China Day 3: The Great Wall and Peking Duck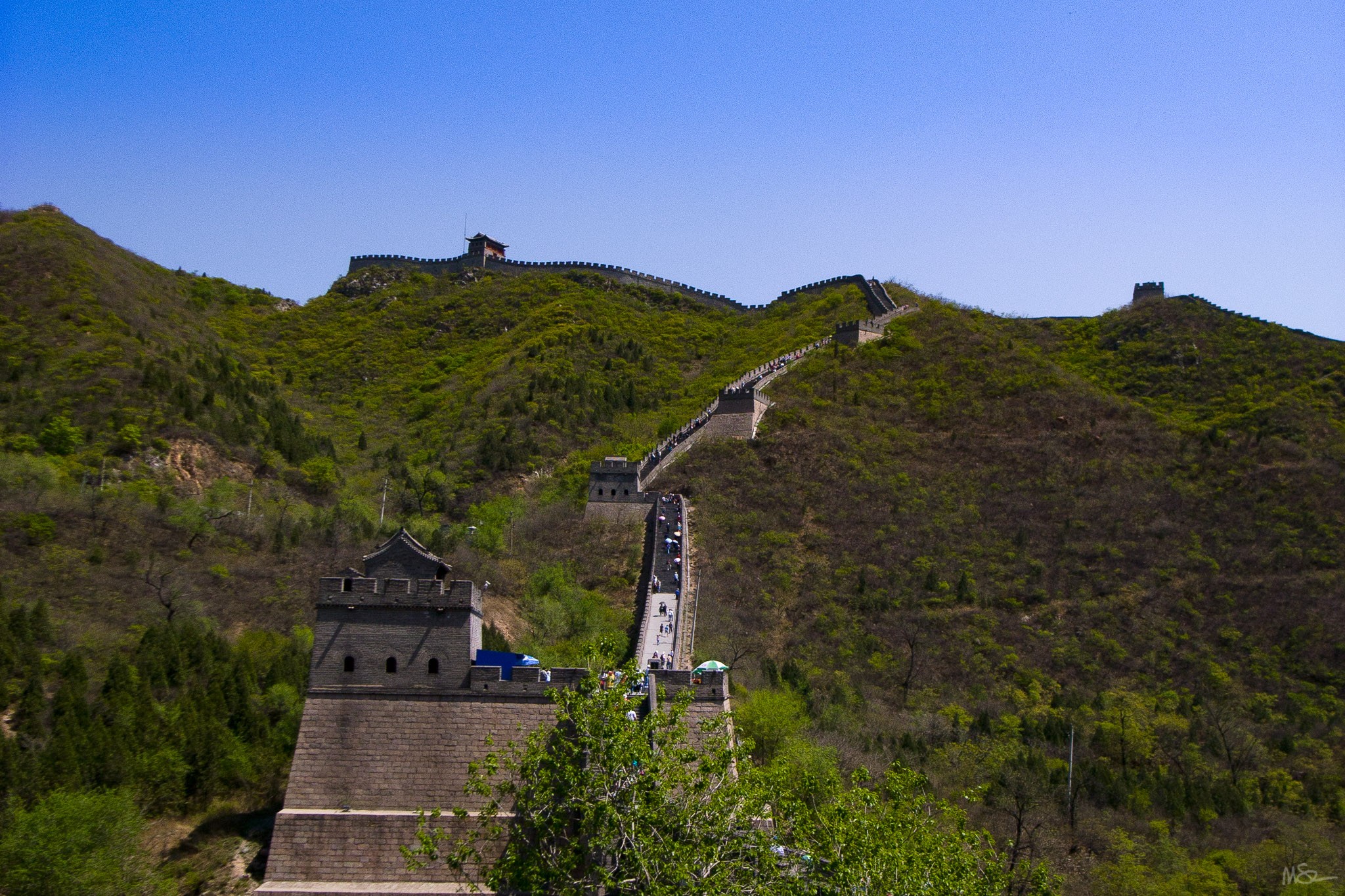 Day 3 begins with a tour of Beijing Banner Jadeware City, a workshop where artisans make jade carvings. Like all of these tours they end with shopping for the pieces you've been admiring for the past couple of hours. I dutifully make a purchase.
After the bus driver shoehorns our 50′ bus into a 49′ parking space we arrive at the Juyongguan section of The Great Wall. This is the "easy" side of the climb – which we did climb – and it was not easy …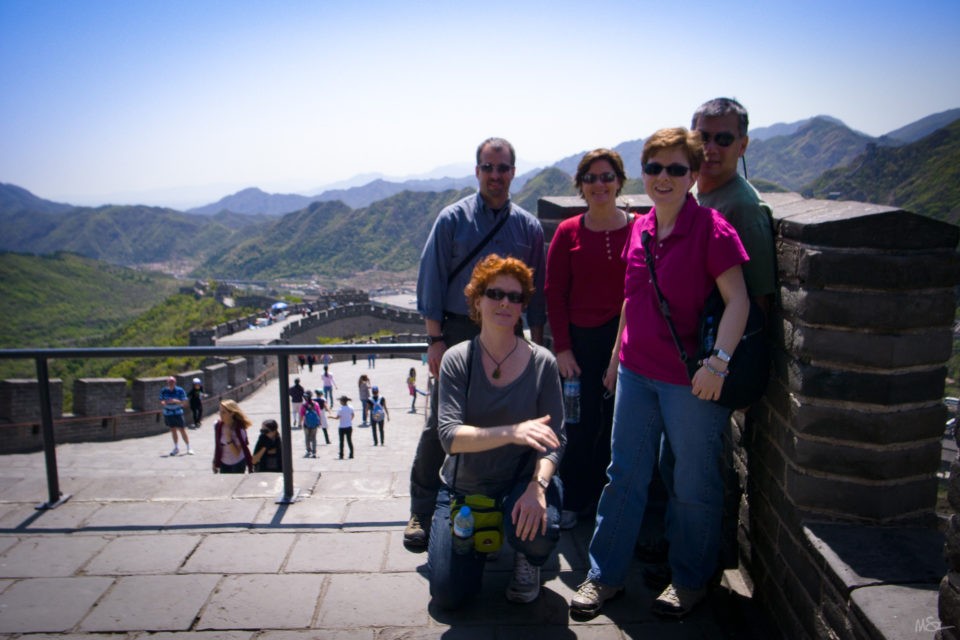 Next we visit Cloisonne Enamel for lunch, another artisan tour, and more shopping. No purchases for me this time. I'm not sure how I would carry this home …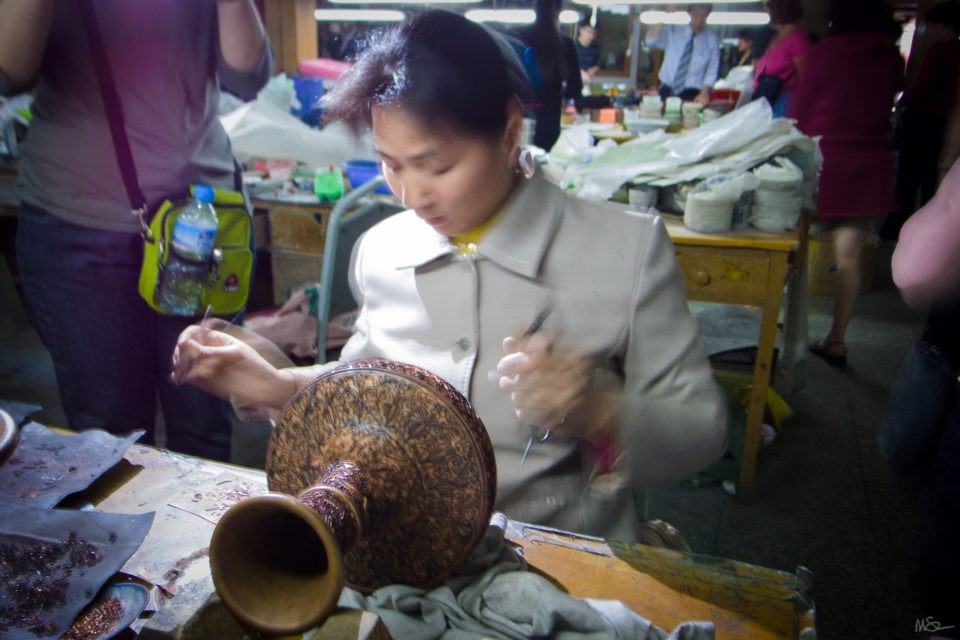 After visiting the Ming Tomb, Donna and Mickey walk the Sacred Way …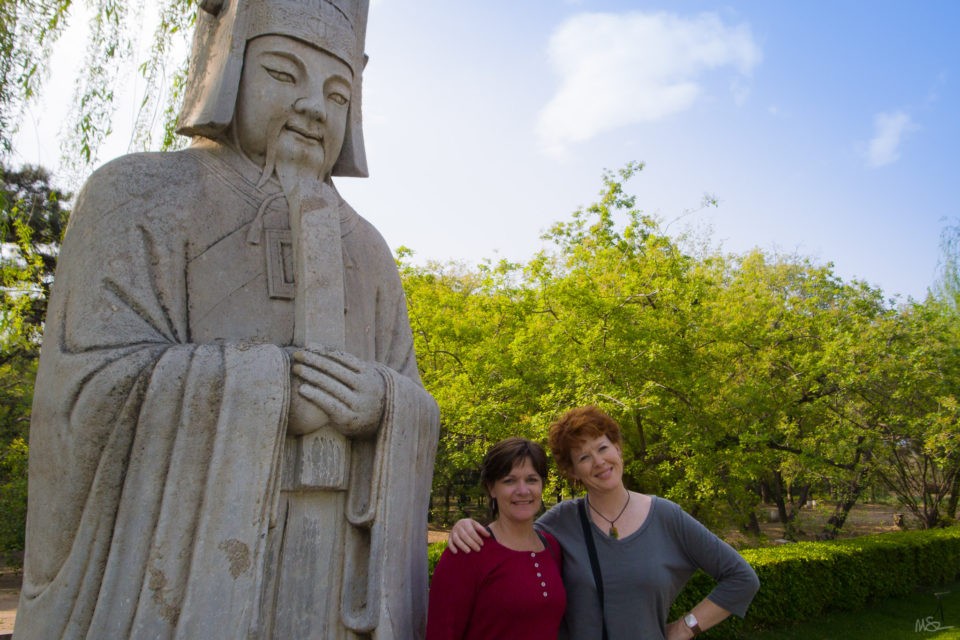 We end the day with the acrobatic show at the Beijing Theatre and then the Peking Duck Dinner at Beijing Bianyifang Roust Duck Group …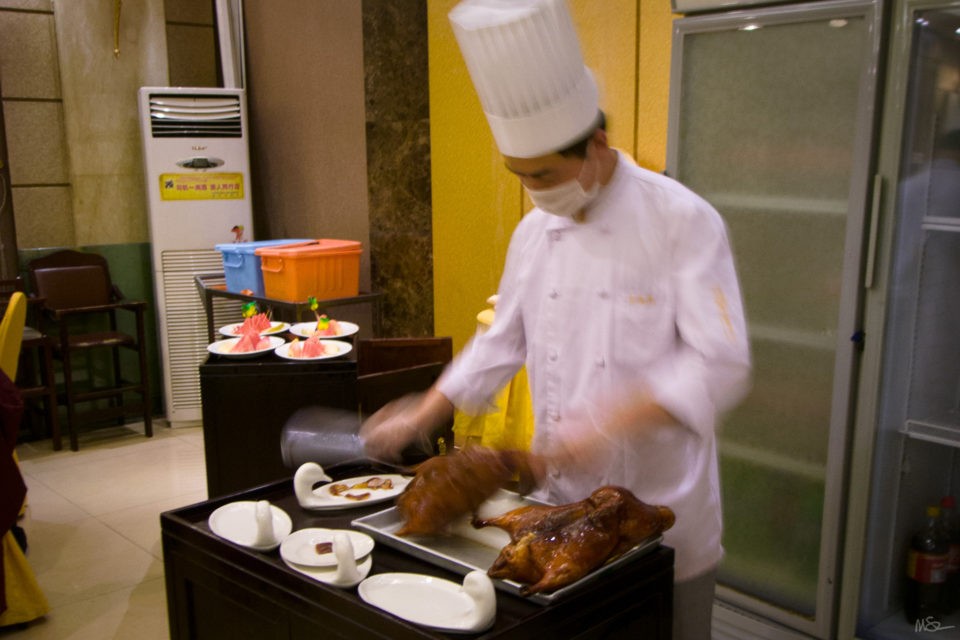 Tomorrow is our last day in Beijing.