China Day 9: Touring Shanghai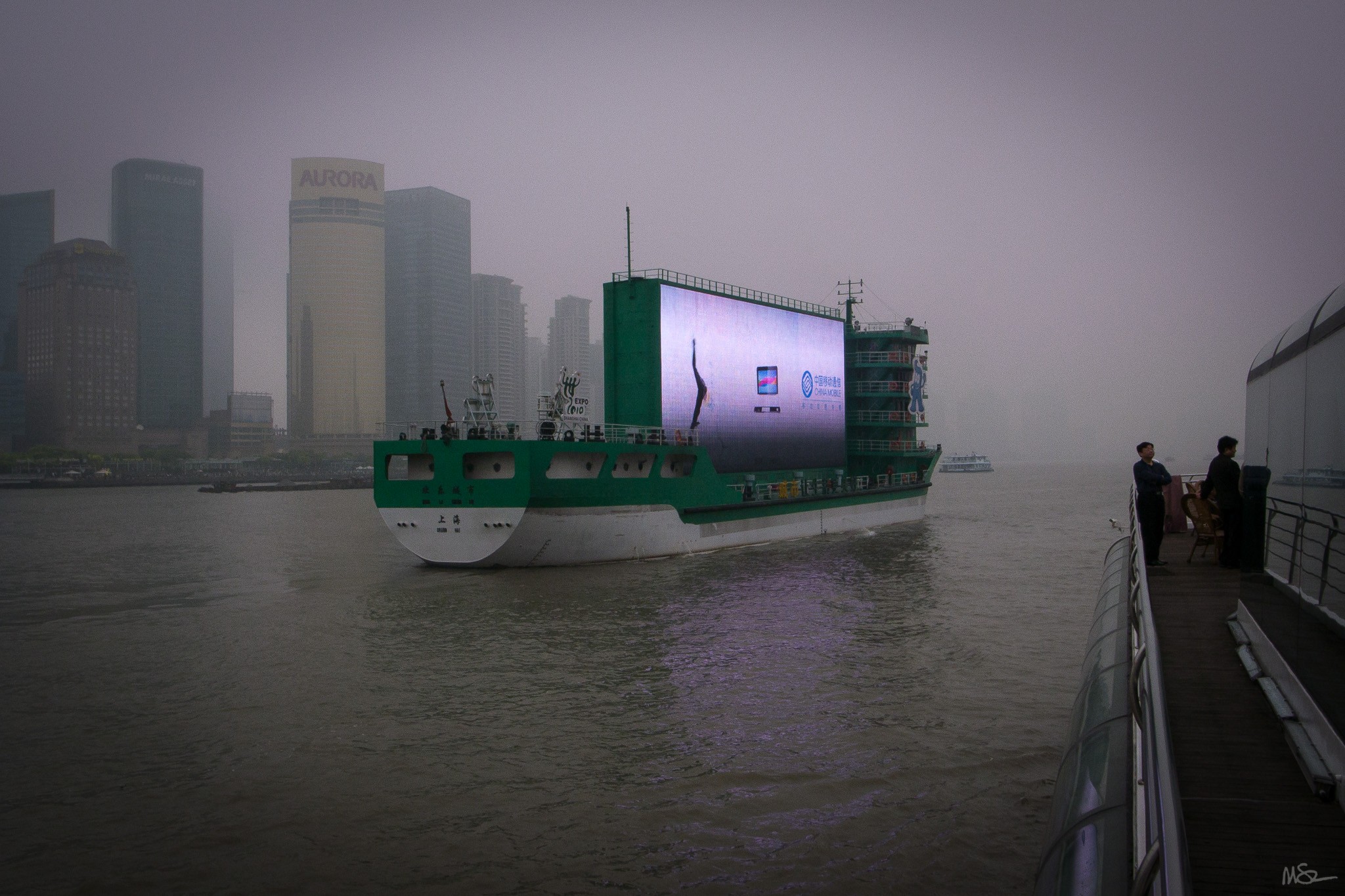 Sunrise on Day 9 reveals Shanghai as a complex combination of modern high-rise apartments buildings and older neighborhoods.
On a dark and dreary morning we start with a walk along the Shanghai Bund and stop for a group photo …
… Then view the famous and somewhat obscured Shanghai skyline on the Huang Pu River Cruise …
After a tour and lunch at the Hua Ling Silk Exhibition Hall, we visit the Yuyuan Garden …
… And then brave the throng shopping at Cheng Huang Miao Market.
Of course, shopping is always better with Starbucks!
After foot massages at the Astor Hotel (an incredible experience!), we take in the Shanghai evening on our last night in China.