Greece-Turkey Day 5: Mykonos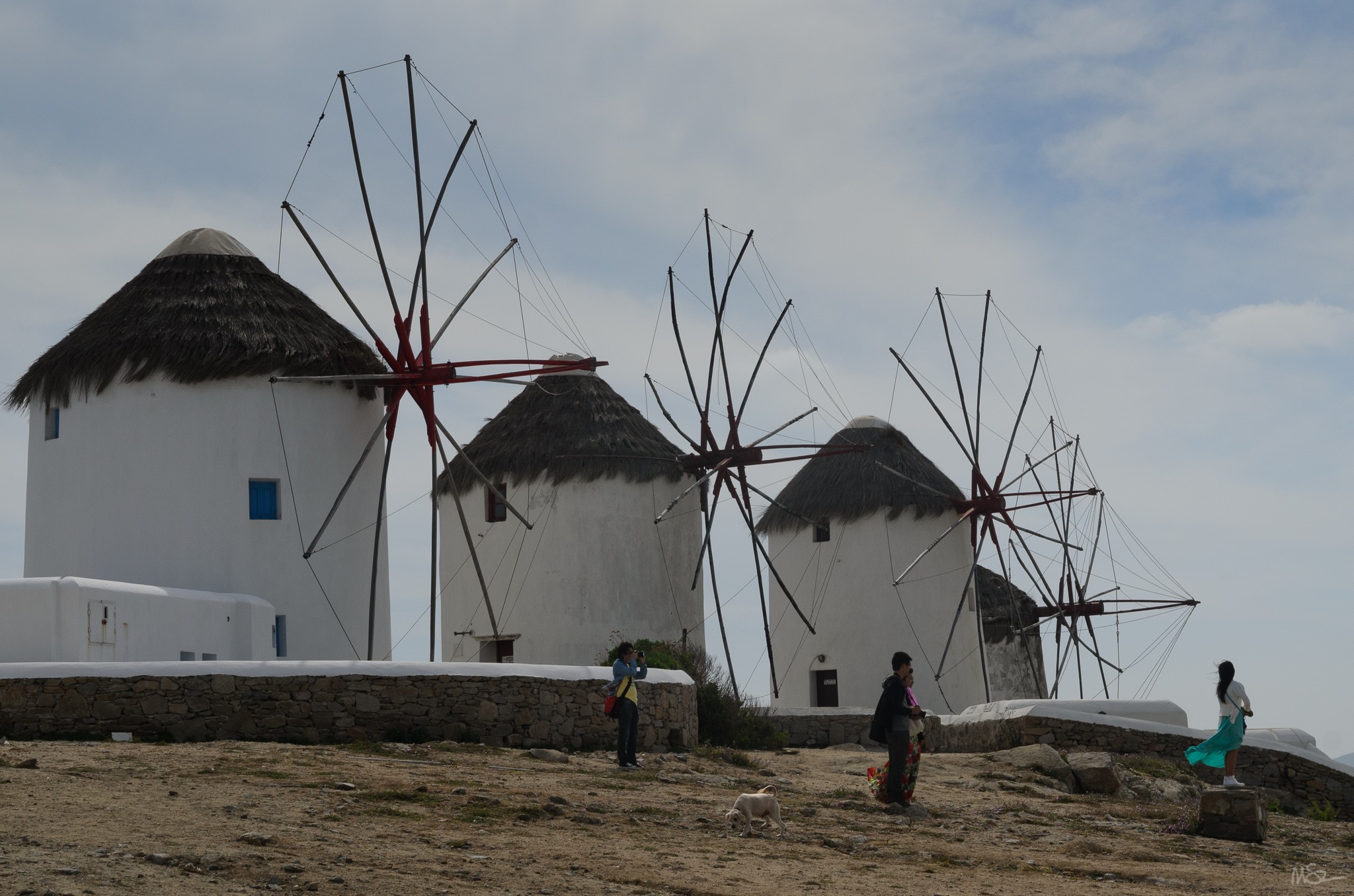 By now the group is settling into a comfortable rhythm. Wake up in a new part of the Aegean, tour an island or a city all day, find a cafe for a Greek coffee in the afternoon, then enjoy dinner and the evening entertainment on the Louis Cristal. Today at Mykonos is no different.
We explore the island, then stop at Alley for a Greek coffee.
The shop is located on a classic Mykonos street.
Next we walk over to Little Venice …
… and then explore the famous Mykonos Windmills.
It's a sunny but brisk day.
Next stop – Ristorante Casa di Giorgio for carpacio octopus.
We end the afternoon at Sunset Cocktail Bar for more octopus, a bottle of wine, and then the sunset. Then it's back to the Louis Cristal for dinner.