Greece-Turkey Day 7: Santorini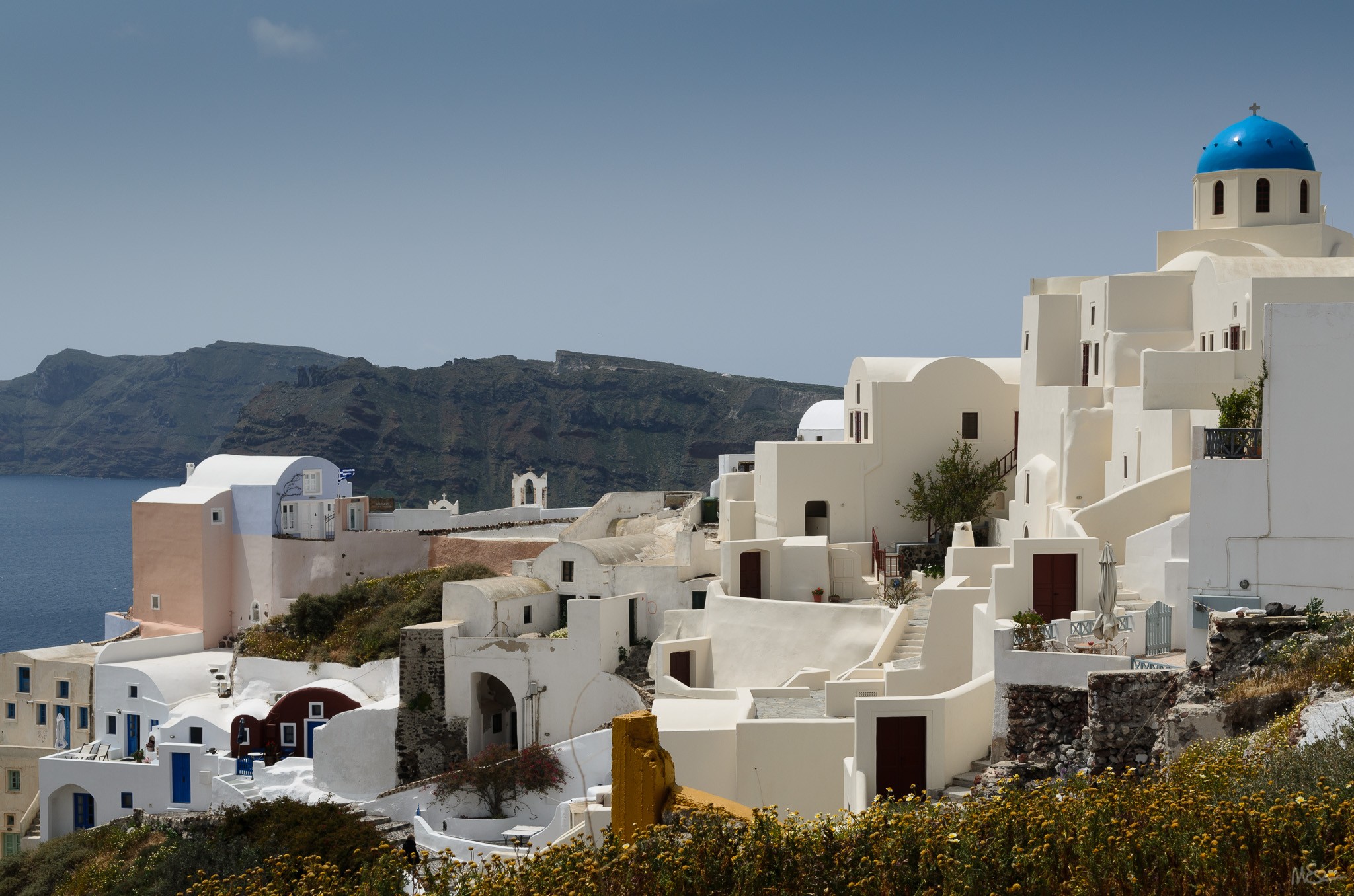 By morning we are anchored in the Santorini caldera.
And at 8:30 a.m. we are hiking on Nea Kameni island in the center of the caldera.
We take the bus to Oia, stop for lunch at Thalami Traditional Cafe, and enjoy the view.
Then it's back to Thira, a stop of Greek coffee at Classico Cafe, and the cable car trip (better than walking or riding the donkey) down the caldera cliff for the tender boat back to the Louis Cristal.