Galápagos Day 3: Quito to Galápagos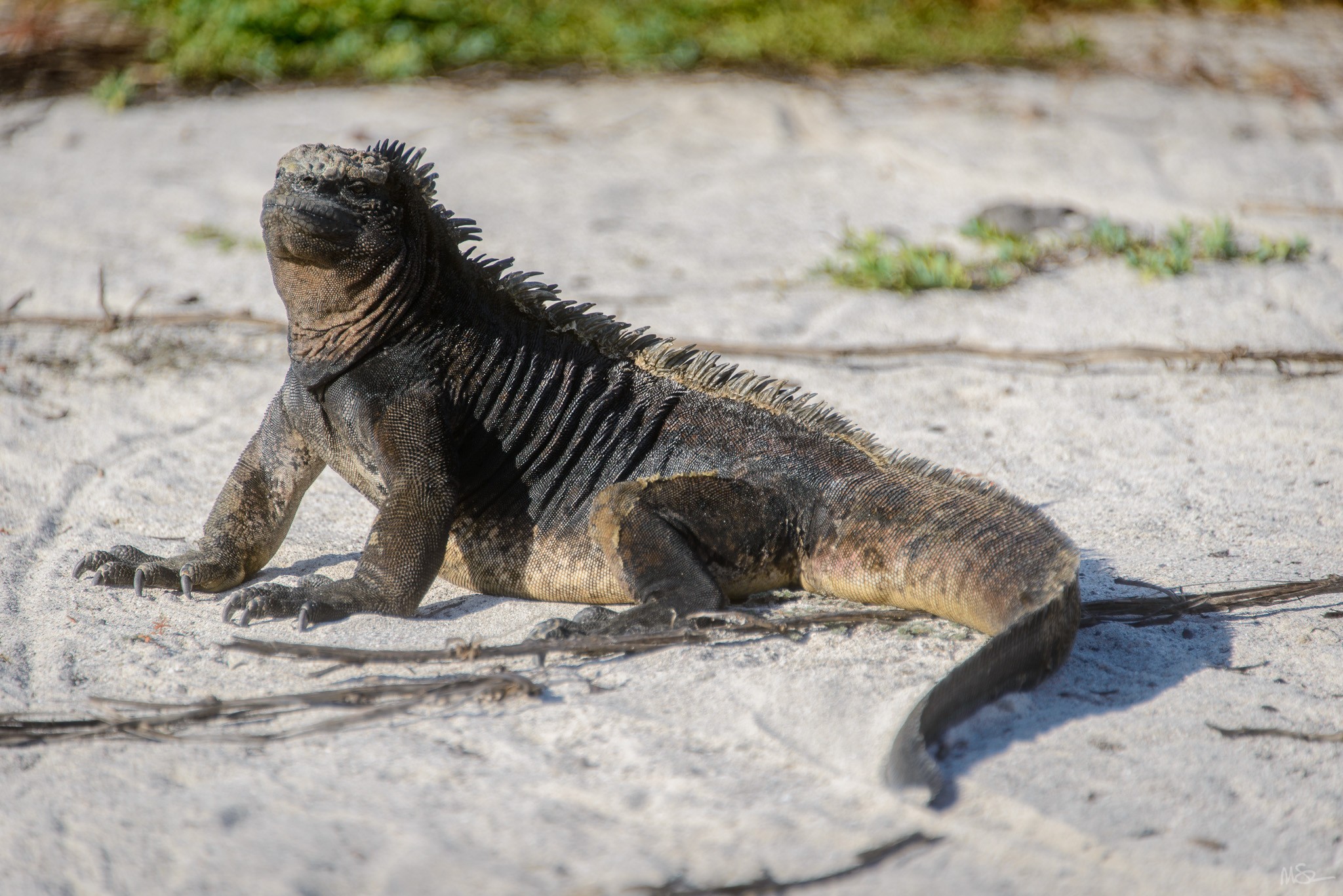 The day starts with a 4:30 a.m. wakeup call for our flight from Quito to San Cristobal Island by way of Guayaquil. At the airport our bags are checked for any fruit or plants and sealed. You can't bring anything that might be harmful to the Galápagos environment. By mid-morning we are heading out over the Pacific.
After checking into Gran Hotel Paraiso Insular, we meet our Galapagos guides (Jose and Lorenzo) have a swordfish lunch at the hotel, get a briefing on the Galápagos National Park rules (do not touch the wildlife!), and then have some free time in the middle of the day to unwind. (I'm writing part of this post from the top floor balcony of the hotel, overlooking the Pacific Ocean, and enjoying a cool afternoon breeze).
In the mid-afternoon we head to La Loberia Beach and see sea lions, marine iguanas, and lava lizards.
After La Loberia Beach there is time to hang out at the hotel before dinner at a local beachfront restaurant …