Galápagos Day 5: San Cristobal to Isabela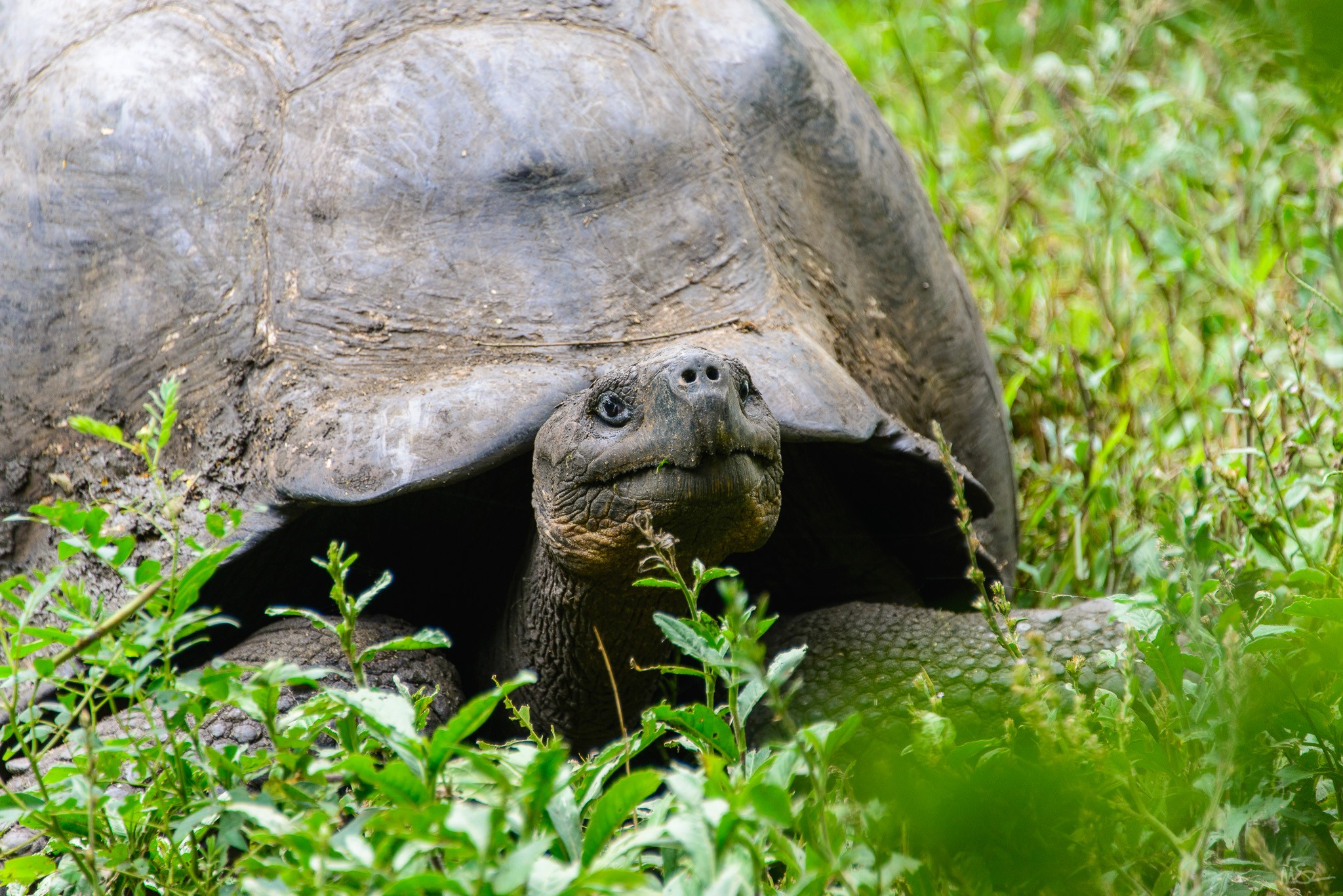 A busy day in Galápagoss. We started with a two hour power boat trip across very rolling seas from San Cristobal to Santa Cruz Island. Once on Santa Cruz we took a 30 minute boat ride to El Manzanillo to see the Giant Galápagos tortoises …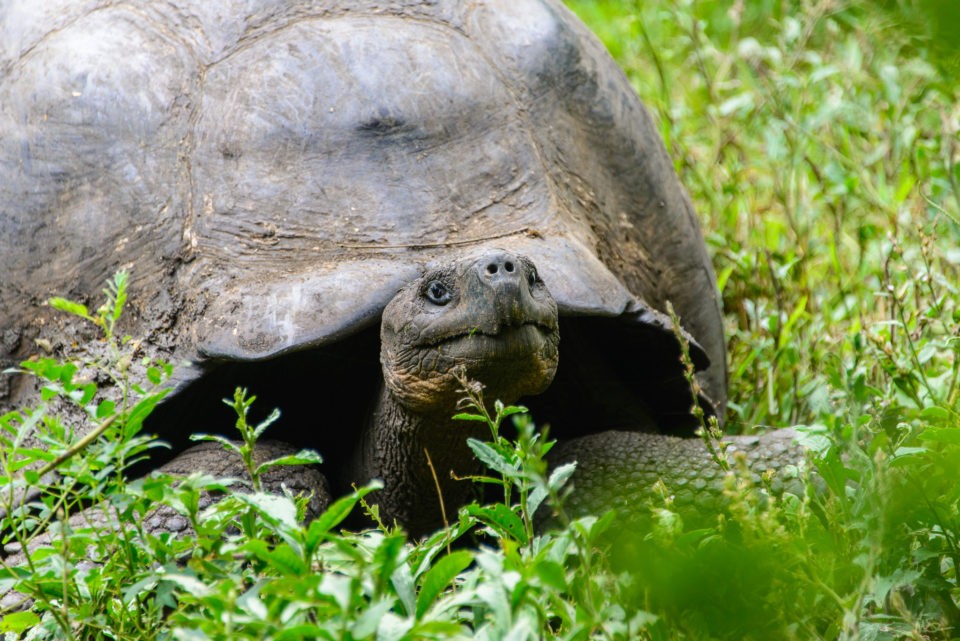 … And to view lava tunnels – a geologic feature resulting from the volcanic activity that formed the Galápagos.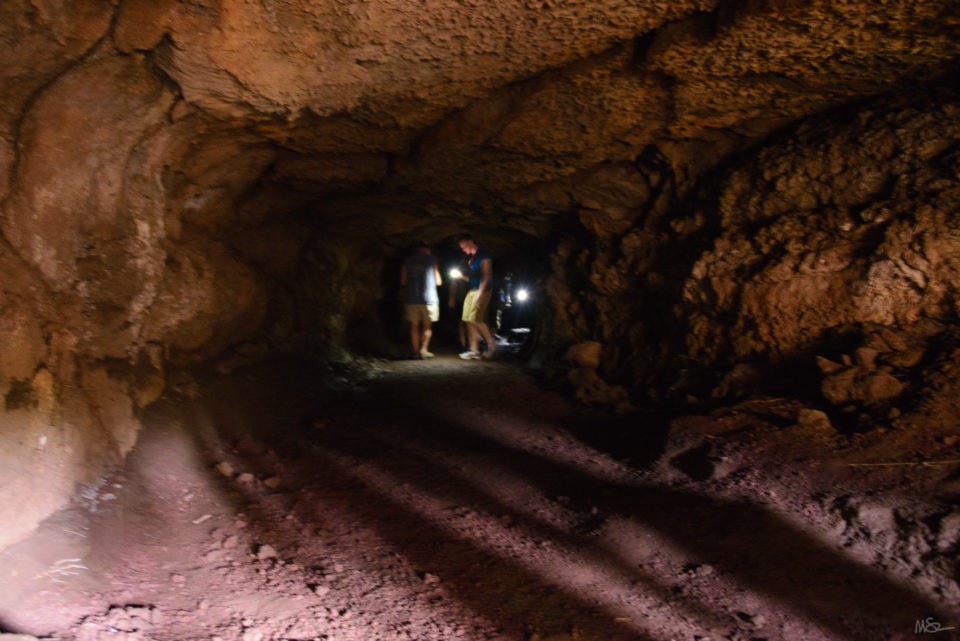 After lunch at El Chocolate (known for their bananas in chocolate dessert) we were back on the boat again for another two hour ride to transfer to Isabela Island. We checked into the Hotel Sandrita, where it seems the street out front has a fresh layer of volcanic gravel in honor of our arrival. Dinner was Octopus in Garlic Sauce at La Fogata.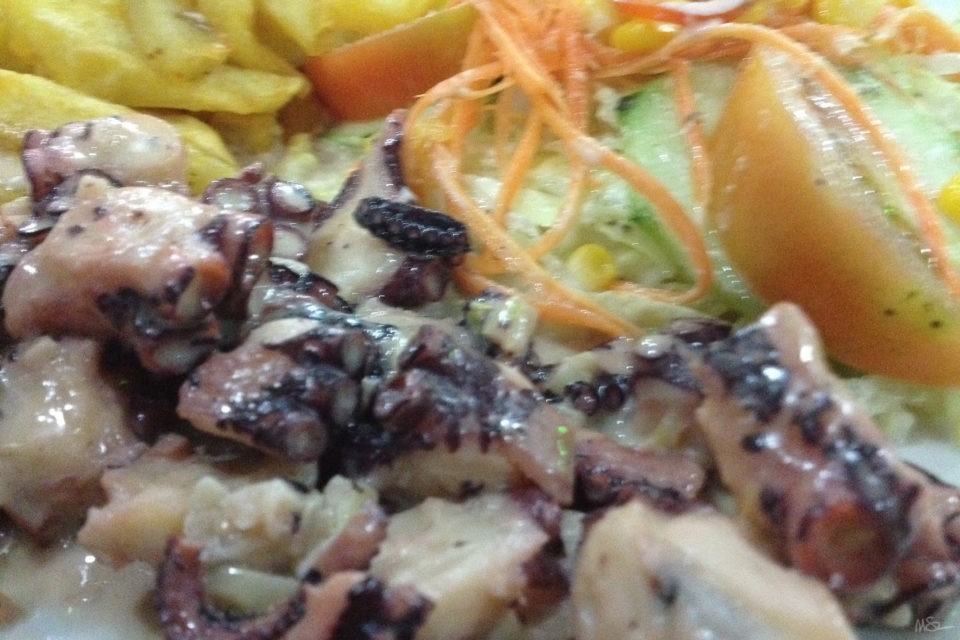 Tomorrow we hike to the top of Sierra Negra Volcano.