Galápagos Day 6: Sierra Negra Volcano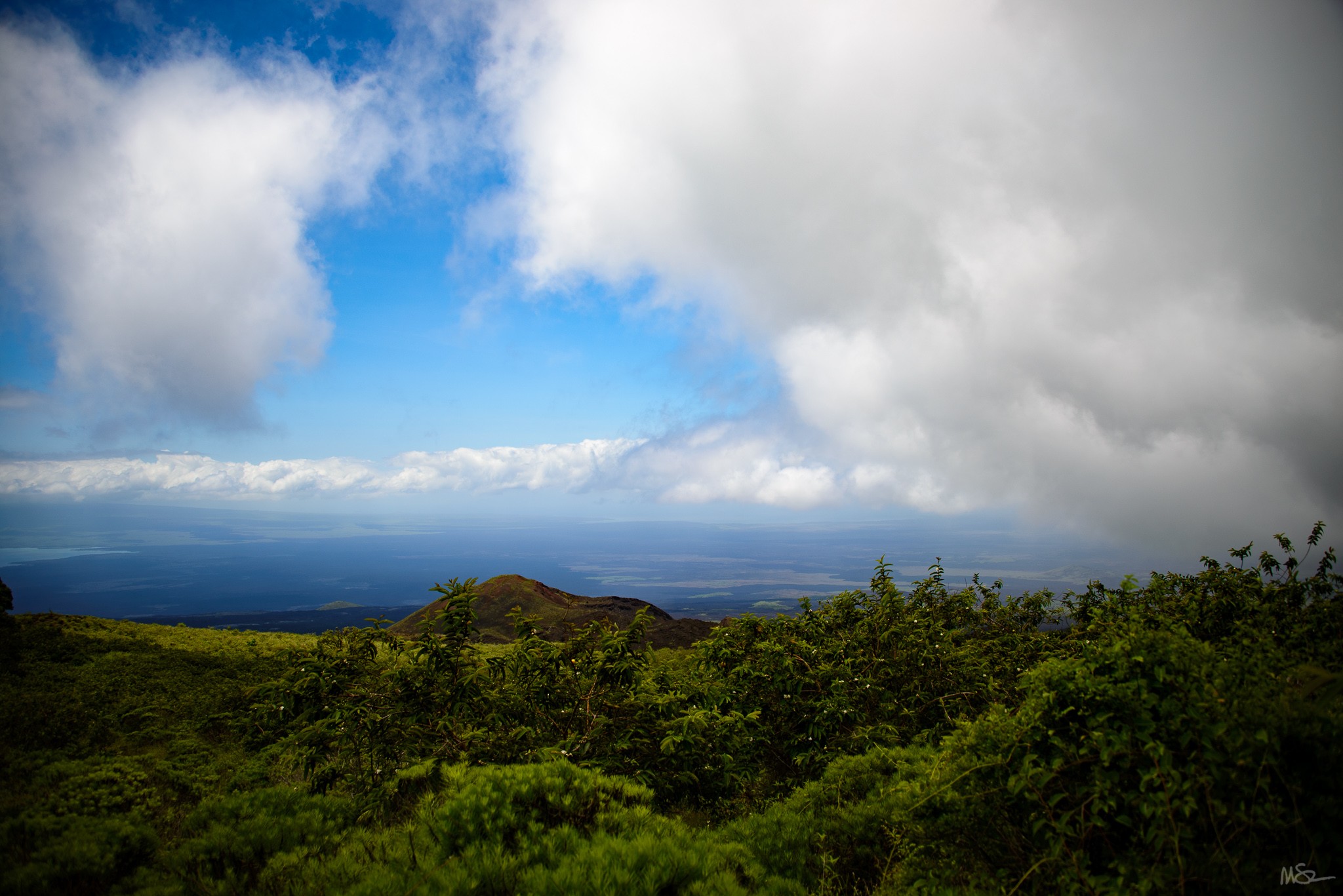 Today we started early thanks to the rooster in the yard across from the hotel that decided 4 a.m. was a good time to get up.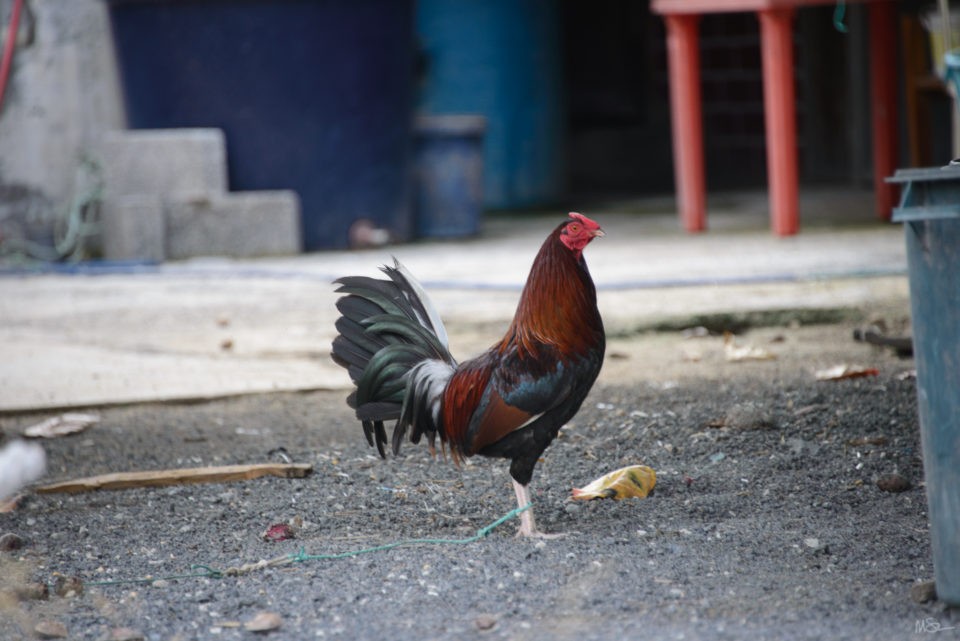 After breakfast at the Hotel Sandrita we took a bus ride to the Sierra Negra Volcano for the 10 mile hike along the second largest volcano caldera in the world. For most of the morning the fog was so thick we could not see the base of the caldera. After lunch the weather cleared and the view improved.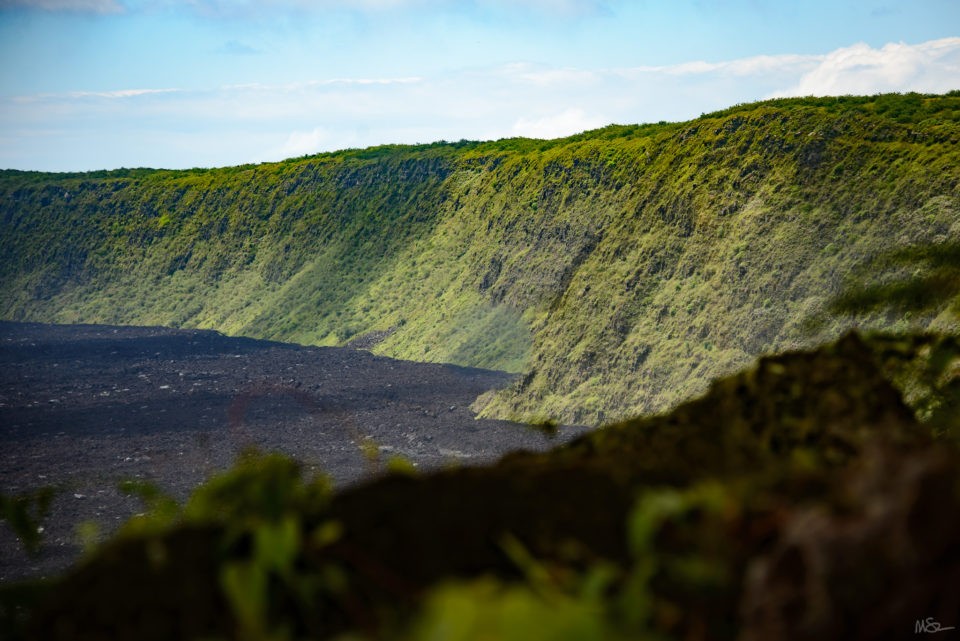 Of course the wet weather made for a muddy hike and muddy shoes …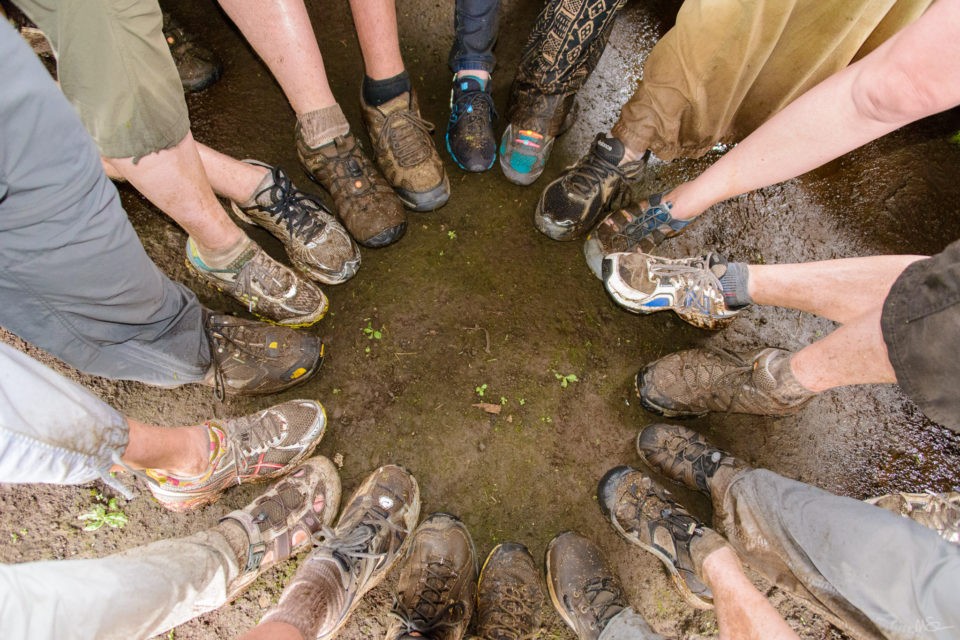 Our return to the hotel was delayed by a flat tire in the bus. The replacement bus had open sides and made for an entertaining ride as the driver sped back to town.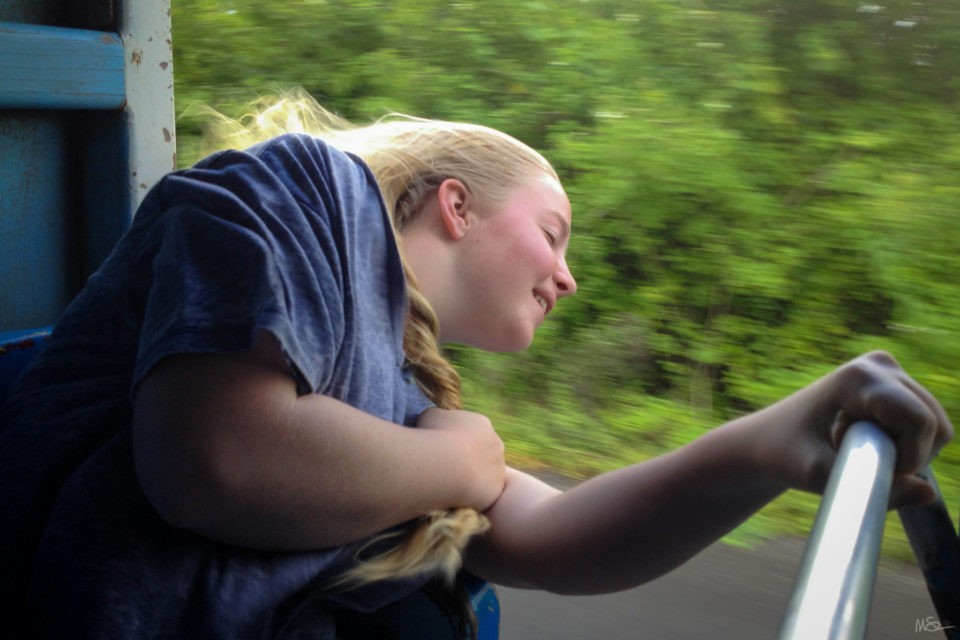 Dinner at Los Delfines featured Galápagos Prawns – an outstanding local delicacy!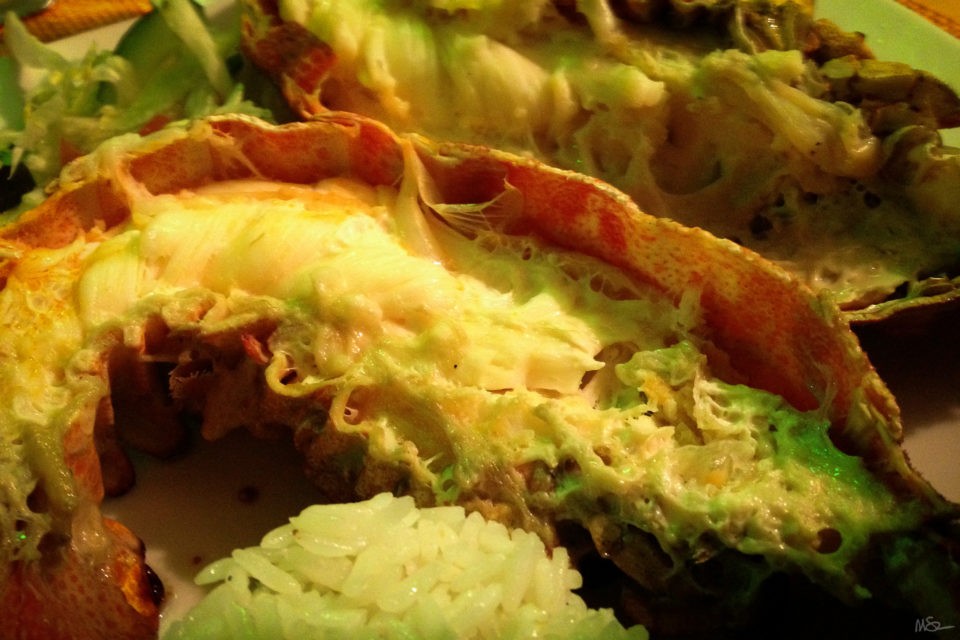 Tomorrow is more snorkeling featuring white tipped sharks, rays, and maybe sea turtles!