Peru Day 2: Lima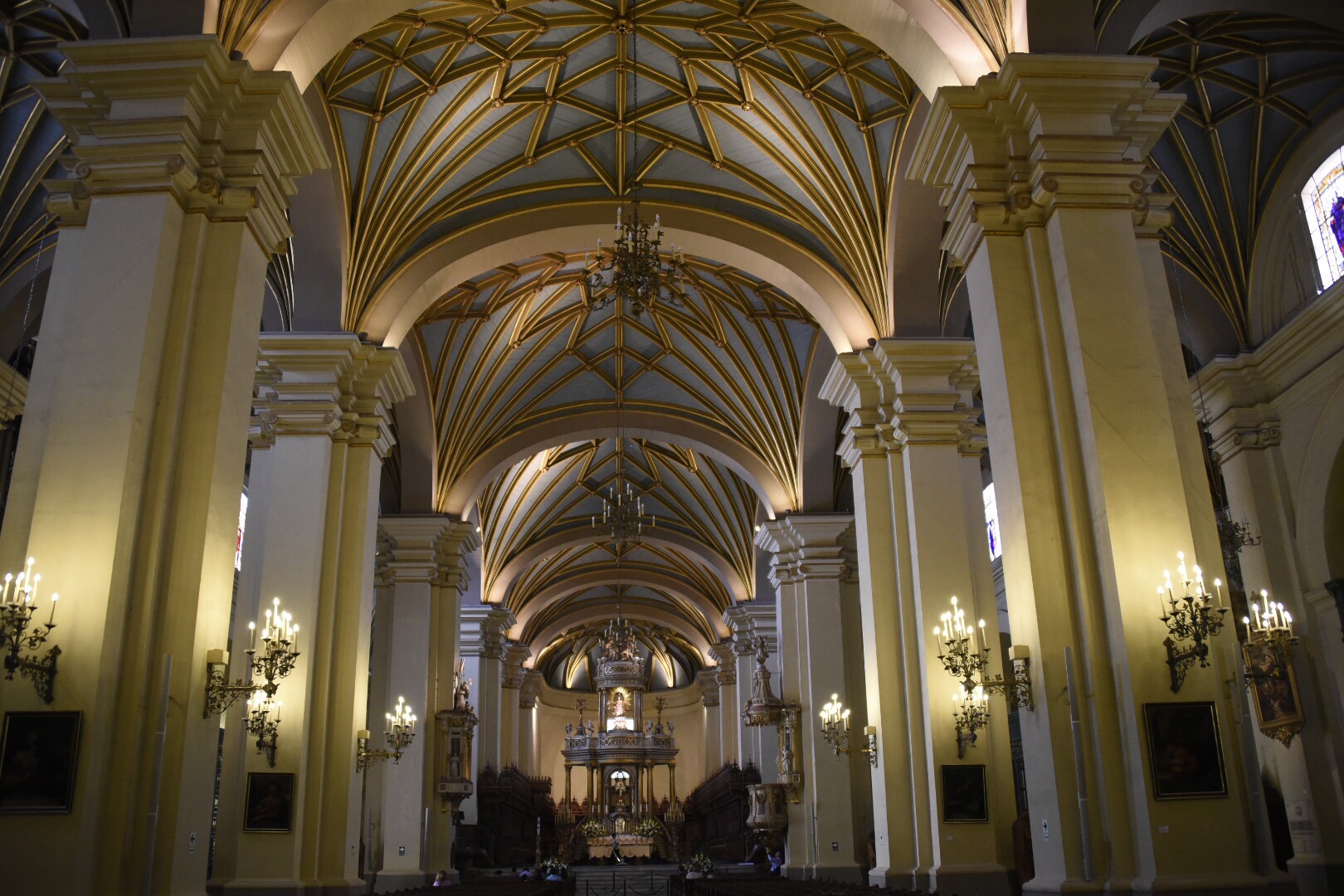 From the second floor lounge of Miraflores Suites.
After breakfast at Miraflores Suites, we made our way across town to Lima's city center for a sightseeing tour. We started at Plaza de Armas and saw the Government Palace, City Hall, the the painting and catacombs of the San Francisco Convent, and the beautiful chapels of the Cathedral of Lima ("Appreciate!").
Following a traditional Peruvian fish lunch at El Bolivariano we learned about pre-Incan and Incan culture through the artifacts at the Museum of Archaeology & Anthropology.
Next, a visit to the Parque del Amour, a seaside park filled with the people of Lima and a couple of wedding photo sessions, too.
For dinner a walk down to Pardos Chicken for Pisco Sours and Peruvian Chicken, followed by shopping at a local grocery store called Wongs.