Peru Day 4: Sacred Valley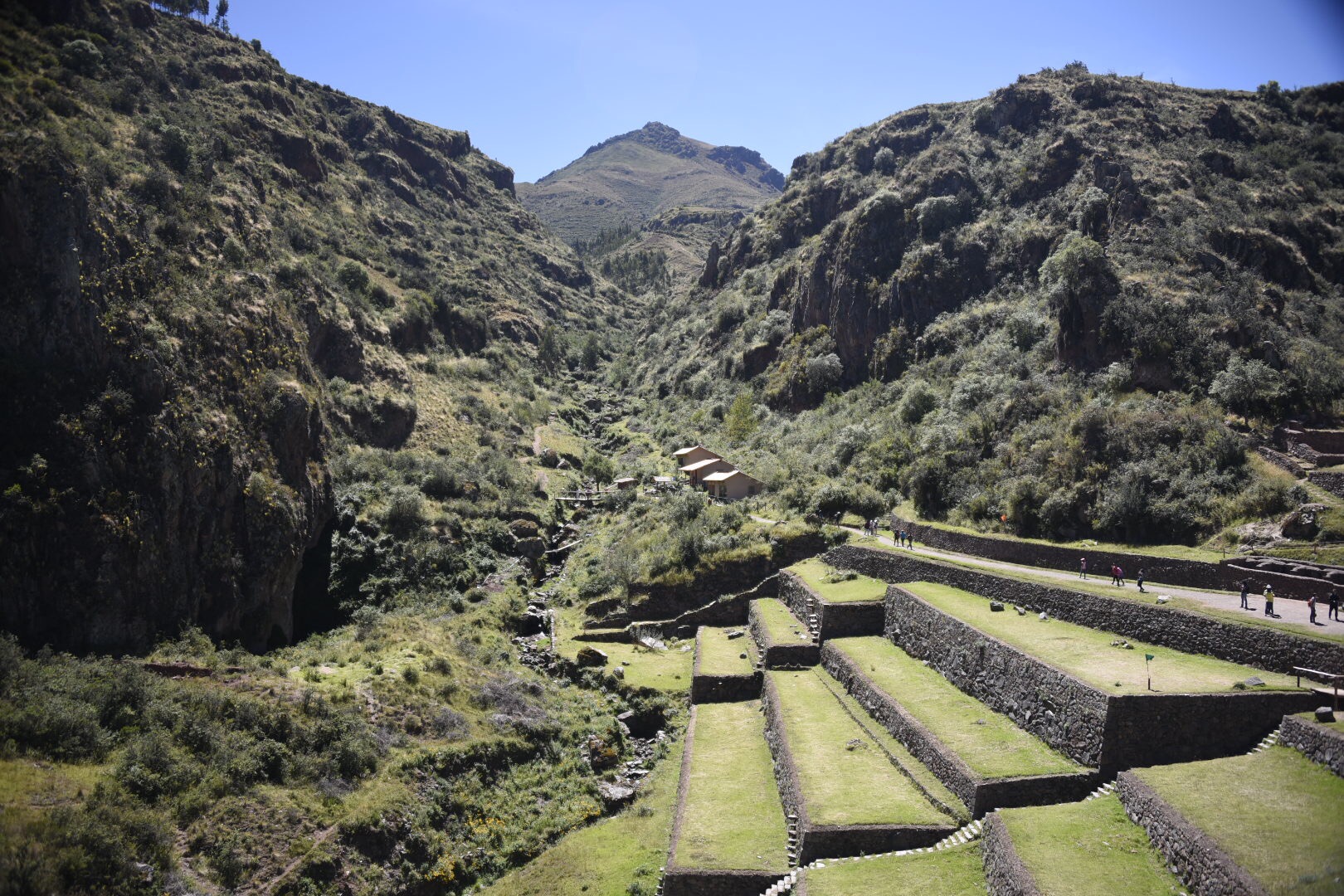 From the lobby of the Hotel Prisma.
A long day and an early wake up call tomorrow, so this will be a quick update.
Our second day in Cuzco featured a a visit to the Sacred Valley. We began the day with a visit to the Awanakancha Wildlife Sanctuary to see llamas, alpacas, and vicuna. Then a visit to the Pisac ruins followed some time to shop at the Pisac Market. After a late lunch at the Casa Grande Resturant we rode the bus to Ollantaytambo to hike the incredible Ollantaytambo Fortress. The bus ride back to Cuzco on the twisting roads of the Andes took two hours. We arrived in time for a late dinner at the Emporador Grill Restuarant featuring alpaca steak!
Tomorrow we have a 4 AM wake up call for the 5 AM ride back to Ollantaytambo to catch the 7 AM train the Machu Picchu.