Peru Day 5: Cuzco to Machu Picchu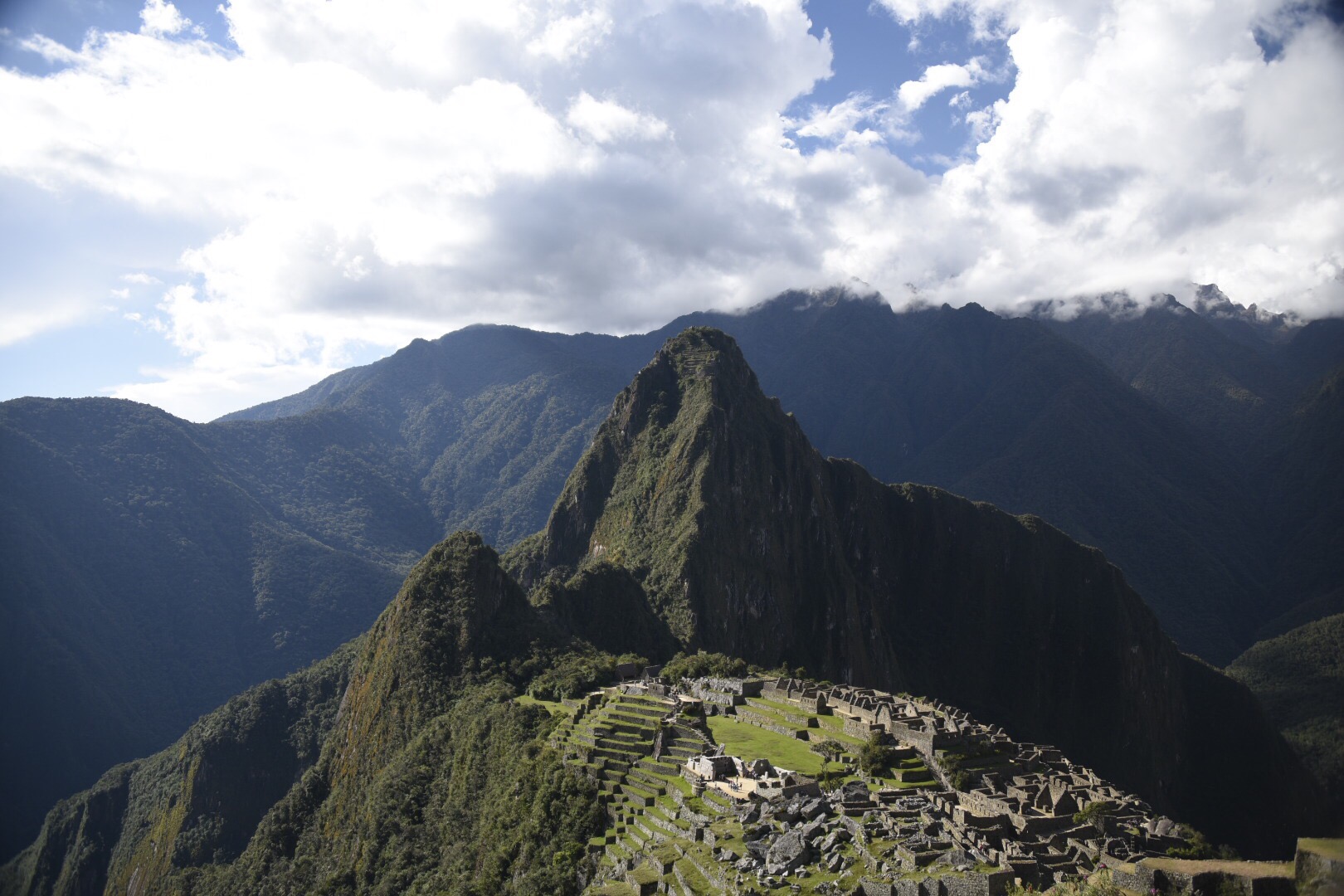 From the Quila restuarant in Agua Calientes.
Another travel day – this time to get to Machu Pichu.
We're travelling light and not bringing our big luggage on this leg of the trip. That meant that after last nght's blog update I spent about an hour figuring out how to pack battery and phone chargers for two cameras and two phones, along with clothes for Wednesday and rain gear, into my day pack camera bag that's mostly filled with camera gear. I lost some valuable sleep time but I got it done.
Five fitful and restless hours later the alarm went off for the 5 AM bus ride to Ollantaytambo for the train to Machu Picchu.
After arriving in Agua Calientes, the small town at the base of Machu Picchu, we dropped off unneeded items at our hotel and got on the bus for the ride to the entrance to Machu Picchu.
A short hike up a trail, around a corner, and this is the view …
Any words I use to describe this place
do not do it justice, but it is breathtaking! Or maybe walking UP a rocky trail above 8,000 feet leaves you winded!
We started with a three hour walking tour and learned about the history and modern rediscovery of the site. Then I took an hour to shoot a time-lapse looking down on Machu Picchu.
Next a hike behind Machu Picchu on the Inca Bridge trail with amazing views of the valley and river below.
After meeting back at the Wiracocha Inn we went out for a dinner of trout cebiche, empanadas, and pizza at Quila in Agua Calientes.
Tomorrow we have another full day to explore Machu Picchu.