Peru Day 7: Cuzco to Lake Titicaca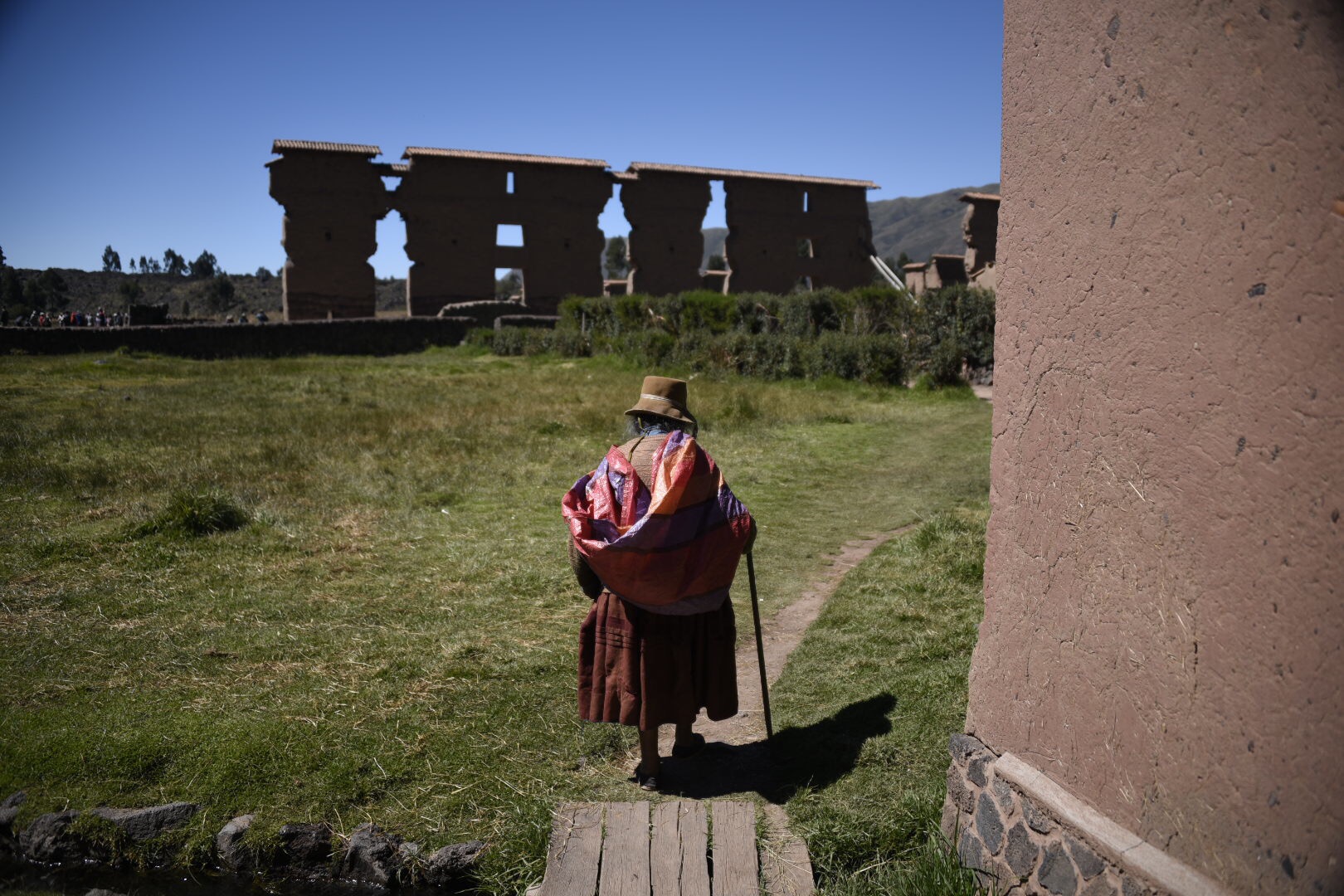 On the bus to Puno.
Today we travel to Puno by bus – An all day road trip with stops along the way. Last night's late arrival necessitated an even later luggage repack from the Machu Picchu day pack back to regular travel configuration. So it's a quick breakfast and we're in the bus and on the way at 7 AM.
First stop is the town of Andahuaylillas to see the Sixtine Chapel of America. It's a beautiful church filled with paintings, frescos, and lined with gold leaf. Unfortunately, no pictures or video inside, so here is the exterior.
Next a tour of the Raqchi archaeological site, built by the Incans and featuring the Temple of Wiracocha.
Lunch is in the town of Marangani. And 30 minutes later we reach La Raya on the border between the departments of Cuzco and Puno. This is the highest point on our trip at 4,338 meters – over 14,200 feet.
The road into Puno is through the high desert plateau. There are still high peaks, but the valleys are wide and flat.

Tonight is dinner in Puno and tomorrow we visit Lake Titicaca.