Peru Day 8: Uros and Taquile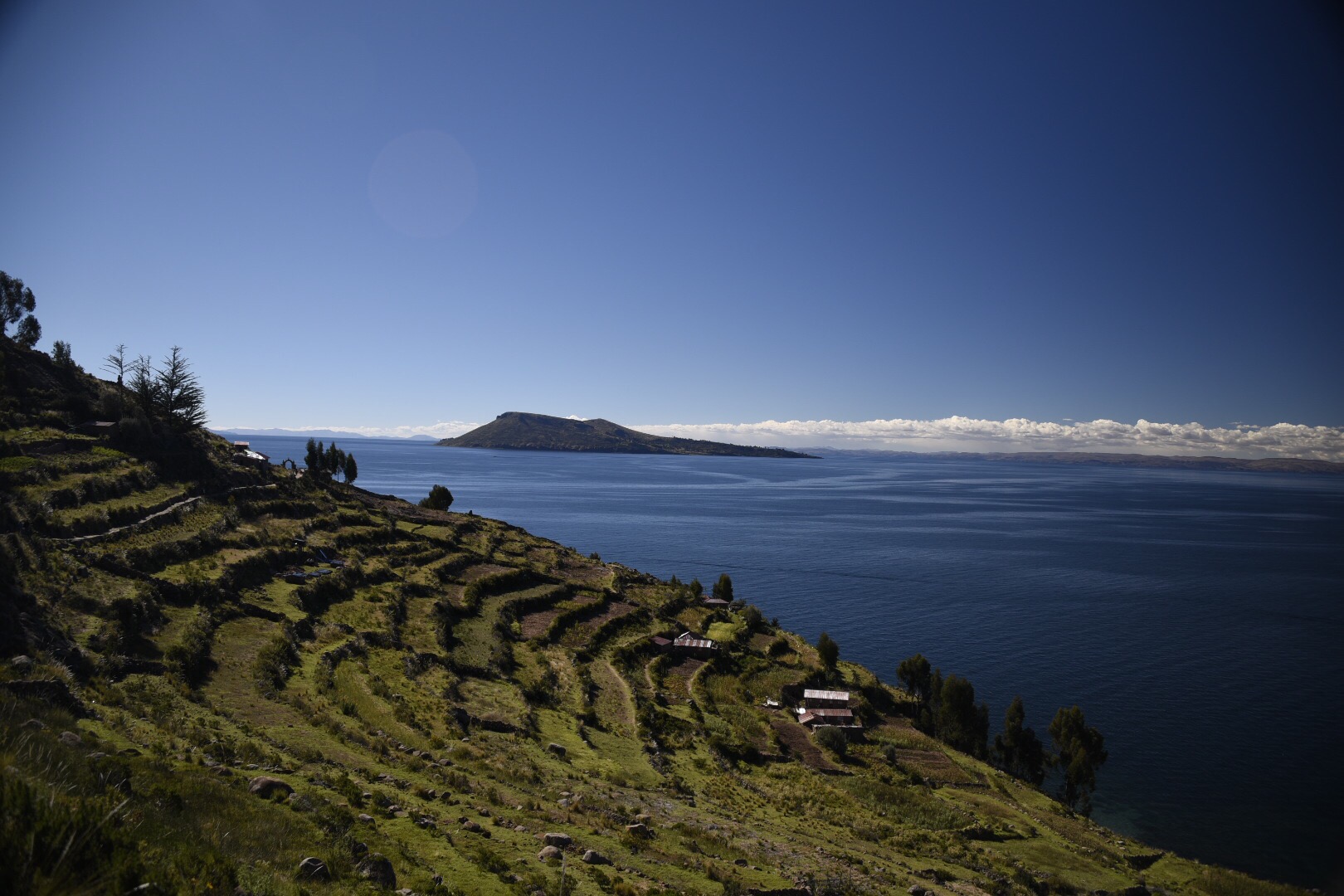 On board the Nampary on Lake Titikaka.
Day 2 in Puno. At 12,500 feet you definitely feel the high altitude. For as much as I am enjoying the trip I will appreciate the return the lower altitudes.
Today we explore Lake Titikaka – the highest navigable lake in the world. Lake Titkaka translates to grey puma in the Quechua language.
We start early with a boat ride to the floating islands of Uros. We meet the inhabitants on one of the 90 floating islands and learn how they use reeds to construct the island, for food, and to burn for cooking.
Next a two hour boat ride to Taquile Island offering a view of Bolivian glaciers on the way. On Taquile we hike up to the town square for souvenirs, have a delicious trout lunch at a local resturant, and hike back down the meet the Nampary for the two and a half hour ride back to Puno.
Tonight is dinner in Puno and some time to explore the town. Tomorrow we begin the weekend journey home.