Peru Day 9: Back to Lima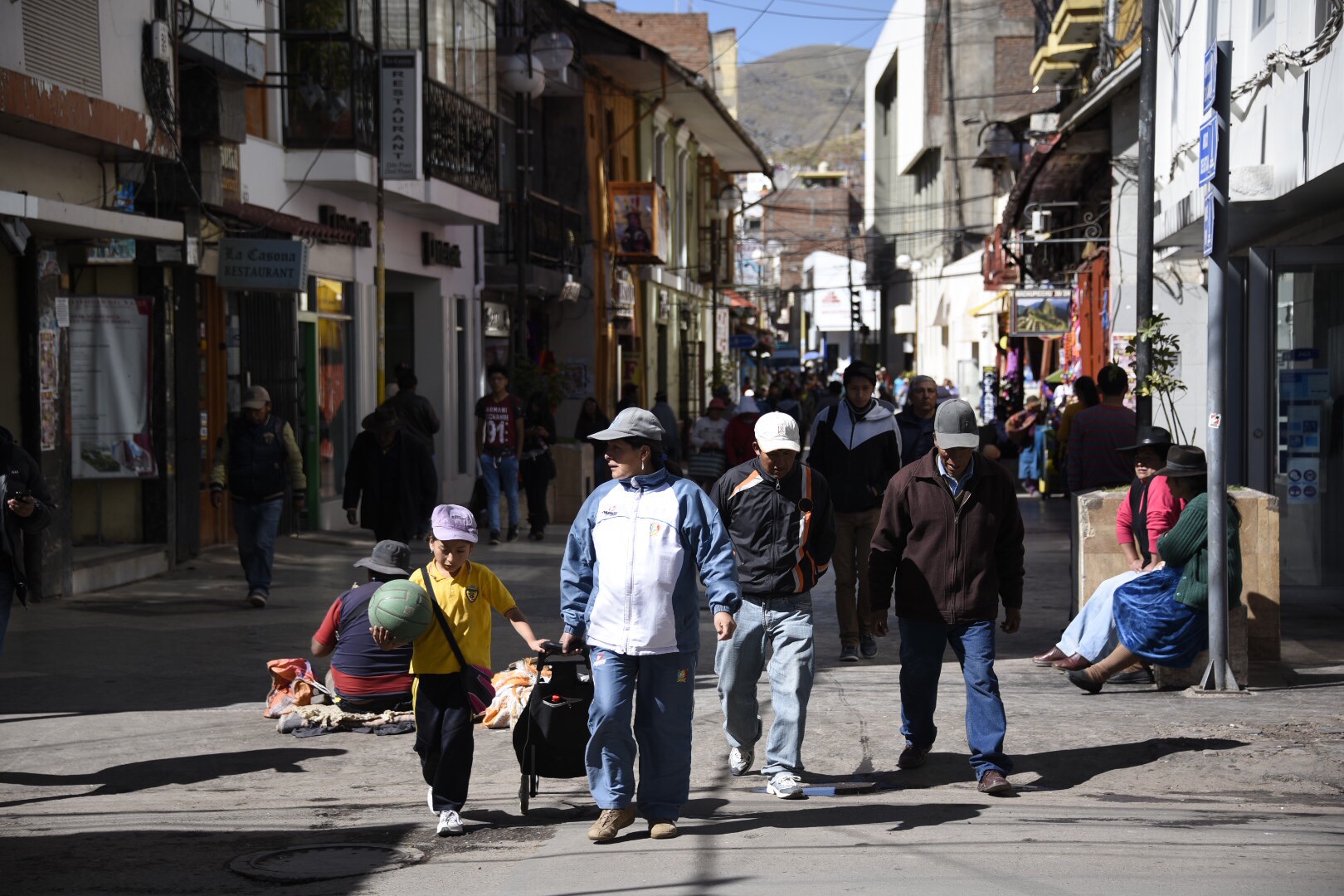 From Lima International Airport.
Today begins the weekend trip home.
Before the bus leaves for the airport there is time for more shopping near Puno's town square. I pick up a couple of last minute items, but still no luck finding a Peruvian-themed picture frame. It's pay day in Peru so hundreds of residents are lined up around the blocks that surround the banks. Some lines stretch for several city blocks. Similar lines are outside the offices of the water and electric utilities. After you pick up your pay you need to get in the utilty lines. And that's how residents of Puno spend a Saturday!
Our flight back to Lima departs from Juliaca International Airport, and stops in Cuzco on the way to Lima. Of note about Juliaca – this city is like the Wild West. A minimal number of traffic lights, so intersections are a free-for-all. Some major roads aren't paved at all – always fun in a bus. And, as I understand it, this commercial city is a smuggling center for goods traveling between Peru and Bolivia. Also, although the name suggests so, there are no international flights from the airport, so we head back to Lima.
After the hour long bus drive from Puno to Juliaca we check in for our 1 PM flight and arrive in Lima around 4 PM. Our overnight flight to Miami departs at 10 PM, so we've got plenty of time to settle in at Lima International for some dinner, walk the terminal to get some steps in, and a chance to share travel stories before we head our separate ways tomorrow morning until the next adventure!