Peru Day 10: Lima to DC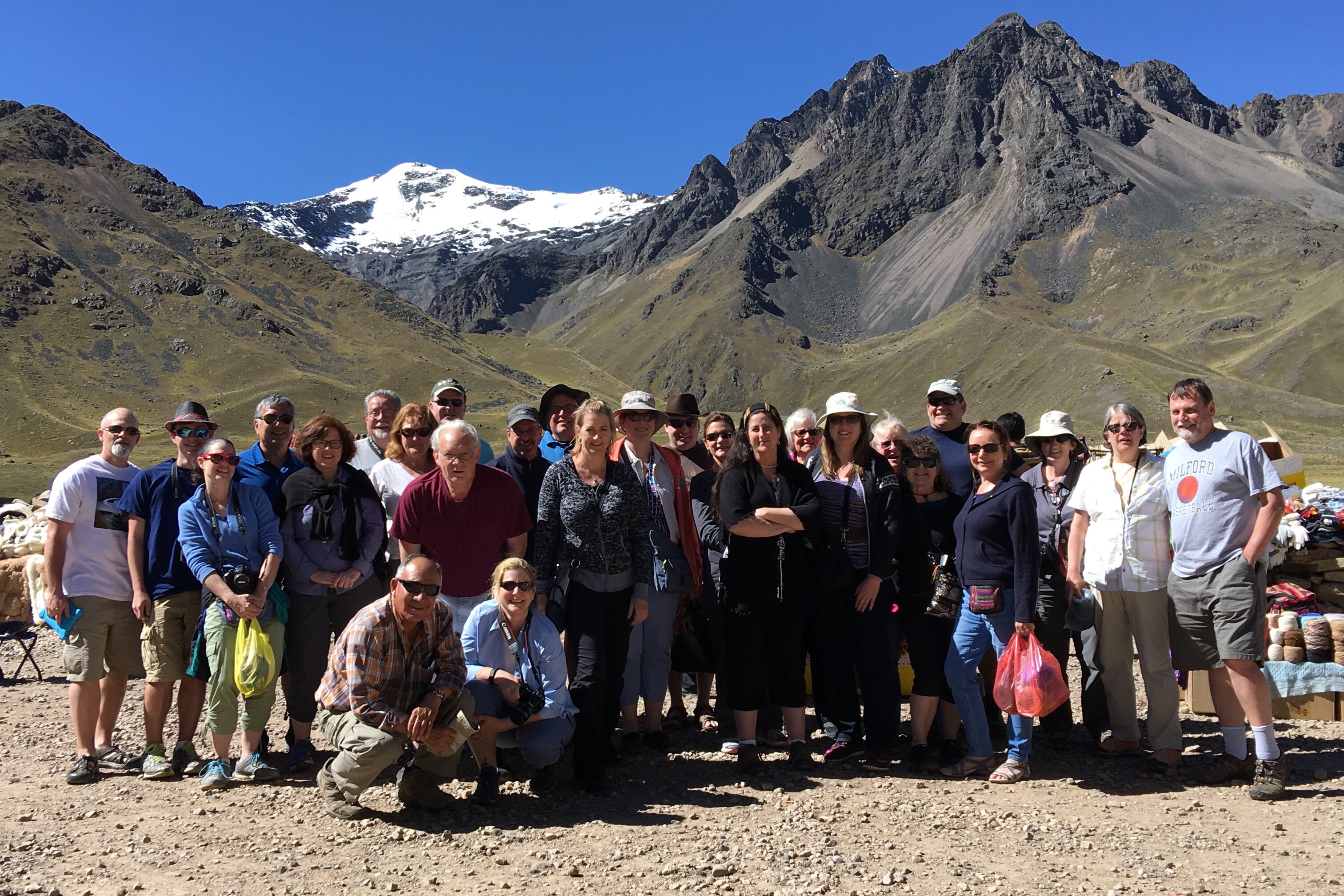 From home.
Another great trip with Dr. Craven and the travelers from Milford HS. Our re-entry to the US goes like this – a bus ride from Puno to Juliaca, then we fly from to Juliaca to Cuzco, and Cuzco to Lima. Overnight we return to Miami and pass through customs. Everyone else is returning via Boston, so I say my goodbyes and board my flight to DC. A subway ride and a taxi trip and I am home by 11:30 AM. About a 26 hour return trip and plenty of time left in the weekend for laundry and groceries before returning to the office tomorrow.
Now that I am home, some final thoughts and these three things about Peru:
The Peruvians are a kind, generous, and friendly people who welcome you to their country to share the heritage of the stunning Andes mountains. Every turn on a road brings new views of soaring peaks, beautiful valleys, and the stories of the Peruvian people.
In Peru there are stray dogs everywhere. It's a problem that Peruvians know needs to be resolved, but no solution yet. Still the dogs for the most part stay out of the way.
The Peruvian drivers have no patience! A two lane road is an invitation for passing anytime, anywhere – regardless of how close oncoming traffic is. We even passed a police car!
Tour guides, drivers, and boat pilots are our connection to a new place, and Peru featured some of the best: Daniel for our entire trip, Jesus at the Cathedral of Lima, Pepe in Cuzco, Manuel in Puno, and many others.
As we traveled through Peru it became apparent that there is more than one way to spell place names. Not surprising in a country with several languages. Over the course of the blog for this trip you may have noticed several variations in spellings. Cuzco or Cusco. Titkaka or Titicaca. As far as I know they are all correct.
Name dropping: Seeing new destinations and learning how people all around the world live their lives makes these trips a real adventure, but it's the fellow travelers that really make the trip. Like my other overseas trips, Peru featured old friends and new – Brad, Craig, Sue, Dennis, Ron, Mickey, Donna, Marguerite, Carol, Gina, Sue, Bernie, Jessica, Meg, Dan, Shannon, Peter, Barbara, Mike, Greg, Michelle, Greg, Kaydee, Neil, Mike, Marie, Maggie, Cathy, and Chris.
I look forward to our next adventure together and thank you for your photographic inspiration as you always found great views of the places we saw and the people we met …
Now that I am home the process of copying and backing up RAW picture and MOV video files begins. Then I will set to work on the video, photo galleries, and photo book. Note that for last year's South African Safari I have only just finished the video, so as the Peruvian tour guides say, I should have this trip video ready in about 10 minutes! But before that, one last look at Machu Picchu …