Cuba Day 2: Old Havana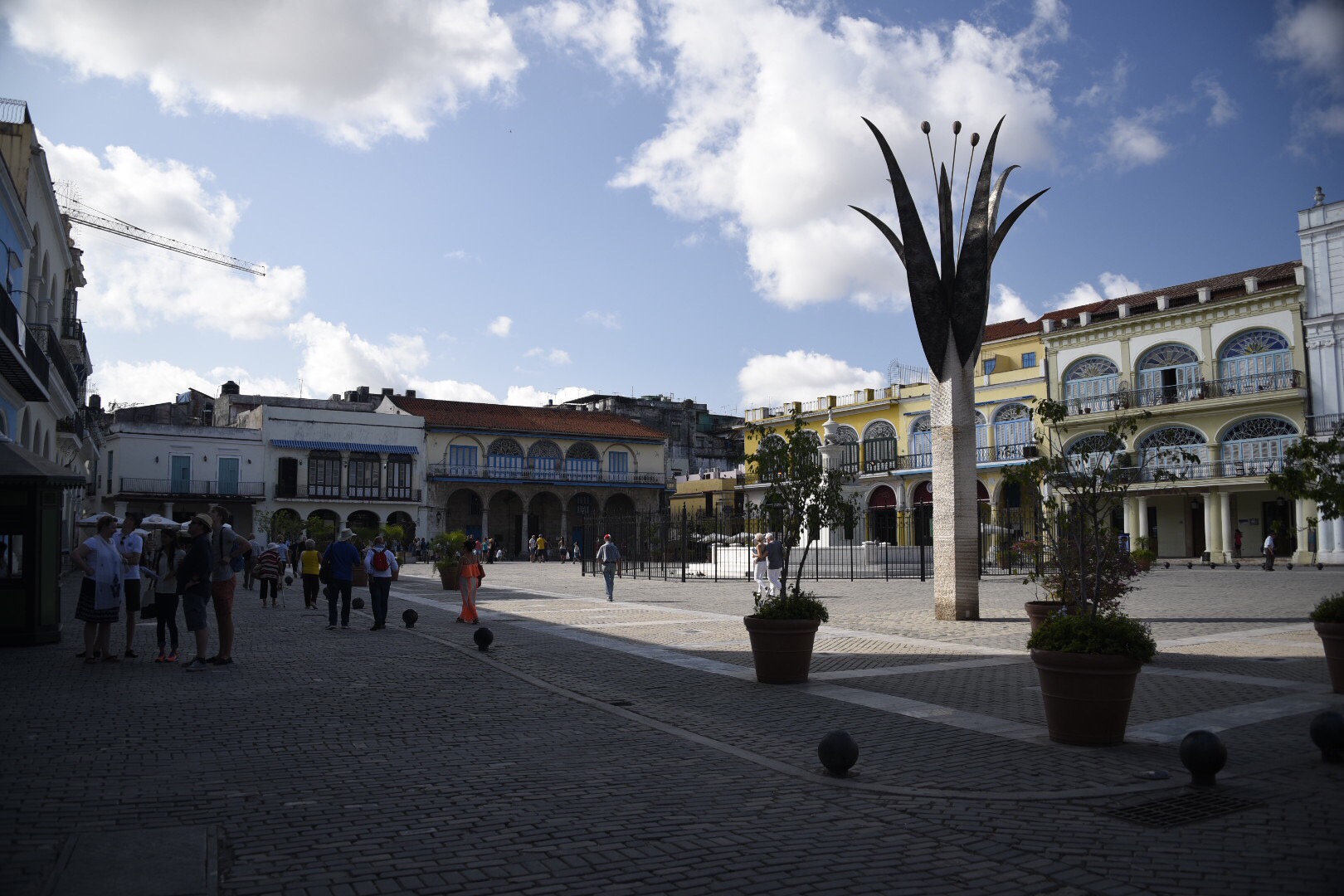 On the bus in Old Havana.
After breakfast at the Montehabana hotel we took the bus along the Malecon to Old Havana. During our two hour walking tour we visited a number of plazas and squares featuring restored buildings in the Colonial style of architecture.
Next we walked to Artecorte Casa Museo de la Baberia – a combination salon, barbershop, collection of barber equipment, and gallery of barber-themed artwork. Pepito – the proprietor- is committed to the community, also running a school, a senior center, a playground, and bartender training to help residents seeking jobs on the cruise ships now stopping in Havana. Totally worth climbing the 52 steps up to the shop!
Across the street we had lunch at El Figaro – pumpkin soup, roasted chicken, ice cream, espresso, and the best mojito we've had so far!
Next we took the bus back to the Miramar district to see the tile-decorated houses of the José Fuster project and a quick stop to see the boats in the Hemingway Marina.
Then back on the bus and down the Malecon to return to Old Havana for currency exchange at the Cadeca and daiquiris at El Floridita – Ernest Hemingway's old hangout!
And then back in the bus to return to Miramar for dinner and to check into the Hotel Comodoro, our hotel for the rest of the stay.
More tomorrrow.