Cuba Day 3: Agriculture and Education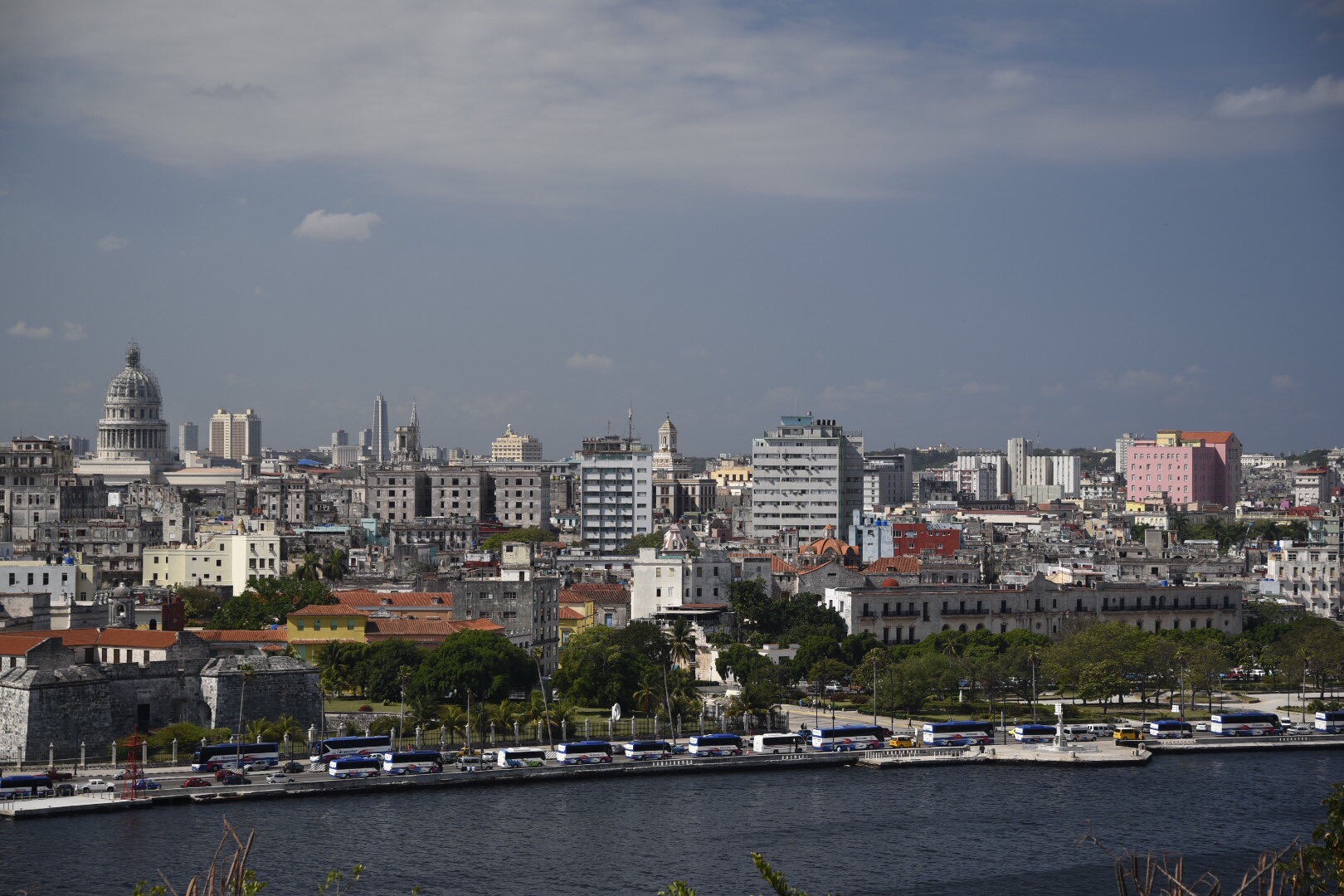 From the Hotel Comodoro lobby bar … where the WiFi is …
I was up early for the Hotel Comodoro buffet breakfast and to unpack since we're staying at this hotel for the rest of the trip.
We took the bus back down the Malecon, past Old Havana, to East Havana. First stop – the military history park at Morro-Cabaña, followed by picturesque Jesus Christ park with its great view of the harbor and the city of Havana.
Next we took the bus a little further east to the Alamar neighborhood. There we visited an organopónicos community – a local urban organic agricultural project. About 175 people work at the farm, each making about $15-20 per month.
After lunch at Cafe Ajiaco, we took a tour of the Muraleando project – – a community school focused on the arts. There we looked at the artwork outside the school, enjoyed a glass of guava juice, listened to a band comprised of school staff, and had the opportunity to purchase artwork created by the staff.
Next a quick stop at Lennon Park for pictures with the John Lennon statue. Then a ride around town in a classic car. Ours was a '51 Chevy proudly driven by Hector!
More tomorrow!