Cuba Day 4: Dance and Art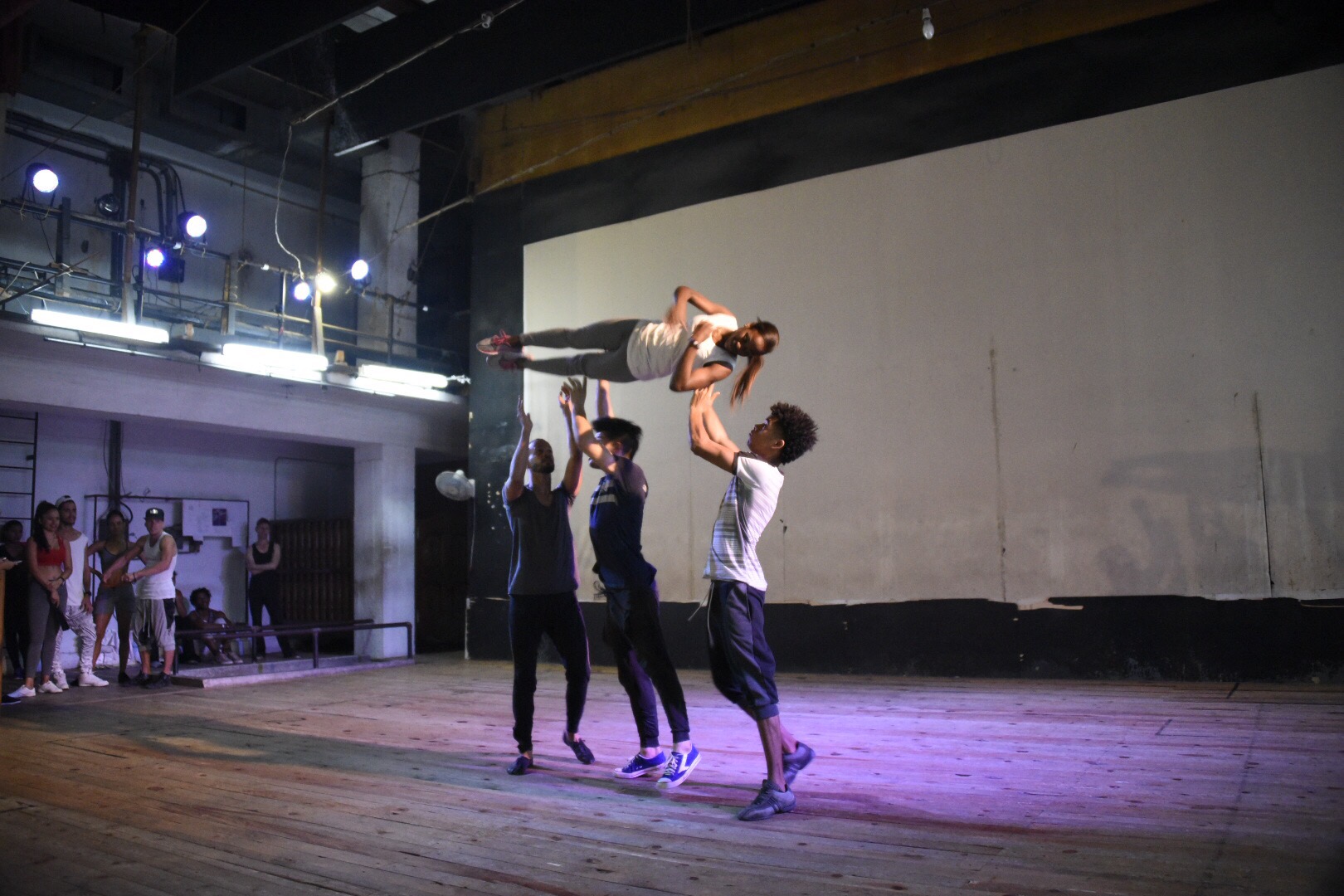 Started the day with a cold shower. Not unexpected here, but still a bracing way to start the day … and actually a good way to start the day after a couple of Mojitos at the lobby bar the night before!
A quick bus ride brought us to the Jesús Menédez Combinado Deportivo, an old movie theater now used for judo classes and also home of the Havana Queens dance company. We enjoyed a beautiful performance from these talented dancers. So good that we decided to buy tickets to their Friday night show. After the performance we had a chance to talk to the dancers to learn a bit about them and their training – an important part of our people-to-people educational trip.
Then back on the bus and back to Old Havana to take photos at Revolutionary Square – mostly of the classic cars parked there offering rides to tourists.
Next a visit to the Callejón de Hamel community project to meet and see the work of artist Salvador Gonzalez Escalona. His contemporary art is inspired by religious traditions and symbolism and the unique ornamentation of the community project alleyway reflects the creativity of the artist.
After a lunch featuring authentic Cuban Sandwiches at La Casona de 17, we had some free time to go back to Obispo Street to visit some shops and enjoy another Daiquiri at El Floridita.
Then a visit to Habana Compās Dance an amazing group of dancer-percussionists mixing salsa, flamenco, and rumba rhythms. Wow! Lots of great video from this stop on the tour.
Back at the hotel we had time to relax by the pool before dinner. Tonight we're heading to a nightclub for a show. Should be fun!
Tomorrow we visit the Viñales Valley to see tabacco farming and hand-rolling cigars.