Cuba: Boston to Dulles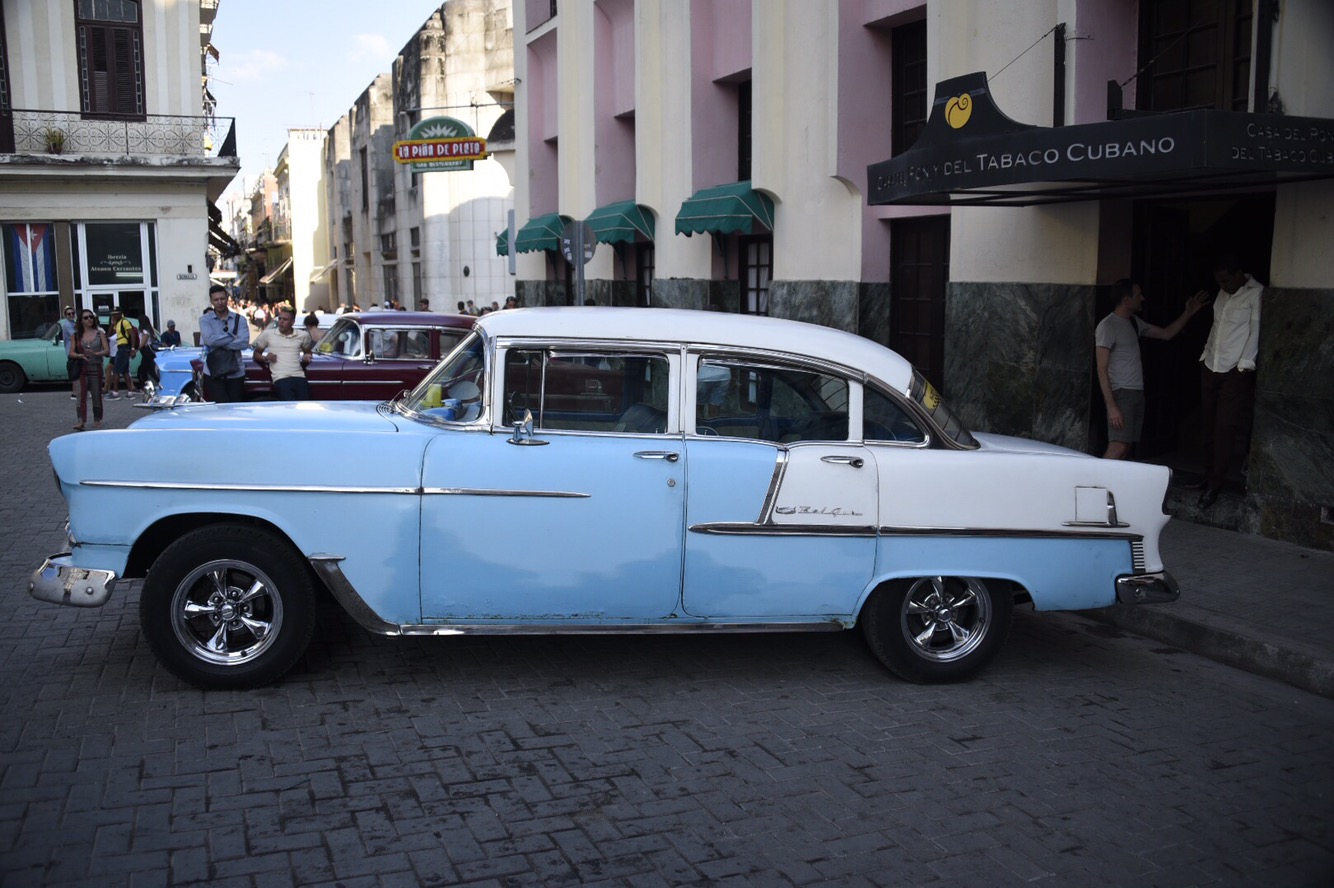 From home.
We arrived in Boston last night and were greeted by 15 degree temps, a big difference from the 80+ days we enjoyed in Cuba! Shannon and Peter welcomed us back to Melrose and warmed us up with pizza and margaritas.
This morning we enjoyed a dim sum brunch at Yong Yong Dim Sum in Malden. My first dim sum experience! (I tried the chicken feet, but passed on the tripe.) We spent the afternoon catching up with friends, then headed back to Logan for our early evening flights – me to DC and Mickey and Donna to LA.
Now that I am home and have had a little time to reflect on the trip I want to share a few thoughts and observations about traveling to Cuba and meeting Cuban people.
For as long as I can remember Cuba was a place that we, as US citizens, couldn't easily go to. Since it's been possible for US citizens to travel to Cuba, I've wanted to go. This was a definite bucket list trip.
Through dictatorships, the mafia, revolution, and the embargo the connection between the Cuba and the Unites States is complex and inseparable. Although lacking many of the amenities travelers seek, the spirit of the Cuban people is what really makes this trip worthwhile. And that was the point of this trip, to see Cuba in its raw state, the result of revolution, embargo, and the collapse of the Soviet Union – the defining elements of present-day Cuba.
Everywhere you look are signs of a former tropical paradise. Stunning colonial architecture now decaying or collapsing. Palatial mansion estates now repurposed by the government for other uses. Resort hotels now only a shadow of their former luxury. But despite this, Cubans are friendly, jovial, and welcoming and Cuba is vibrant, bustling, and exciting.
There is music everywhere. And it's amazing. Rhumba, salsa, flamenco, and Afro-Cuban. Every meal featured a live musical accompaniment. And an invitation to purchase a "studio-recorded" CD! If you want to see talented musicians, go to Cuba.
In addition to music, every meal featured ice cream for dessert. In a resource-challenged country, Cubans do have plenty of sugar and fresh milk. And they make incredible ice cream.
Not surprisingly, Internet access is difficult. Some US cellular providers are beginning to establish international roaming services in Cuba, but I relied on WiFi to connect during the trip. Access is purchased by the hour and is available only in hotel lobbies. Disconnections were frequent and required re-entering a lengthy sequence of numbers. These daily blog updates sometimes took an hour each day to complete.
Customer service in Cuba is still a work in progress. To be a successful tourist destination Cubans will need master the art of meeting customer expectations. But we talked to repeat visitors who let us know that progress is being made quickly.
I've mentioned before that quality tour guides are essential for a successful trip, and this trip was no exception. Wilfredo, our tour bus driver, got us everywhere on time and with a smile. Ana Maria came in from Mexico City to make sure the tour the ran to Explorica's standards and to make sure our needs were met. Lianet, our Cuban guide, was informative, knowledgeable, entertaining. She answered every question we had, shared the Cuban perspective of America, and spoke honestly about life in Cuba and her love of the country and it's social system.
Shannon and Peter's hospitality is amazing. To know that you will be so warmly welcomed into their home is a great way to start and end a trip!
As always Dr. Craven made sure that we had an excellent itinerary and an excellent group of travelers. Michaela, Donna, Marguerite, Sue, Gina, Marie, Mike, Amy, Mark, and Andrea are great friends from previous trips who I look forward to traveling with in the future!
Finally, a special note of thanks to Brad and Gina for the many hours of discussion we had about travel photography workflow. My workflow is always evolving and input is always important – particularly when it come to making workflow more efficient and sharing photos and video as quickly as possible. 😉
I hope you enjoyed these updates. Thanks for reading!