Cuba Day 6: Culture and Community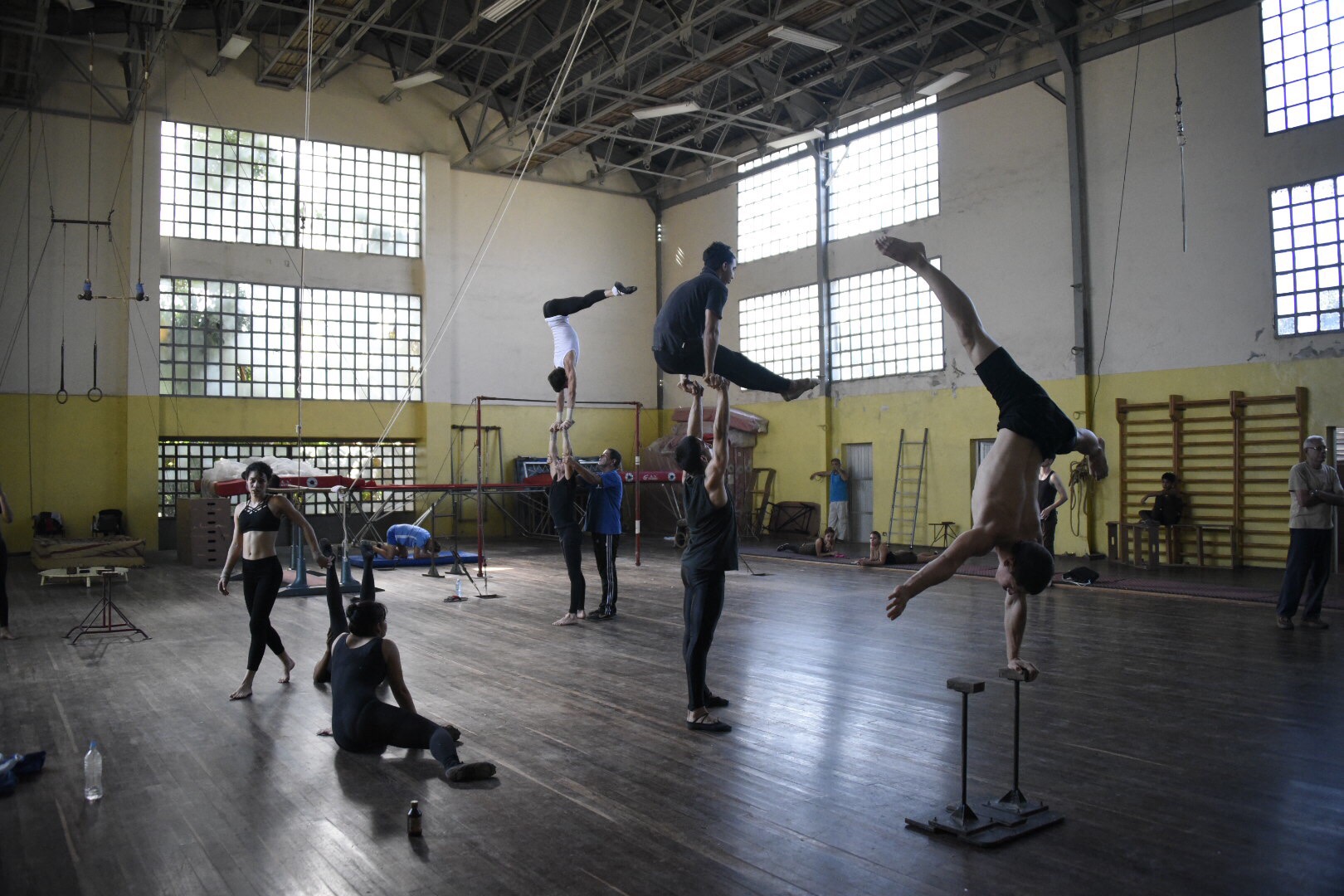 On the bus in Havana.
Hard to believe that our week here is almost done. We've settled into a good traveler routine. Breakfast at the hotel at 8 and on the bus at 8:30. Everyone has claimed a seat on the bus – except for Ana Marie, who likes to sit in different places on the bus to chat with different people. I picked a seat on the right side of the bus with a great full window so I can take pictures as we drive along.
First stop today is the Mercado so we can purchase souvenirs. Humidors and artwork are very popular items for sale.
Next a visit to meet the teachers and students at the La Casa del Niño y la Niña community project – maybe the most important stop on our educational people to people visit. This afterschool program serves primary school students from a lower income community in Central Havana. The program teaches students valuable lessons using visual art and music. We gave the school candy and breakfast bars that the teachers will use as prizes for competitions at the school.
Today's lunch was at Tocororo Restaurante in Miramar for tapas y tintos. Fresh pineapple juice, cheese, salad, rice, beef stew, and ice cream. FYI – the pineapple juice comes with the option to add rum (YES!) and in Cuba almost every meal comes with ice cream for dessert (YES!)
Following lunch, and some confusion with directions, we visited the Cuban National Circus School to see a performance by the third year students. Selected for admission to the school by examination, graduates of the school find jobs with circuses all over the world – including Cirque de Soleil.
Next back to Old Havana to visit the Havana Club Museum for a tour and to learn about the production process for rum.
Tonight we had free time to explore the plazas and cafes of Old Havana. Then we had dinner and saw a flamenco show at El Meson de la Flota. Eduardo drove us back to the hotel in a '53 Belair!
Tomorrow we head back out to the countryside to visit Las Terrazas.