Cuba Day 7: Las Terrazas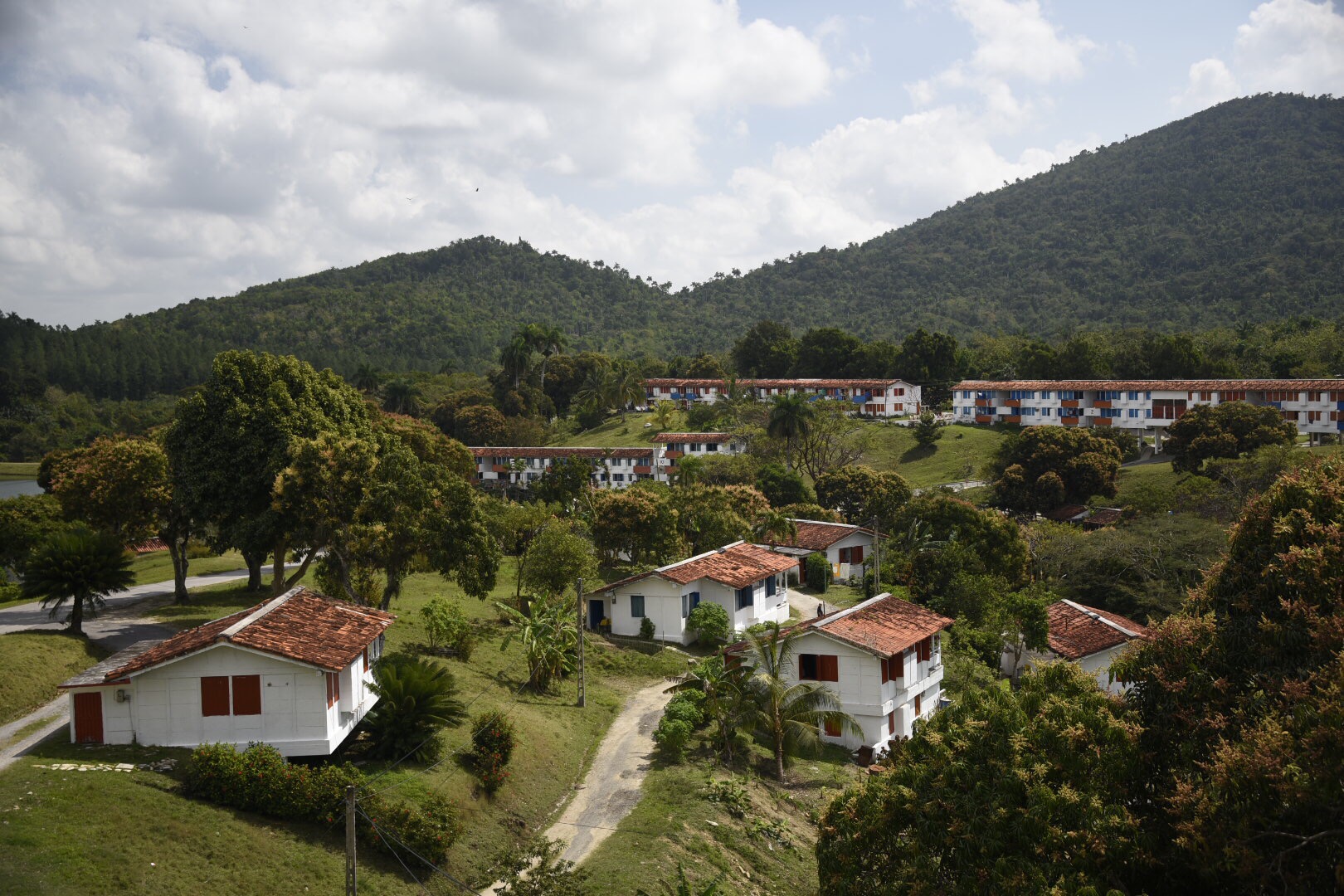 On the bus from Las Terrazas.
We had a little extra time before our morning departure, so I started the day with cigar shopping at the Hotel Comodoro tobacco shop.
Then we took about an hour bus ride to Las Terrazas to visit the Sierra del Rosario Bioreserve. Las Terrazas is a reforestation project with 6 million trees planted in an area where trees were cut down many years ago to make room for coffee plantations and for use as charcoal. Now it's a small community supported by tourism. We met with the community doctor at the local health clinic to learn about natural and traditional treatments, had coffee at the local cafe, and visited the paper making studio of the artist Ariel.
Lunch was at the Buenavista Cafe – and the mountaintop view of the countryside from the cafe is excellent! At one time the location was a coffee plantation. A short walk from the cafe Anais, our Las Terrazas tour guide, showed us the concrete slabs used by slaves to roast coffee beans in the sun.
Our last stop of the afternoon was at the Soroa Botanic and Orchid Garden. The microclimate of this location is perfect for growing orchids and an afternoon walk.
Tonight is our farewell dinner and the Havana Queens dance show. Tomorrow we head back to Boston.