India Day 7: Ranthambore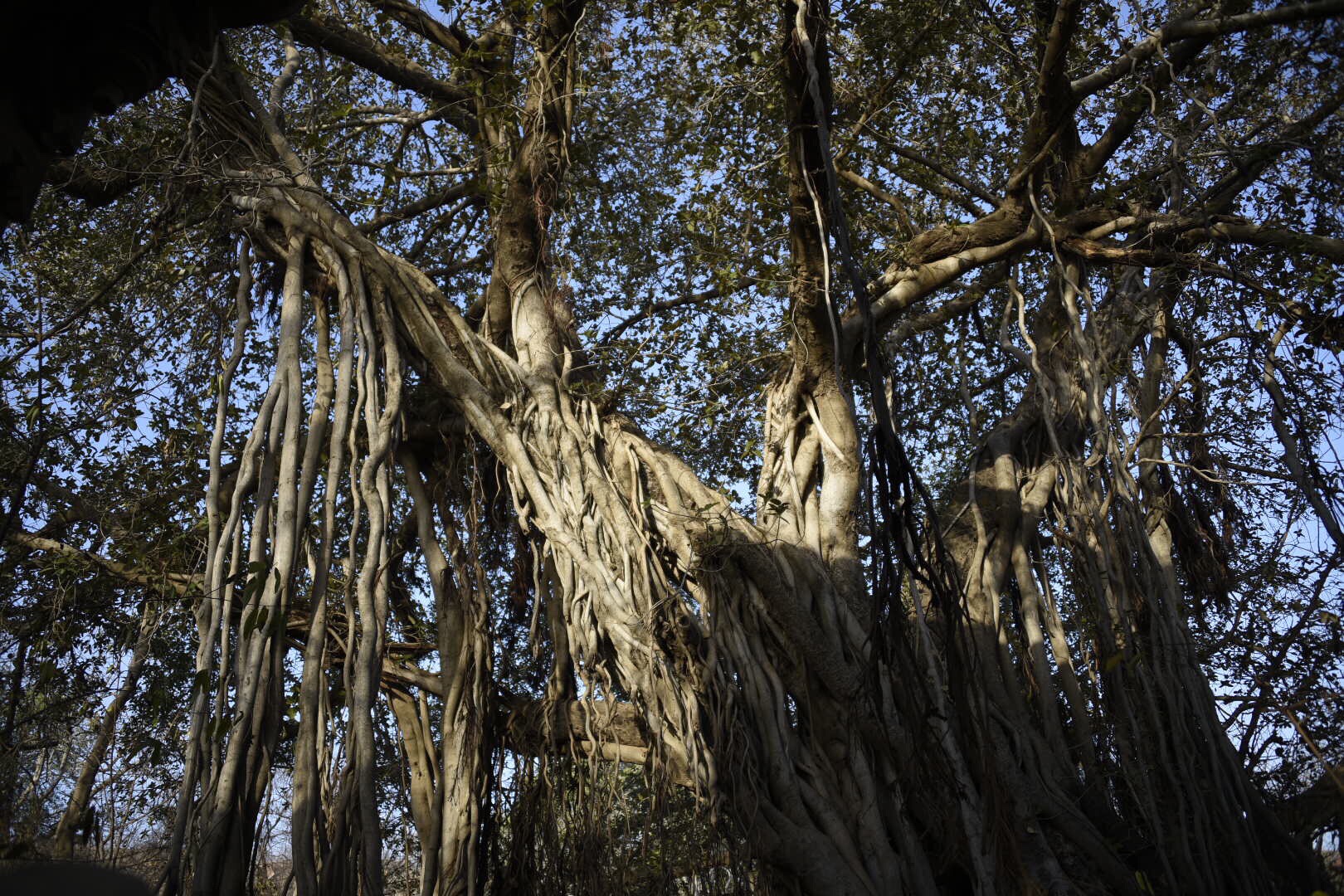 Poolside at the Ranthambore Regency …
This safari day starts with traditional tea and biscuits at 5:30a. We're on the road to Ranthambore National Park as the sun rises for a second safari day. After yesterday's excitement of seeing four tigers, today's goal is seeing the diverse range of wildlife in the park. When we get inside the park our naturalist guide, Irshad, heads for Zone 3. We see deer, antelope, an assortment of birds including peacocks and an owl, a crocodile, and monkeys. Early in the morning the temperatures are cool and the light is great for photos.
We get back to the Ranthambore Regency at 10a for breakfast. Tomorrow we take the train to Bharatpur as we make our way to Agra, but our suitcases are going separately so we don't have to manage them on the train. That means time after breakfast to reconfigure our bags so we have what we need to tonight and tomorrow.
Next Unni takes us to a school for children with disabilities. The Star on the Earth Society school was established to take in children found on the streets or abandoned by their families. We meet the children in their classrooms. Then we gather in the school's main room so the children can share songs and dances they have learned. We share a song as well, as Brad and Georgia lead us in a rendition of Somewhere Over the Rainbow. It's amazing to see the work the teachers are doing at the school and heartening to know that they are receiving good care, but there are still many children in need.
On the way back to the hotel we stop at Village Women's Crafts to see their textile and needlepoint work. These artisans were displaced when their villages were relocated when Ranthambore National Park was established as a tiger sanctuary in the early 1980s. The work is intricate and it takes months to complete a piece. It's also another opportunity to shop!
We're back at the hotel by 3p for a late lunch. The rest of the day is free time, so we enjoy time at the pool. A nice way to spend the afternoon after the early wake call for the dawn safari. Tomorrow we are up early again as we start making our way to the Taj Mahal.