India Day 8: Ranthambore to Agra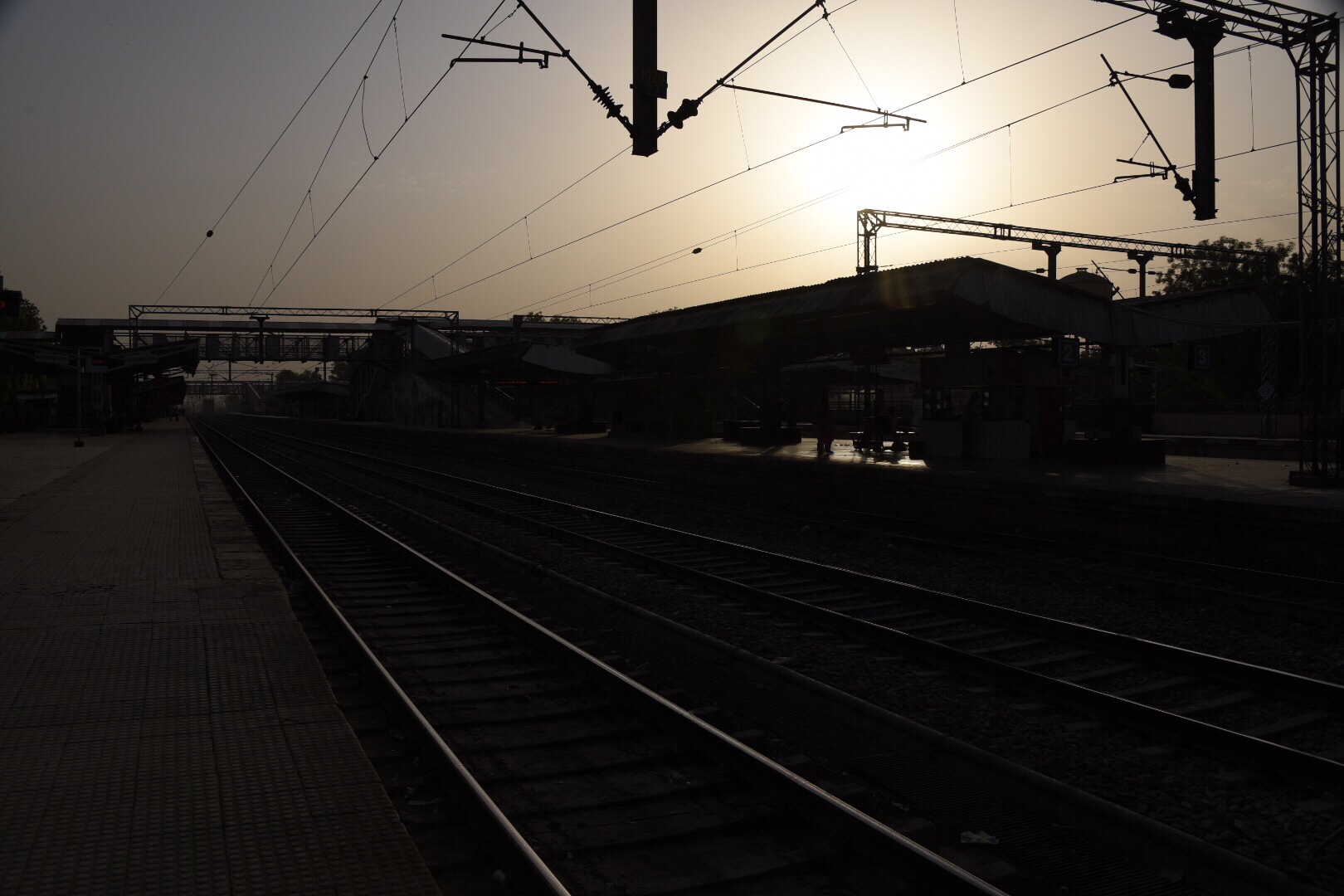 On the train to Bharatpur …
Another early wake up call to start the day. It's a transfer day as we leave Ranthambore and head to Agra. After breakfast at the hotel we're at the Ranthambore train station by 6:45a for our 7a train. India is known for its vast and efficient rail system. We're in an air conditioned car and the trip is smooth. As we roll through the arid countryside the train accommodations are comfortable, if not what we would find at home. We're not only here to see landmarks and museums, but also to get a sense of daily life in India. This train trip does just that.
Arriving at the Bharatpur train station there are thousands of people arriving and departing, or just milling about. There are also many indigent children looking for a handout. And there are thieves and pickpockets. Unni guides us through the station and it's an adventure.
We head to Fatehpur Sikri, an archaeological site consisting of a palace on a hilltop surrounded by a series of gardens. It's a beautiful setting, but blazing hot 111 degrees in the midday sun. Lunch is at a roadside cafe called The Lounge. The food and service are better than the name and – always important – the restrooms are very clean.
After an hour drive to Agra we check in at the Crystal Sarovar Premiere hotel. We got a couple of hours before heading out for the evening, so I head to the rooftop pool and get my first glimpse of the Taj Mahal across the skyline. Even from a distance it is stunning.
Our evening outing is a visit to the ATM, a demonstration of marble inlaying, and a walk along the street to visit some shops in Agra. We're back at the hotel by 8:30p for dinner. Tomorrow we visit a school in Agra.