Greece-Turkey Day 3: Istanbul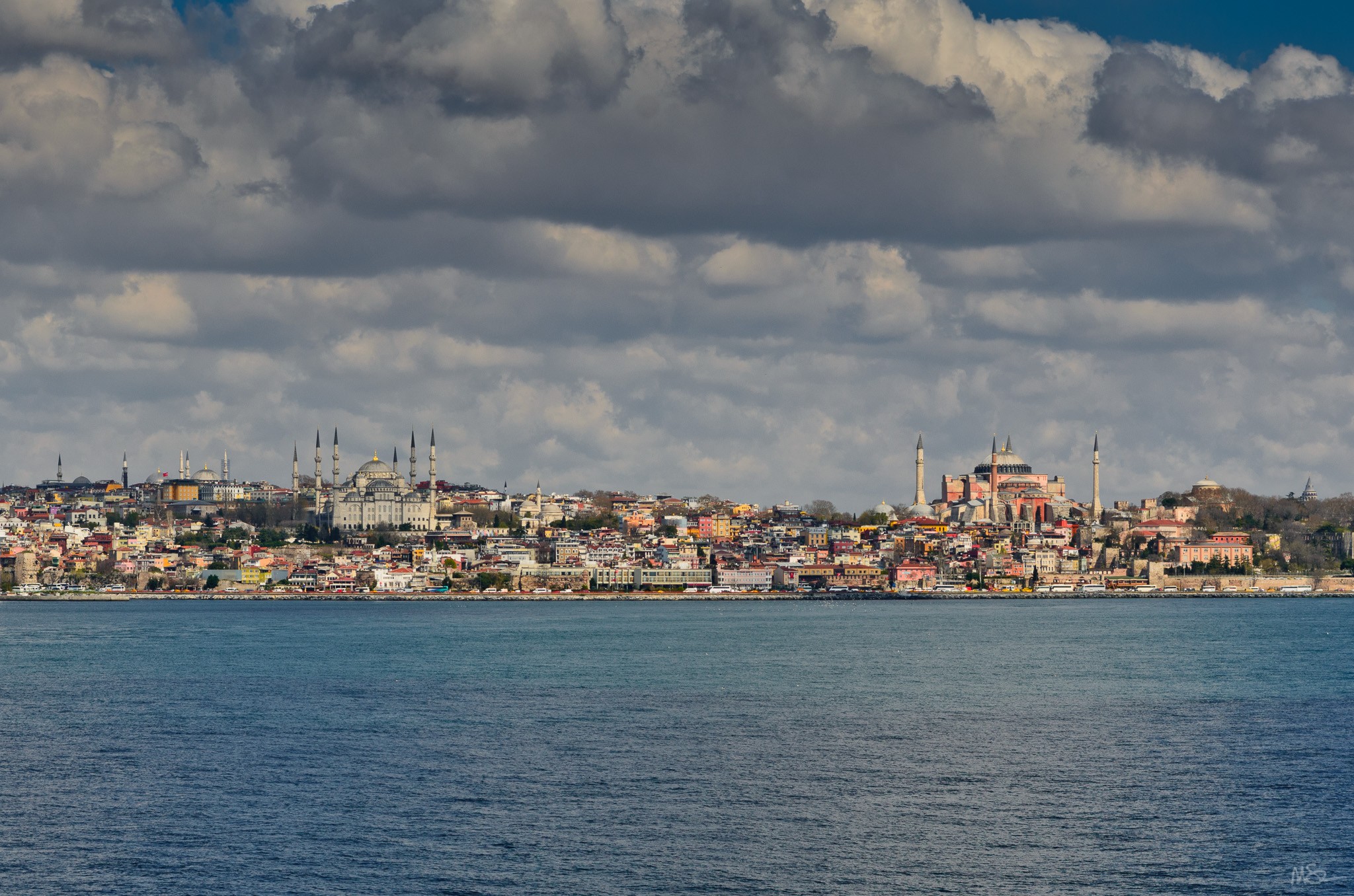 Last night we sailed through the Dardanelles from the Aegean Sea to the Sea of Marmara. I'm up early on a very brisk morning as we approach Istanbul.
The first stop is Topkapi Palace, a place I've want to visit ever since seeing the 1964 heist film Topkapi with Robert Morley, Maximillian Schell, and Peter Ustinov.
From Topkapi we walk to Hagia Sofia …
… stop for lunch at Buhara Restuarant, and then on to the Blue Mosque.
Next we tour underground Istanbul and see the Basilica Cistern, built in the 6th century to store rain water.
Tomorrow is Easter Sunday, so at midnight aboard the Louis Cristal we attend Greek Orthodox Easter Mass.