Galápagos Day 9: Santa Cruz to Quito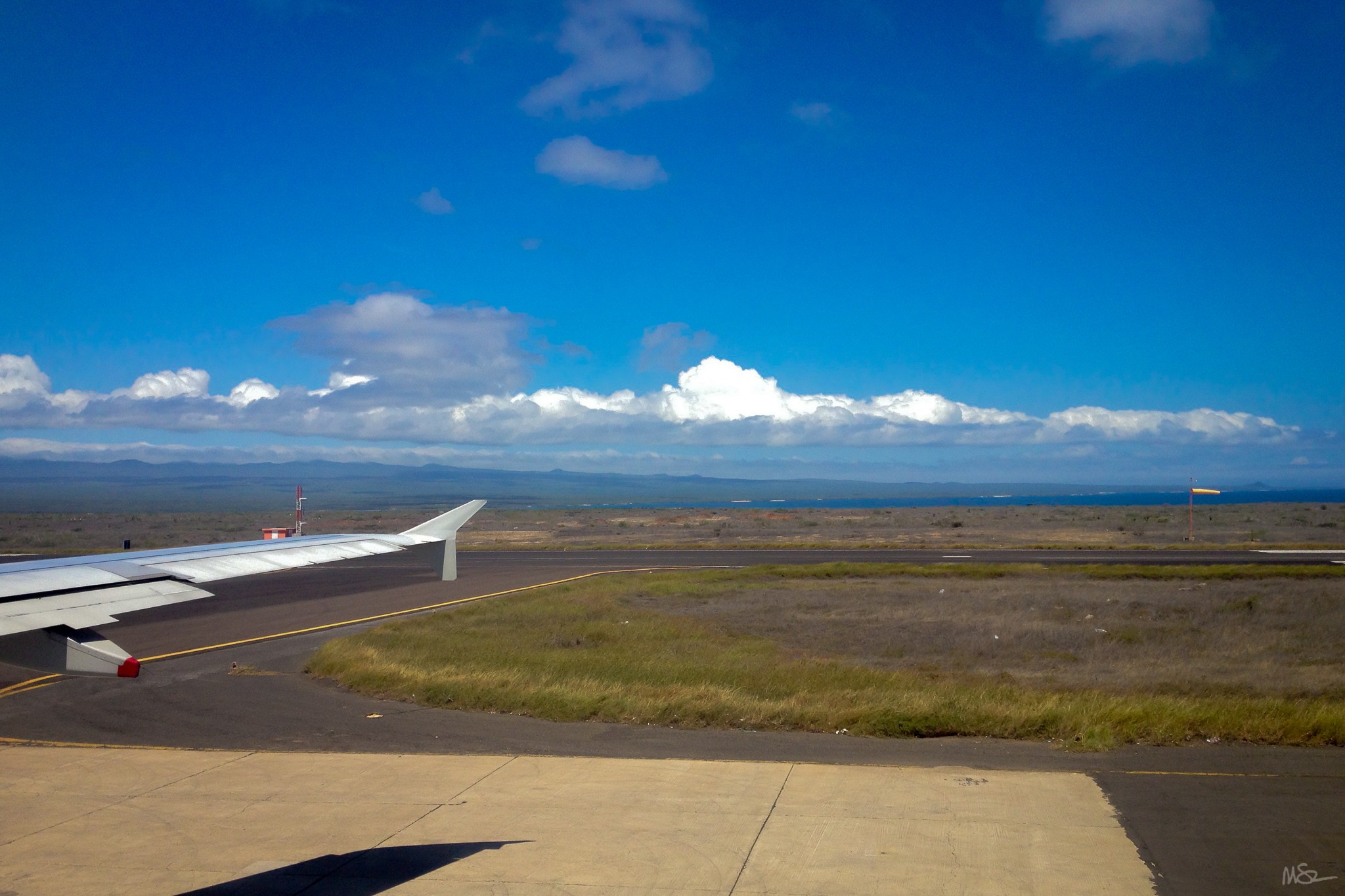 After a week on the Galapagos Islands we are slowing making our way home. We left the Hotel Las Palmeros at 7:30 a.m. for the bus trip halfway across Santa Cruz Island to see the stunning view of the twin craters at Los Gemelos, a volcanic formation resulting from sinking magma …
Then we took the bus the rest of the way to the north end of Santa Cruz for the ferry across Itabaca Canal to Baltra Island.
Then on to another bus for the quick ride to the Baltra Airport. After a short delay waiting for the plane to arrive we took off for Guayaquil …
… and then on to Quito.
Our return home continues tomorrow with a 2 a.m. wake up call for our 6 a.m. flight to Houston.