India Day 11: Delhi to Frankfurt to Boston to DC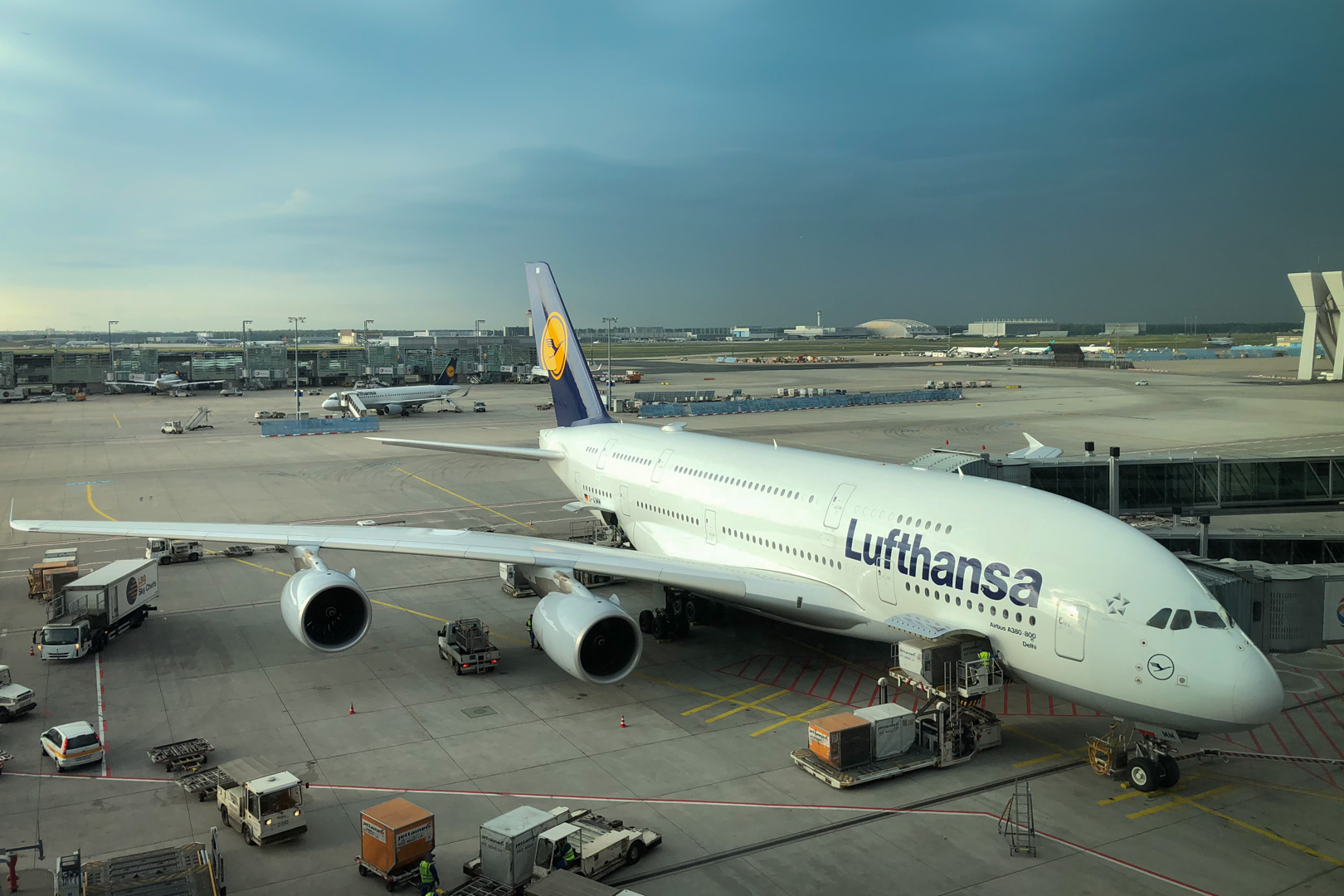 Back at home …
It was a long weekend of travel … Delhi to Frankfurt to Boston to DC. Our departure flight from India was at 2:45a on Sunday morning, or 5:15p on Saturday evening on the east coast. And a new flying experience for me – the Delhi to Frankfurt leg was aboard a double-decker Airbus A380. After 3 flights and an equal number of lengthy layovers I got home at 10p on Sunday night. All together about 7,800 miles in 30 hours. I walked in the front door and immediately went to bed. This morning I unpacked, did laundry, and made a trip to the grocery store. Now it's time to sit down and capture my thoughts about this trip.
As soon as you exit the airport in Delhi, India hits all your senses. It's blazing hot. There are crowds of people everywhere. The noise is nonstop. Poverty and pollution are everywhere you look. Want a relaxing vacation location to unwind and chill? India is not for you. Looking for a destination with an incredible history where chaos rules the day? Book a trip to India now!
A word about my approach to visiting places of historic significance … I always thought I would be the kind of traveler that studies up on a destination in the months leading up to a trip, brings the guide book along on the daily excursions, and then relives the trip afterwards by reviewing material about the trip having been to a particular historic location. As it turns out, that is not me at all. When we get to a location there is usually a 10-15 minute explanation of the site and it's historic significance by our guide, then some free time to explore the location. I should be listening, but instead I immediately begin to look for locations to capture stills or shoot video. The upshot is that on a trip I generally miss everything of historic value – it's just not my focus while on location. I do look up the locations later, when I am editing the video, mostly to make sure I have the spellings correct. If you didn't know this about me already, this is something you should know about me as a traveller. And if you were reading the blog looking for the history of this place or that, by now you know that isn't happening here. I can tell you we visited the Jama Masjid Mosque, Humayun's Tomb, and the Qutb Archaeological Complex in Delhi; the Amber Palace and City Palace in Jaipur; the tiger reserve in Ranthambore National Park; and the Agra Fort and Taj Mahal in Agra. All beautiful locations and important to the history of India. I hope I did a worthwhile job of photography to make up for my limited knowledge of Indian history while there.
If you travel to India, be aware that in a place with this much poverty, there are hawkers and beggars everywhere. Whenever our bus stopped we needed to navigate through a gauntlet of hawkers selling everything from refrigerator magnets to postcards. If they thought there was a possibility for a sale the would follow you for blocks. A number of street photographers lined the route up to the Amber Palace taking our pictures during the elephant ride. Afterwards, several of the photographers followed us by motorcycle for miles outside of town holding the printed copies of pictures they had taken of us trying to get our bus to stop to make a sale. A number of women with young children positioned themselves outside our hotel and a nearby ATM in Agra. These women don't have the command of many languages like the hawkers and simply gesture to their mouths for something to eat. It's easy to walk away from the hawkers – they will make a sale somewhere today, but its hard to walk away from mothers and young children living on the street. Like the hawkers the beggars are aggressive as well – poking you in the arm or side to make sure you know they are there. But Unni instructs us very sternly not to interact with the hawkers or beggars as this will only make the problem worse in India.
On this trip most of our meals were hotel style buffets. I'm not a big fan of Indian food, but we had an excellent variety of well-prepared food. I did manage to avoid Delhi Belly, but this is not a plain and simple cuisine. Towards the end of the trip I had my fill of curried chicken, but some naan bread and some interesting rices can go a long way.
Throughout the entire trip Unni was one of most knowledgeable and professional guides we have come across in our travels. He spoke for hours about the history of India, arranged marriage, religion, and the caste system. He made multiple revisions to the itinerary to work around the incredible heat. He made sure we had plenty of water, good food, and clean restrooms. He gave advice for making purchases at stores and for services. Our bus driver, Ajeet, navigated the chaotic Indian roads with amazing skill, swerving when necessary to avoid random highway speed bumps or vehicles coming down the wrong side of the freeway. On a couple of occasions I sat at the front of the bus just to watch the pandemonium of the road ahead unfold. This is a place where the lines on the road are a general suggestion and not intended to control traffic. Ajeet navigated the bus through this mayhem with ease. Ajeet was also a master a fitting the large tourist bus into space more suitable for an auto rickshaw. Lalta, our bus assistant, was selling peanuts on the street a few weeks ago. He made sure we had bottled water and hand-wipes when needed and with a big smile. And he made sure we got on and off the bus safely. Towards the end of the trip I stepped off the bus wrong and started falling. Lalta caught me midway before I hit the deck and prevented what would have been a nasty fall. Lalta is going to be successful in his new career.
A few words about the travelers for this trip. As group leader, Brad invests a great deal of personal time making these trips successful and it shows. This trip was another success – from the helpful advance information to the flawless logistics to the amazing sights. As Brad explained to me this is his hobby and his passion. Thank you, Brad! And it's always great when members of Brad's family join a trip. I always enjoy traveling with Nancy, Georgia, Sue, and Drew! Marguerite, Ron, Carol, and Phylis have been on most of the trips I've taken. They are truly experienced travelers and I always enjoy catching up with them each year in some other part of the world. I've travelled with Meg and Dan a number of times as well. Avid shoppers, they can shift the balance of trade between the US and whatever country we are visiting. It's always good catching up with Chris and Johanna about retired life in Ecuador. Denise is from Kentucky and we spent time discussing Bourbon and the benefits of Global Entry. Patty and Angie were in the middle of an even longer trip, heading to Singapore after leaving India. Of course we get to know students on these educational trips and Neil was on the Peru trip with his mom a couple of years ago. It was great to hang out with Neil on another trip as he approaches graduation and we wish him well as he heads off to college. I hope to travel with each of you soon!
Mickey and Donna are great friends and great friends to travel with. Whether it's killing time in an airport lounge, enjoying a glass of wine in a safari lodge, or sitting at the steps of another wonder of the world, spending time on the road with these friends is really important. Also, they are kind enough to let me sit near them while I work on the blog, so it doesn't look like I am entirely anti-social! And the editing assistance is always greatly appreciated. I'm looking forward to our next adventures!
And I hope you enjoyed these updates. Thanks for reading!