India Day 5: Jaipur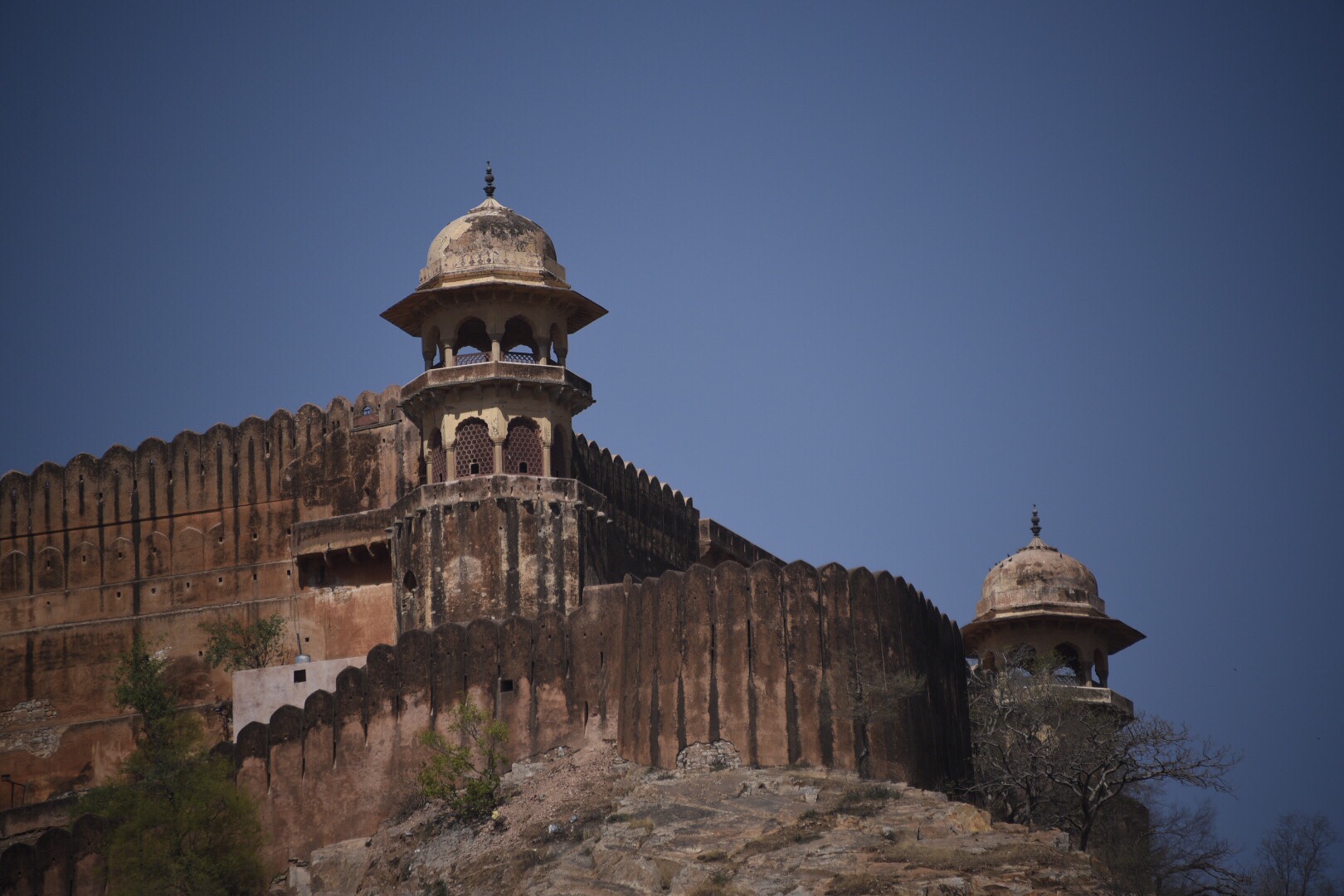 Poolside at the Jaipur Park Regis …
Unni's plan is that we start early to beat the day's heat in Jaipur. After breakfast at the hotel we are on the road at 8a. First stop is the Amber Fort and the City Palace. The fort and palace are located on top of a mountain. Tourists used to ride elephants to the top, but for the safety and welfare of the elephants that practice has largely ended and we ride in jeeps up to the palace. We visit the gardens, interior rooms, tunnels, and the underground reservoir.
Next we stop at a textile shop to see printing on fabric and carpet making. It's a good day for the members of this textile coop as a number of travelers purchase carpets.
We take a quick ride across town to visit the museums and royal residence of the City Palace complex. Then we stop at Heritage Spices for lunch. By lunchtime the temperature in Jaipur is 97 degrees.
Next another shopping stop at the Jewels and Gold Palace. By 4:30 we are exhausted and ready for some down time.
We head to the pool for a refreshing break. But we're distracted by a parrot caught behind protective netting enclosing some balconies at the hotel. Mickey and Patty alert hotel staff and with a group of American travelers shouting encouragement, the parrot is released.
Tonight we've got a special dinner featuring Indian traditional dancing. And tomorrow we head to Ranthambore for the tiger safari.