Southeast Asia Day 1: Boston to Hong Kong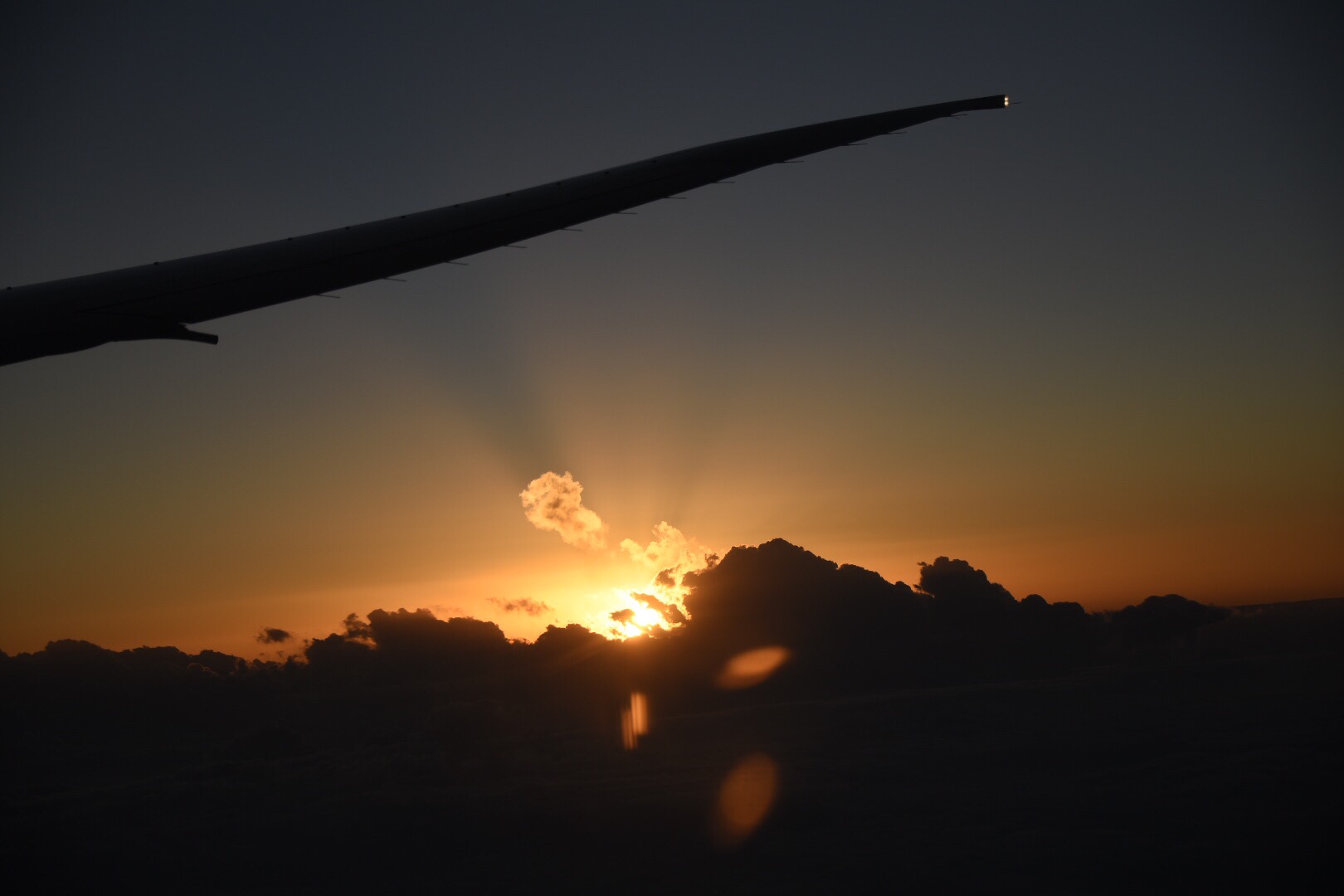 Onboard Cathay Pacific flight 811 from Boston to Hong Kong somewhere over the Arctic Circle…
First Greg showed up at Logan. Then Peter and Shannon came after Shannon's birthday dinner. Soon all 18 members of the group traveling from Boston were ready to go with Mickey and Donna departing from LAX and meeting us in Ho Chi Minh City after a layover in Taiwan. After traveling on my own for the previous 24 hours it's good to see everyone and reconnect.
At about 1a boarding started for our flight. A soon as we sat down in our seats the captain announced that the light snow that had been falling all evening was now too heavy for take off. A 30 minute delay. Eventually the snowfall eased up, but by the time the de-icing process was completed we didn't take off until 3a. Not the way you want to start a 15 hour fight.
Now you would think that the plan for this long overnight flight departing at 3a would be to get some sleep, but instead the cabin crew served dinner … at 4a in the morning. Truth be told, I was kind of hungry and really enjoyed the chicken with jasmine rice. After dinner – and a glass of wine – I did manage to get some sleep.
No WiFi on this fight. My plan was to post this update when we got to Hong Kong … but with the really quick layover I'm posting this from baggage claim at the Ho Chi Minh City airport.