Southeast Asia Day 2: Ho Chi Minh City Arrival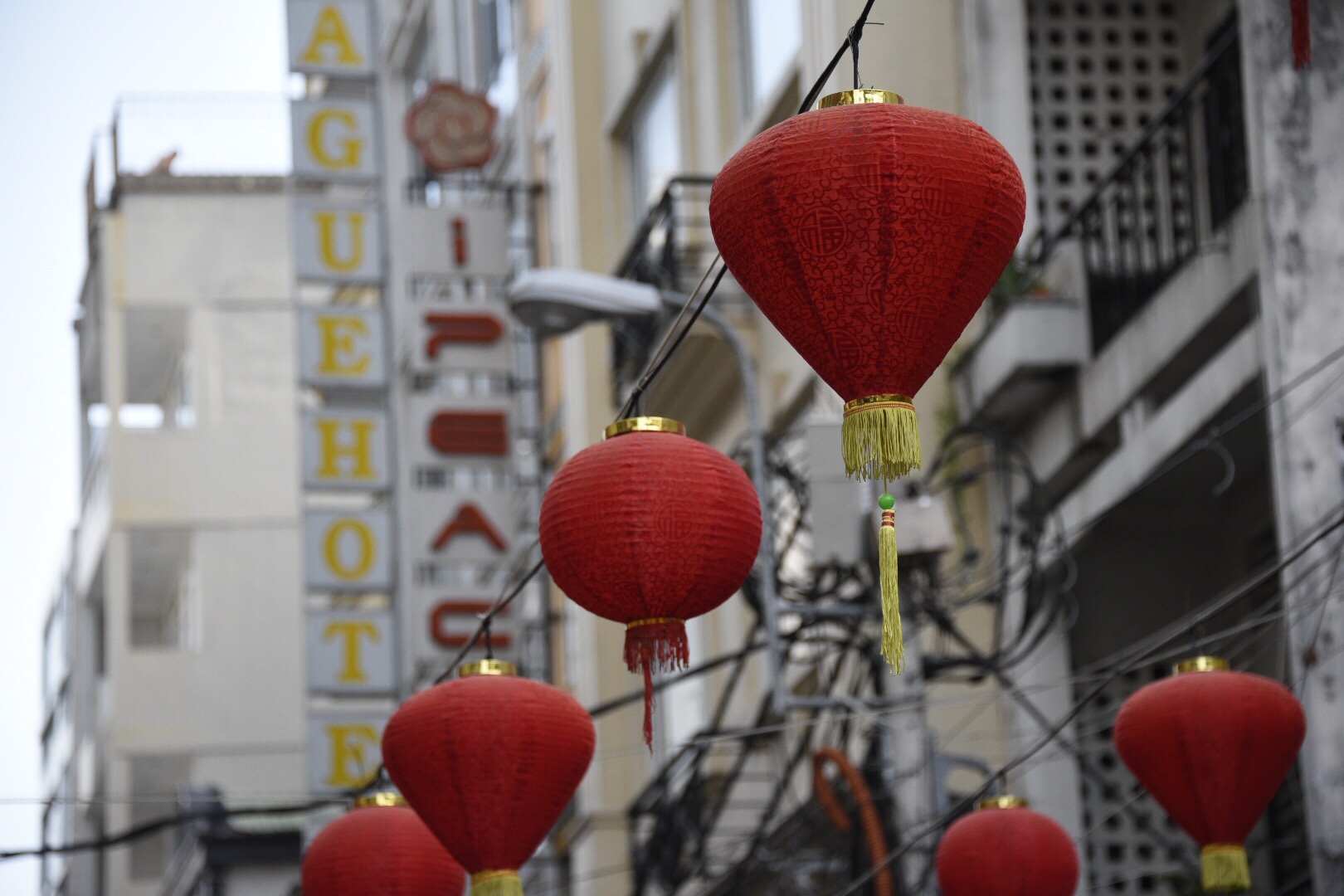 Enjoying a beer at the Huong Vy street cafe …
Sin Ciao from Ho Chi Minh City!
Our flight into Hong Kong was delayed by snow as we left Boston, so we arrived in Hong Kong an hour late. But just enough time to board Cathay Pacific flight 767 from Hong Kong to Ho Chi Minh City. We get through immigrations then meet up with Mickey and Donna at baggage claim. Outside of the airport we are greeted by our Vietnamese tour guide – Khoi.
Khoi tells us what the next few days will be like and give us some tips for getting around the city. Most important – how to cross the street. There is very limited traffic control, so pedestrians have to move across the street purposefully, and never backup!
Next we check in at Liberty Hotel Saigon Parkview, have lunch at Ben Thanh market, high octane Vietnamese coffee at Trung Nguyen Legend, afternoon cocktails at the Rex Hotel roof top Saloon, and happy hour at Huong Vy. The best way to beat jet lag is to hang out with your fellow travelers and share travel stories.
Tonight we head out to dinner and tomorrow we see the Ho Chi Minh City landmarks.