Southeast Asia Day 3: Ho Chi Minh City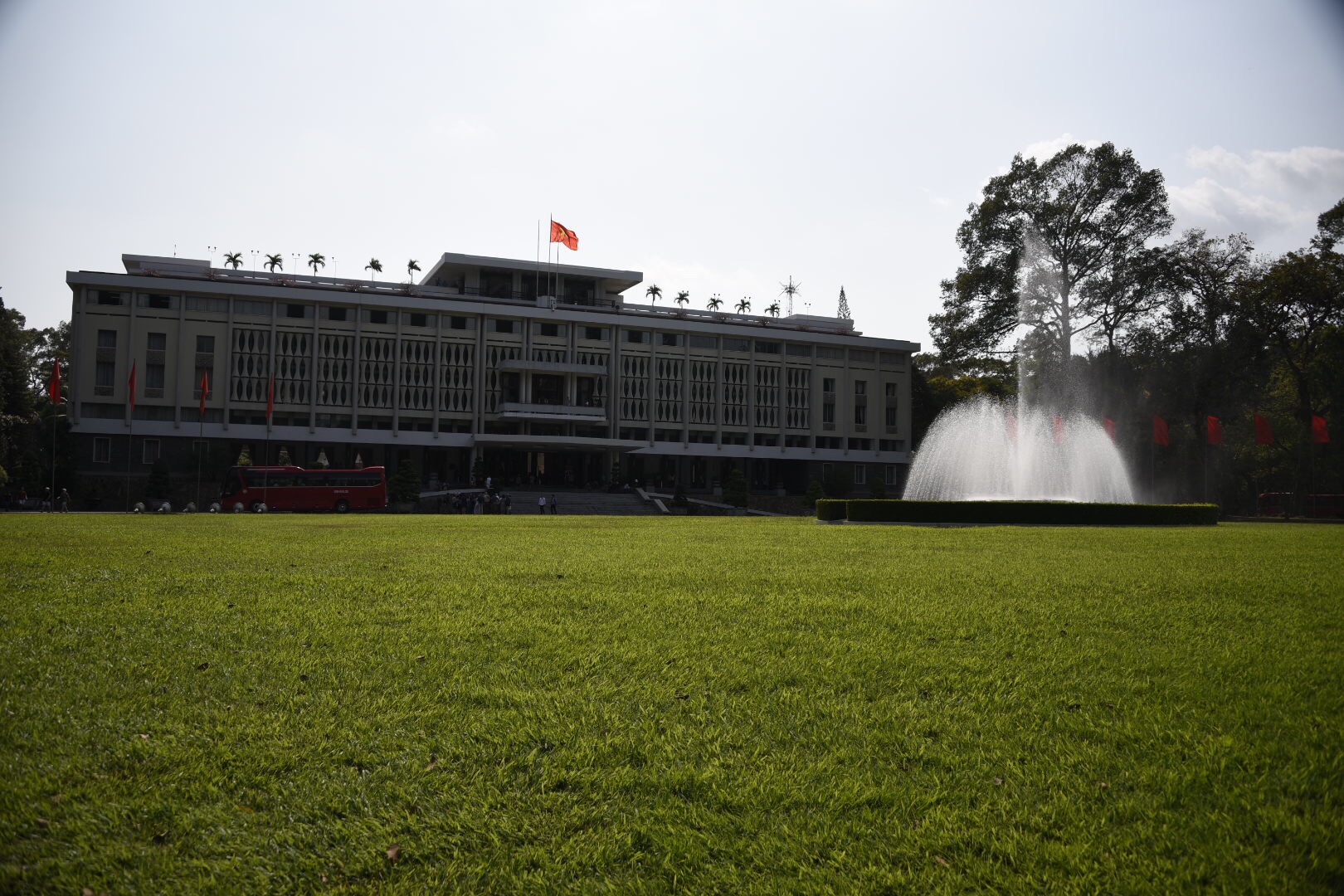 At the Liberty Hotel Saigon Parkview …
After a day and a half of flying and a day to recuperate, we're jet lag free and on our first day of seeing the sights around Ho Chi Minh City.
On the two hour bus ride to the Cu Chi Tunnels, tour guide Khoi shares the moving about a US vet who came back to visit Vietnam last year. They journeyed together through the country so the former soldier could find the village where he served and greeted a former North Vietnamese soldier who fought against him in the same area.
The Cu Chi Tunnels were used by the North Vietnamese to become a shadow army living almost right underneath US and South Vietnamese forces. We were able to crawl through the same tunnels to see how they lived and fought using the hundreds of kilometers long tunnel system.
Next a visit to the War Remnants Museum to learn about the Vietnam perspective of what is known to the Vietnamese people as the "American War." The exhibits within the museum capture the atrocities of the war and the use of Agent Orange.
Then we visited the opulent grounds and meeting rooms of Independence Palace, the office and home South Vietnam's President during the Vietnam War.
After visiting the Ming Phuong Lacquer Workshop and the Post Office, Mickey, Donna, Shannon, and I stopped at a place near our hotel to get foot massages.
The amazing food continues in Vietnam. Dinner at Viet Heritage was great. Beef, pork, and seafood – some of the best food we have had while traveling.
After dinner we sample the Ho Chi Minh City night life at the Bui Vien Walking Street. It's lined with clubs and full of people, street vendors, and fire eaters.
Tomorrow we visit the Mekong Delta.