Southeast Asia Day 6: Angkor Wat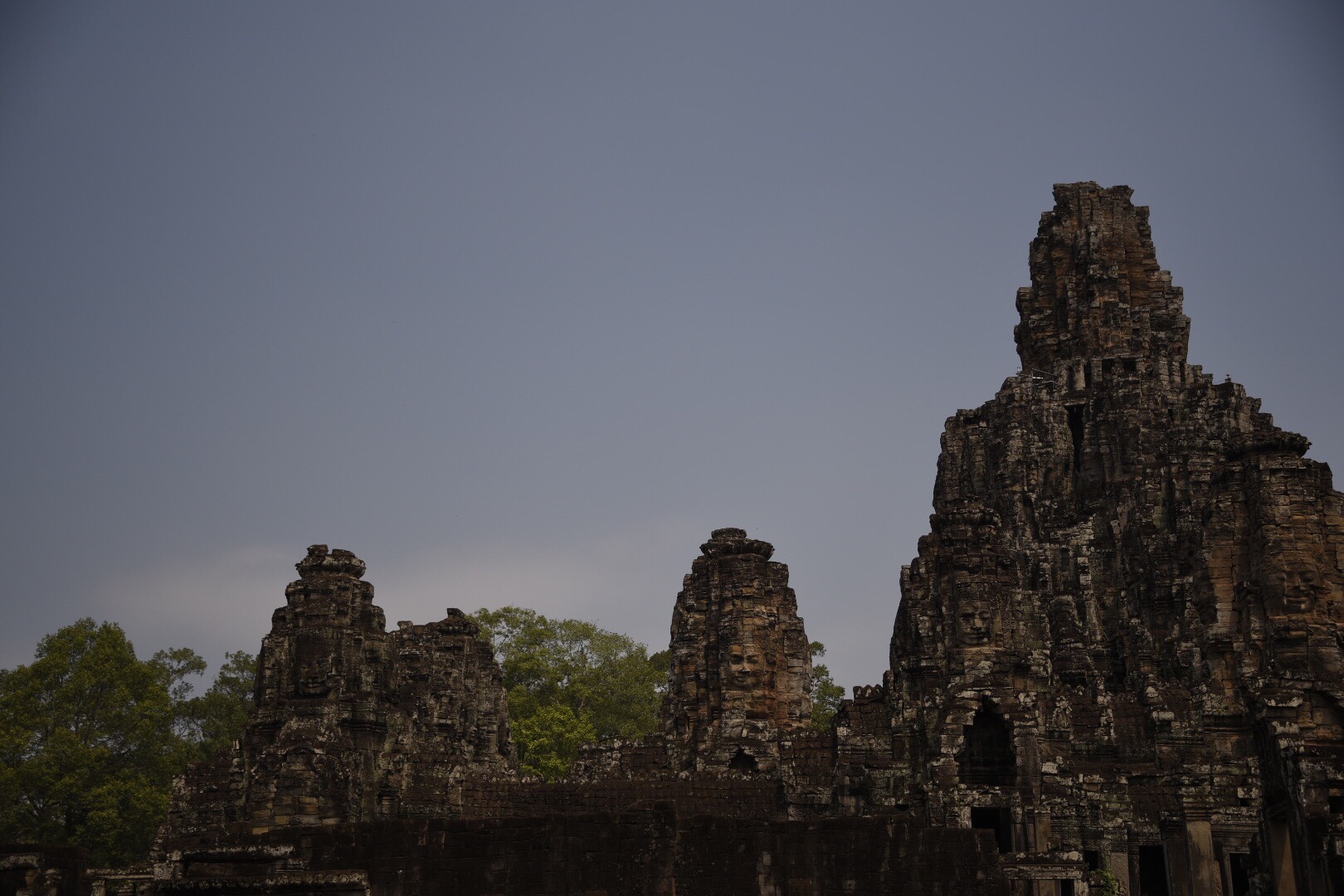 From the rooftop pool of the City View Hotel …
Today we visit Angkor Wat. After breakfast at the City View Hotel we board a small bus and head to the Angkor Wat Ticket Processing Center. It's $37 for an all day access ticket. Of that $2 goes to support the local children's hospital and $0.50 pays for the "happy room" as they politely call the restroom in Southeast Asia.
In the morning we visit Ta Prohm Temple, Chau Say Toveda, Angkor Thom, and the South Gate of Angkor Thom City.
After a late lunch at Chef D'angkor Restaurant we're off to Angkor Wat.
Angkor Wat is one of the largest religious sites in the world, built in the 12th century and dedicated to the Hindu god, Vishnu. Our guide, Thara, takes us to a small pond in front of the site for photos with a reflection in the water. All day Thara points out the best photo angles. The detailed carvings in the wall of the temple are incredible to see. And it explains why construction of the temple took more than 30 years. It's a steep climb to the top of the temple for a view of the surrounding countryside.
It's unbelievably hot here and after several hours we decide to head back to the hotel for some time at the pool and the sunset before dinner.
Tomorrow we take the bus to Thailand.