Southeast Asia Day 11: Hua Hin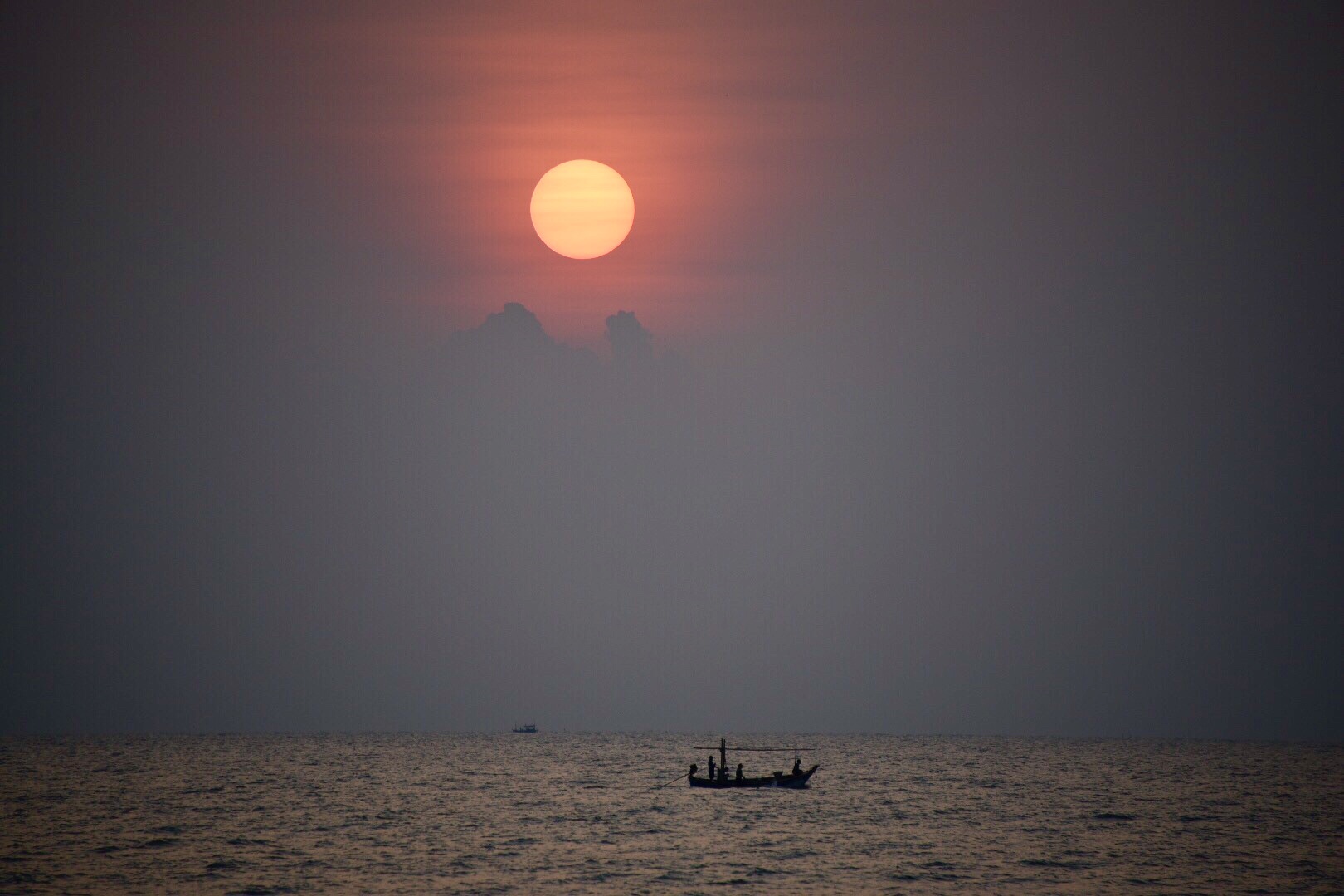 On the bus to Bangkok …
The last day at the beach tradition of catching the sunrise over the water continues here in Thailand. We're up at 6a to see the sun come up over the Gulf of Thailand. It's a little cloudy but we do see the sunrise.
After breakfast at the hotel I head over the the pool. At Hua Hin high tide covers the entire beach up to the sea wall, so people sit at the pool and walk down to get in the ocean instead of sitting on the beach.
As we wind down this trip it's nice to have a relaxing day by the pool. After the hectic pace of the past couple of weeks it's kind of like a vacation from the vacation.
A little after 3p we leave Hua Hin for the 4 hour bus ride back to Bangkok. I entertain myself by trying to get a good shot of a rice paddy, but end up with a lot of poorly timed shots of telephone poles.
This bus trip is really for first leg of our return trip home. We'll stay tonight back at The Heritage Hotel Bangkok. Then tomorrow morning we fly from Bangkok to Hong Kong and then on to Boston.