Southeast Asia Day 12: Bangkok to Hong Kong to Boston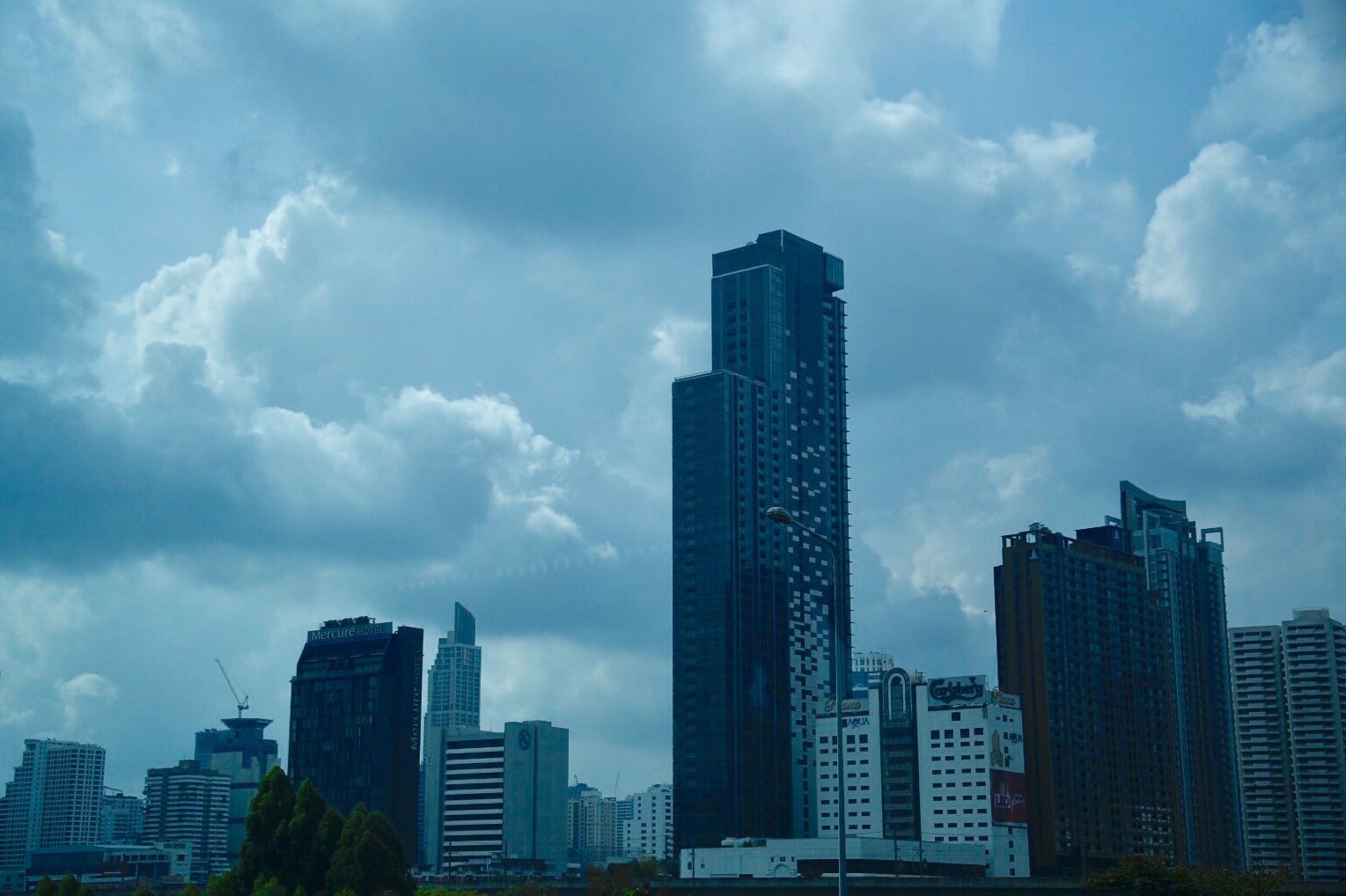 Onboard Cathay Pacific flight 812 …
I'm up at 6:30a and have breakfast at a nearby Starbucks. It's Monday morning in Bangkok's financial district, so there are many people heading to work and the street vendors are busy.
Check out of The Heritage Hotel Bangkok is at 9a. Then we're on the bus for a ride through Bangkok to Suvarnabhumi Airport. Bangkok is a massive city. Over 600 square miles and about 8 million residents. Fairfax County is just over 400 square miles with 1.1 million residents.
Mickey and Donna depart at 12p heading to Taipei and then on to Los Angeles. We're in a different terminal so I miss out on some quality airport time with these two and instead pass the time exchanging my remaining Thai baht for US dollars. We board Cathay Pacific flight 614 to Hong Kong leaving at 1:05p. I watch The Incredibles 2. My one word review … Awesome!
There's not much time for our transfer in Hong Kong. Once we get through security and get to the gate it's about time to board Cathay Pacific flight 812 from Hong Kong to Boston. But like our flight from Boston to Hong Kong, we are delayed about 90 minutes so they can change a tire on the plane. Once we are on the way we pass over Taipei and Japan. We fly over Mount Fuji, but it's too dark to see anything. Our route takes us over the Aleutian Islands, Anchorage, across Canada, and then on into the continental United States. The sun sets just after we board, rises around the time we pass over the Aleutian Islands, and sets again just before we get to the Great Lakes. I decide that on this flight that I'm going to try and stay up to get back into east coast time. I get by with a couple of quick naps. It's a long flight, but I've got some Game of Thrones episodes to watch.
In Boston we will pass through immigration and customs, say our goodbyes at Logan Airport, and then head our separate ways until the next trip.
Tonight I'm staying at the same Courtyard Marriott as I was in when I flew up to Boston at the start of the trip. I've got a Tuesday morning flight back to DC and I'll post a recap of the trip then.