Brazil Day 10: São Paolo to DC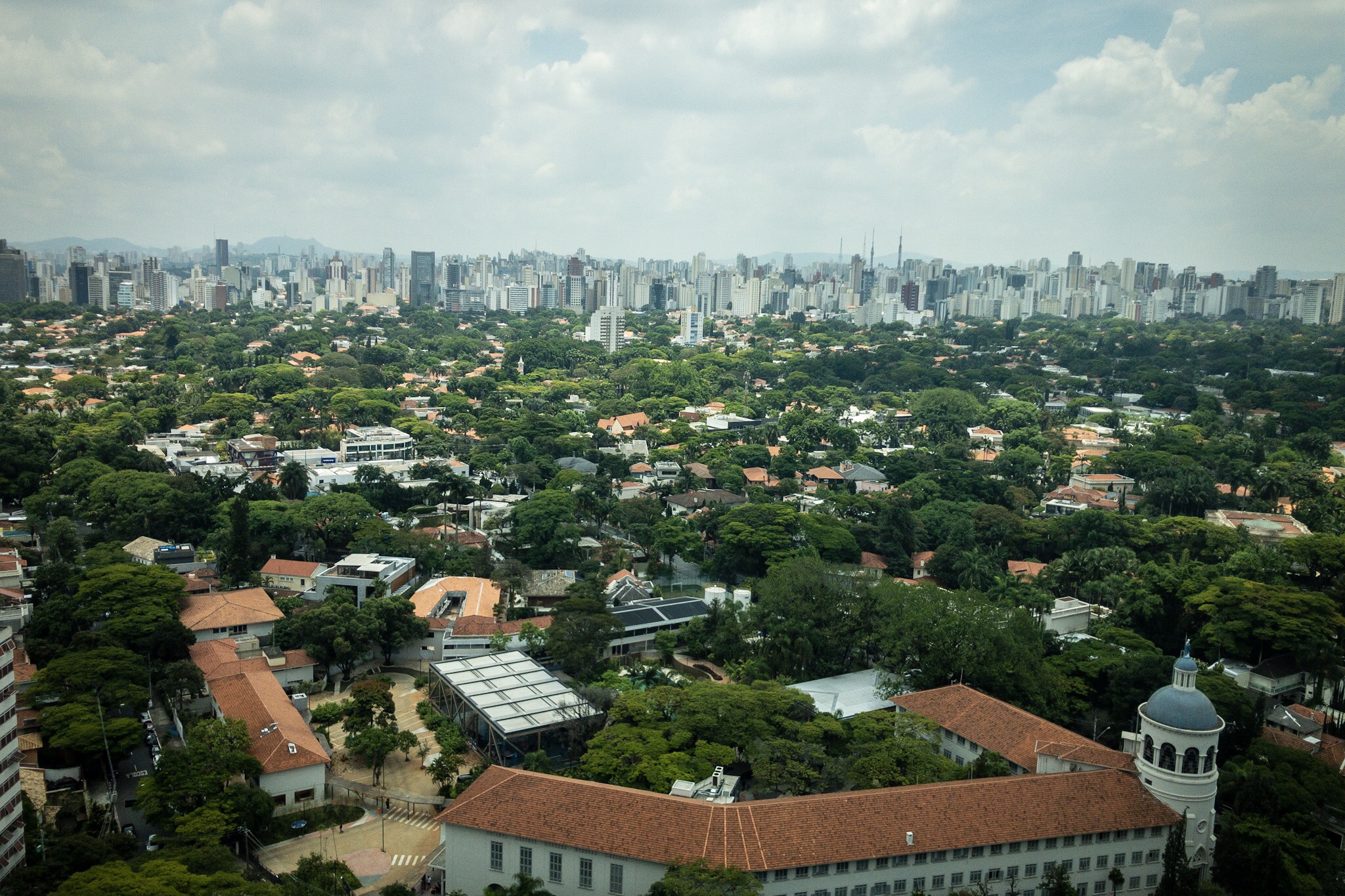 From the São Paolo International Airport …
It's our last day in Brazil, but our flight is not until later tonight so we still have plenty of time to do some sightseeing in São Paolo.
After breakfast at the hotel we stop at Casa do Artista. It's an art supply store and we're here to pick up some supplies for Lori. A few blocks away we visit Stylebar, Debbie's wash and blow dry salon.
Then a driving tour through the residential neighborhoods of São Paolo. Next we head back to the Meliá Jardim Europa Hotel to checkout and I take a couple of minutes to go up to the roof for a view of the São Paolo skyline. The size of this city is hard to comprehend. The view below extends 360 degrees …
Then a drive to a local super market to pickup Brazilian coffee to bring home and a visit to São Paolo's Japanese neighborhood to buy some gifts.
We have an authentic Portuguese lunch at Rancho Português. We try the Codfish cakes – Bolinho de Bacalhau and John and I split a roasted pork dish called Leitoa à Bairrada. For dessert we all split a creamy, cheesy pastry called Pastelzinho de Belém.
Then John drives us to São Paulo/Guarulhos–Governador André Franco Montoro International Airport or just GRU. After spending a great week together it's time to say our goodbyes. John is spending the night in São Paolo and we've got an overnight flight.
We're on United flight 860 from São Paulo to Dulles arriving tomorrow morning. Thanks for reading!