Brazil Day 2: Rio De Janeiro Arrival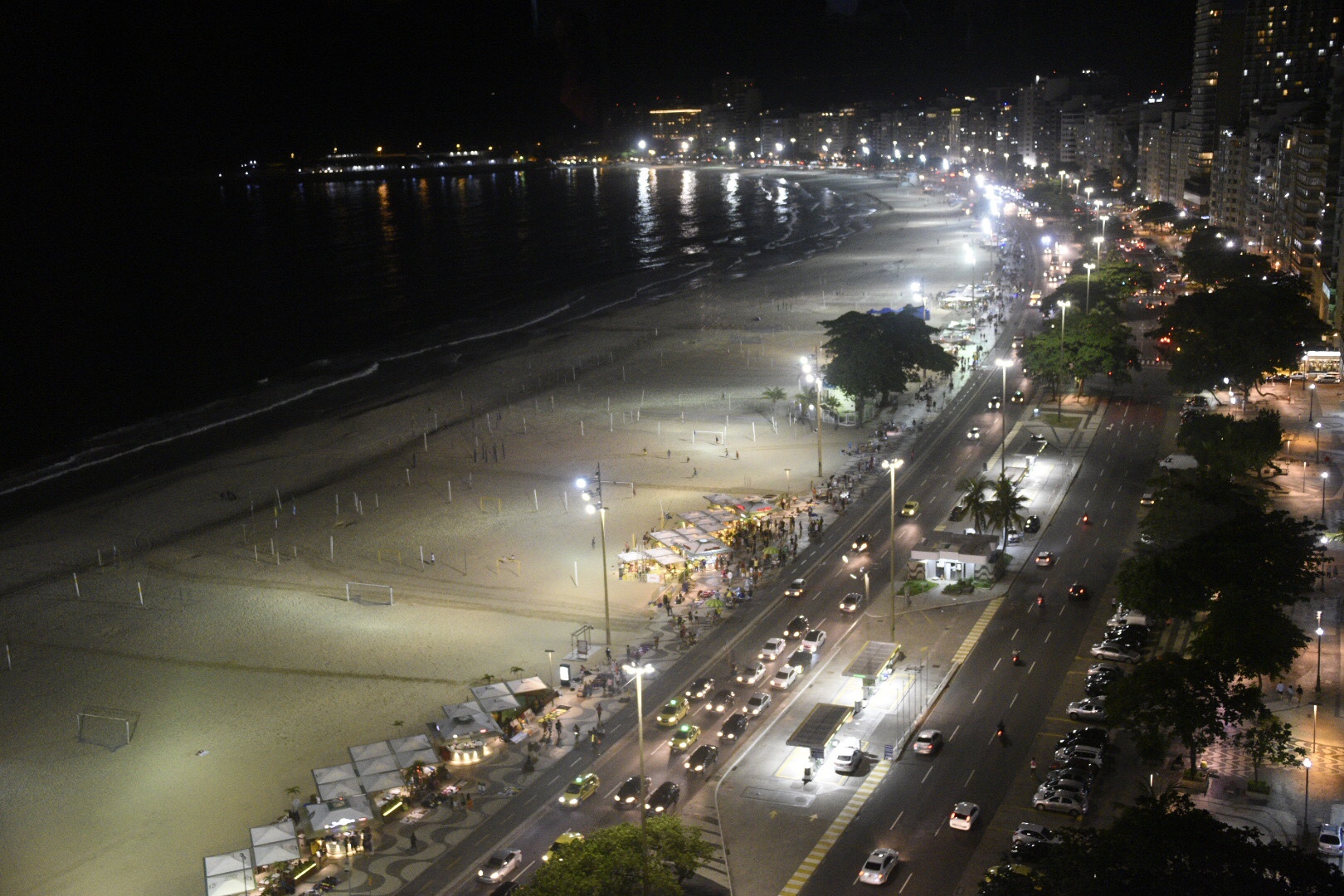 From the rooftop bar of the JW Marriott Hotel Rio de Janeiro …
We're here, but today didn't go quite according to plan.
After a 30 minute delay due to difficulties removing the tow bar from the plane, the overnight flight from Newark to São Paulo was uneventful. I even got some halfway decent sleep overnight, a rarity for me on a plane. Despite our careful planning I ended up a few rows alway from Donna, John, and Julianna after United shuffled our seat assignments. Still we made it to Brazil, but more adjustments to the plan were forthcoming.
It turns out the São Paulo Airport (Guarulhos) is much bigger than we though it was. We spent a few hours at the São Paulo airport getting coffee and something to eat, then went to find our gate for the trip from São Paolo to Rio de Janeiro on LATAM flight 3070. And by the time we found the gate we just missed our flight. So we waited an hour and a half to retrieve our bags – they take them off the flight here instead of flying them to your destination. Then an hour and a half bus ride to Congonhas – the other São Paolo airport.
At Congonhas we booked LATAM flight 3950 to Rio and and arrived about 7:30p. We took a taxi through the city to our hotel, the JW Marriott Hotel Rio de Janeiro – right on Copacabana Beach. We check in and head for the rooftop bar to toast our arrival and celebrate spending the last 30 hours in airports and airplanes. Tomorrow we meet our tour guide, Marcio Boechat, and see the Rio landmarks. Thanks for reading! More tomorrow.