Brazil Day 3: Rio de Janeiro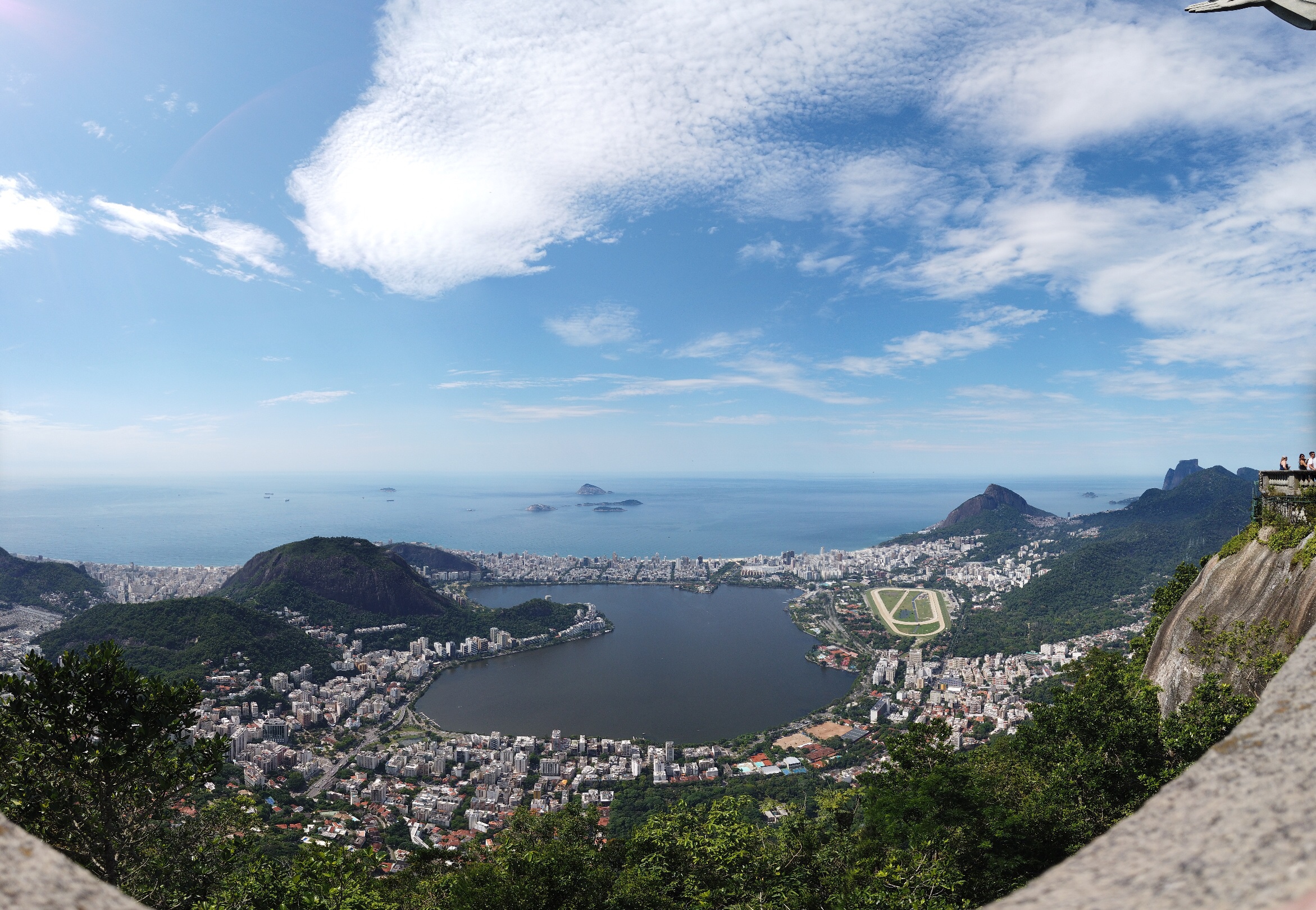 From the Executive Lounge of the JW Marriott Hotel Rio de Janeiro …
It's an early start but we're catching up after yesterday's travel delay. We meet Marcio, our tour guide, at the hotel at 7:30a. We drive through the city to the base of Corcovado Mountain. Marcio tells us that Corcovado means the "hunchback." Next is a scenic tram ride up the side of the mountain to the famous Christ the Redeemer Statue. The view of the city from the base of the statue is spectacular!
Next we drive through the city and board the cable car for the ride up to the top of Sugarloaf Mountain. The view from here is even more incredible. We spend about 30 minutes at the top taking pictures and taking in the view.
For lunch Marcio knows a BBQ place downtown. We park and enjoy a walk through the city before lunch at Confeitaria Colombo. In the afternoon we visit the Selaron Steps – a city stairway lined with ceramic tiles donated from all over the world created by a Chilean artist. Then we drive past Copacabana, Ipanema, and Leblon beaches before driving down the street to see Donna's old apartment building.


It's a long day of sightseeing so we end the afternoon with a Brama beer at a cafe on Copacabana Beach. This evening all of Rio is watching Flamengo, the local soccer club, take on Argentina's River Plate in the South American Championship. So we skip dinner and watch with the crowd gathered in the Executive Lounge of the JW Marriott Hotel. Spoiler Alert – In the last two minutes Flamengo scores two goals to overcome a one goal deficit. Rio is going to go wild tonight!
Tomorrow we head to Penápolis. Thanks for reading. More tomorrow.