Brazil Day 8: Penápolis Thanksgiving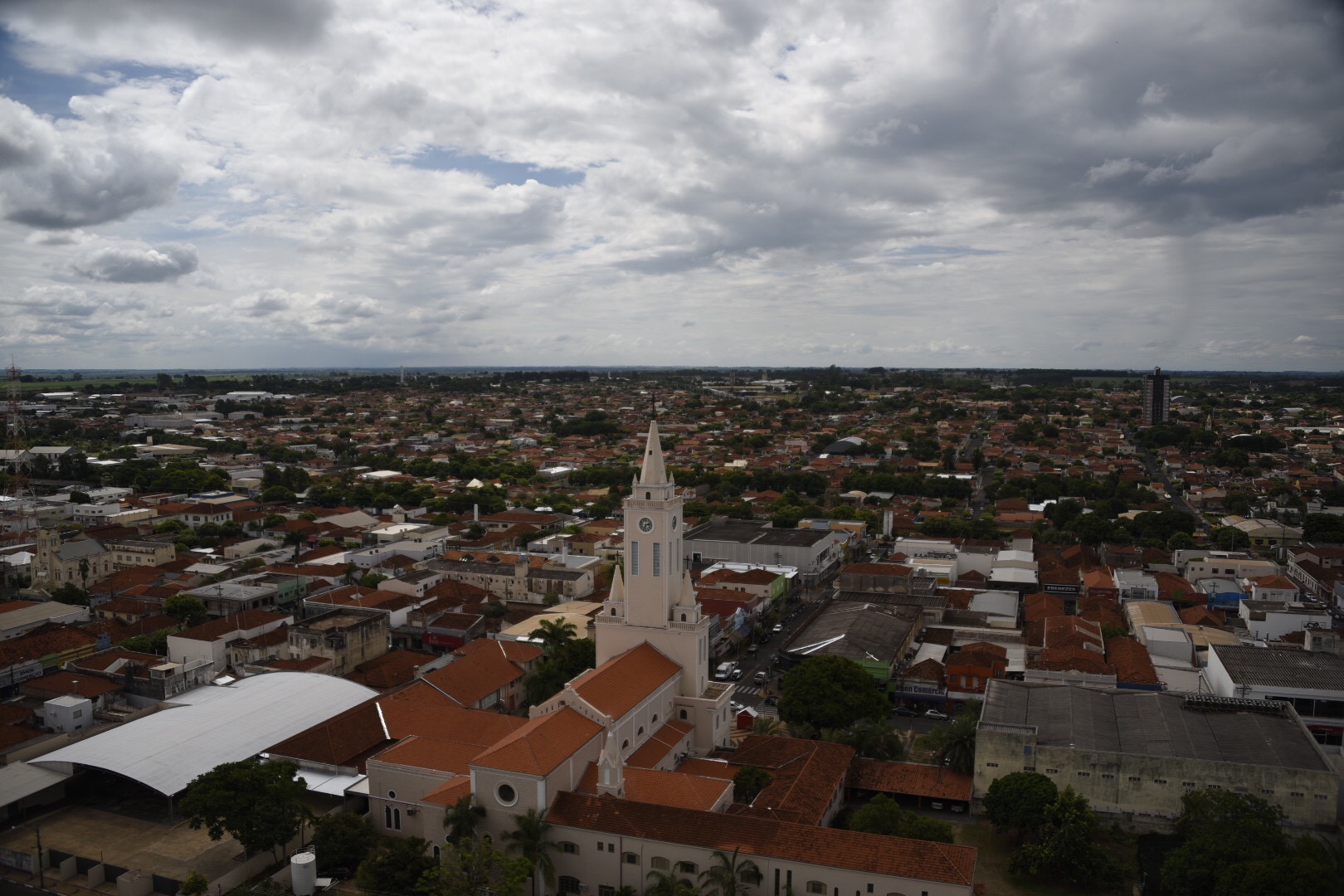 From John and Lori's in Penápolis …
It's Thanksgiving day! Donna and I begin the day with a Turkey Trot. There isn't a 5k here and if there was we wouldn't be running. But we do get out for a walk through downtown, past John and Lori's, to the walking path for a lap around the park. It isn't a brisk walk on a chilly Thanksgiving morning. It's in the 80's with high humidity in Penápolis, while back home in Fairfax it's in the 40's.
We return to Maria Helena's for breakfast, then John drives us out to the edge of town to see the family farm. At one point Donna and John's father grew coffee beans here, but now the farm is home to a small herd of cattle. The property is filled with fruit trees including mangoes, cashews, papayas, and pomegranates. We go from tree to tree sampling the different types.
Next we head to John and Lori's. They live in a high-rise building in the center of Penápolis. After lunching on chicken sandwiches we pitch in to help Lori cook the Thanksgiving meal. We may be in Brazil, but the menu is traditional American. Lori is from Pennsylvania so she is preparing her family favorites. There's turkey, gravy, stuffing, mashed potatoes, asparagus, and sweet potatoes. And of course there is American football on TV all day long. But here the play-by-play is in Portuguese. For dessert Donna and I are making the apple pie. No Pillsbury pie pastry in the refrigerator aisle of your local grocery, so we're working from scratch. What started a year ago with a Facebook post has now come full circle.