Brazil Day 11: Back Home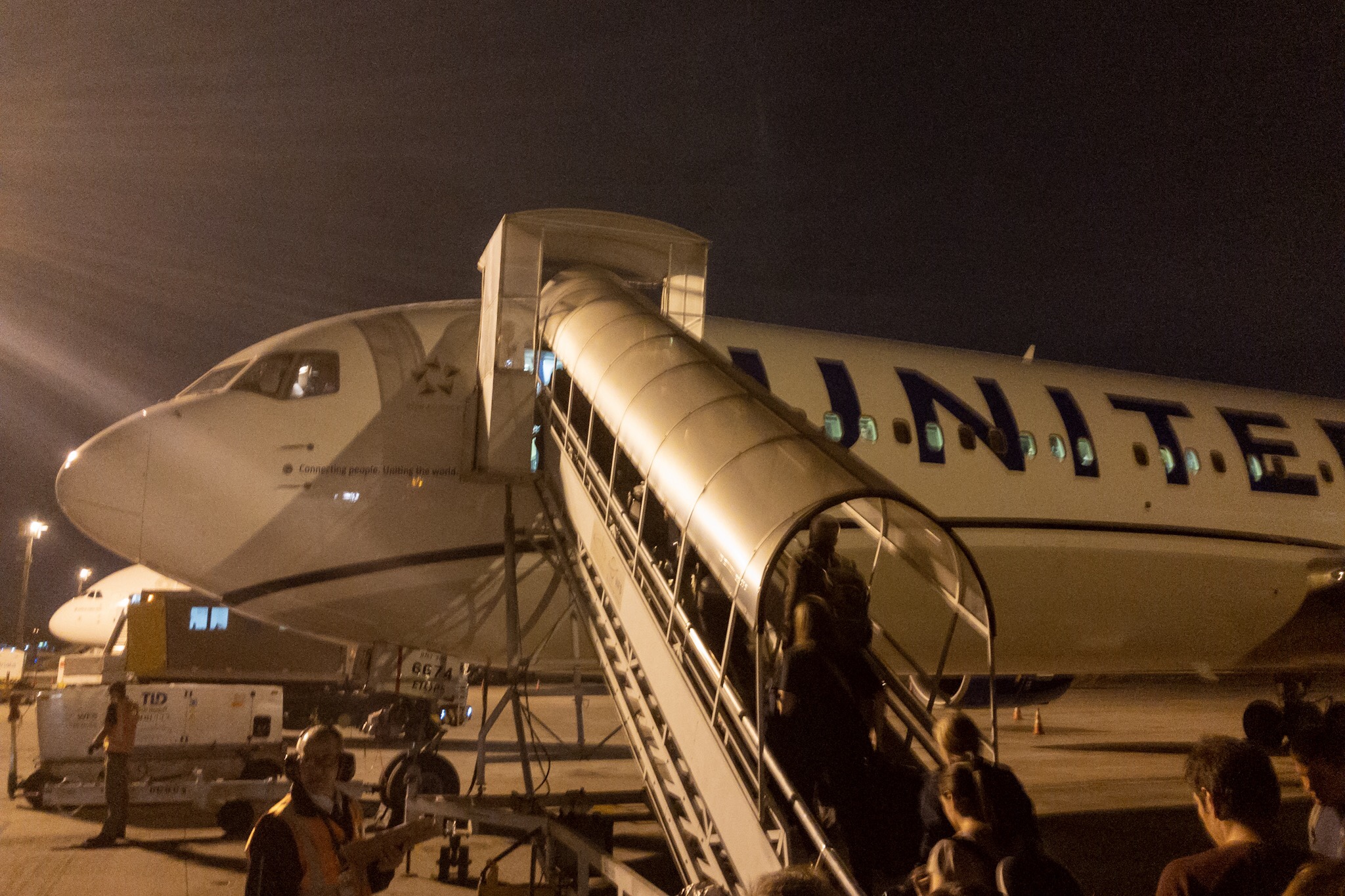 Back a home after a couple of days to unpack and catch up on sleep …
Our Saturday night flight departed São Paolo on-time. And with a direct flight, no need to worry about missed connections! I did have an issue with my checked bag heading down the conveyor belt without its destination tag, but we checked in early enough that United was able to locate the bag and confirm it was on the flight before we departed at 10:15p. At first I was concerned that my bag would be lost, but I remembered that we were on the way home and part of me was thinking it wouldn't be so bad not to have to drag the suitcase up the three flights of stairs to my condo.
The overnight flight was smooth. Generally the arriving and departing flights between the US and Brazil are overnight. My ability to sleep on a long flight is improving, so I was able to get in enough sleep in both directions to be reasonably functional upon arrival and return. With our 6a arrival time we were out of Dulles well before the Sunday post-Thanksgiving travel onslaught. I made it home by 7:30a leaving a full day to get groceries, do a few loads of laundry, and clean and store the photo gear before returning to the office on Monday.
Now that I am home and settled in, a few thoughts about the trip. Brazil is a huge country – nearly the size of the US. With our visit to Rio de Janeiro, Penápolis, and São Paolo we saw only a small part of the country. Roughly equivalent to visiting the US and touring an area a little bigger than Virginia. I'd like to return at some point to see more of the country, mostly because the Brazilian people are welcoming and friendly. I've never been hugged and kissed by so many people that I'd just met. While we met people that spoke English very well, we were in some places that only Portuguese was spoken. Even so it was easy to make transactions and everyone was very helpful.
Like larger cities everywhere, personal safety when traveling is a must – even more so in Rio de Janeiro. For this reason we decided to spend our sightseeing time in Rio with a tour guide. Marcio Boechat did an excellent job getting us around Rio to Christ the Redeemer, Sugarloaf Mountain, and on a walking tour through downtown. We easily could have spent another two days seeing Rio de Janeiro. If you are planning a trip to Rio, consider using a guide, and I strongly recommend Marcio!
It would be inappropriate to characterize Donna's brother John as a tour guide. But like a tour guide John is incredibly knowledgeable about Brazil, its cities, history, politics, food, and people. He spent hours each day talking to us about all things Brazil and was so proud to be able to show off his country. It was fascinating to hear about the family business and to see the facilities of Socafé in person that I've heard about for years. From stopping by the bakery every morning, to picking up fresh rolls for breakfast, to cooking Churrasco, John went out of his way to make sure this was an outstanding travel experience for us.
Lori is a talented artist doing the important work of sharing the arts in a smaller city and making it fun for the children and adults she teaches. It's great to see her passion for this mission and for her commissioned work. And it's great to see how she has adapted to living outside the US. Andy and Clara are cool kids to hang out with. I'm so glad we were able to see their school and their excitement in being able to show us their classrooms. Deco and Márjorie's easy-going manner made me feel like we'd been friends for years – not days. Tuca's unique and insightful perspective made for an always interesting breakfast conversation.
Maria Helena is a wonderful host, making me feel comfortable in her home while we were in Penápolis. The house is filled with mementos and photographs – so much to explore while we were there. She is a joy to talk to and it's easy to see where her children get their business sense and acumen.
When John posted his Facebook invitation to Brazil I knew this was going to be a great trip. Donna, John, and Julianna are a blast to travel with! Donna and I occasionally travel for business and John and I have travelled as well, but this is the first time we've all travelled together. Spending 10 days with friends in demanding international travel situations isn't for everyone, but it was great fun hanging out with these three. Donna and I put a lot of effort into planning the trip and as professional planners it was nice to see the plan come together. John brings his great sense of humor to every situation. Always important on long flights, long drives, and the inevitable waiting that happens while traveling. Also, he has an unparalleled sense of purpose when walking through an airport! Like me, Julianna is on her second international trip of the year. She spent a few weeks in Africa over the summer. She is a great traveller and I admire her ability to make herself comfortable anywhere. I really enjoyed talking to her about college, study techniques, and dystopian-themed movies. Most importantly, Donna, John, and Julianna put up with my daily work on the blog so that I could share a little bit of our experience in Brazil. I hope you enjoyed reading about our trip as much as we enjoyed celebrating Thanksgiving in Brazil.