Israel Day 6: Jerusalem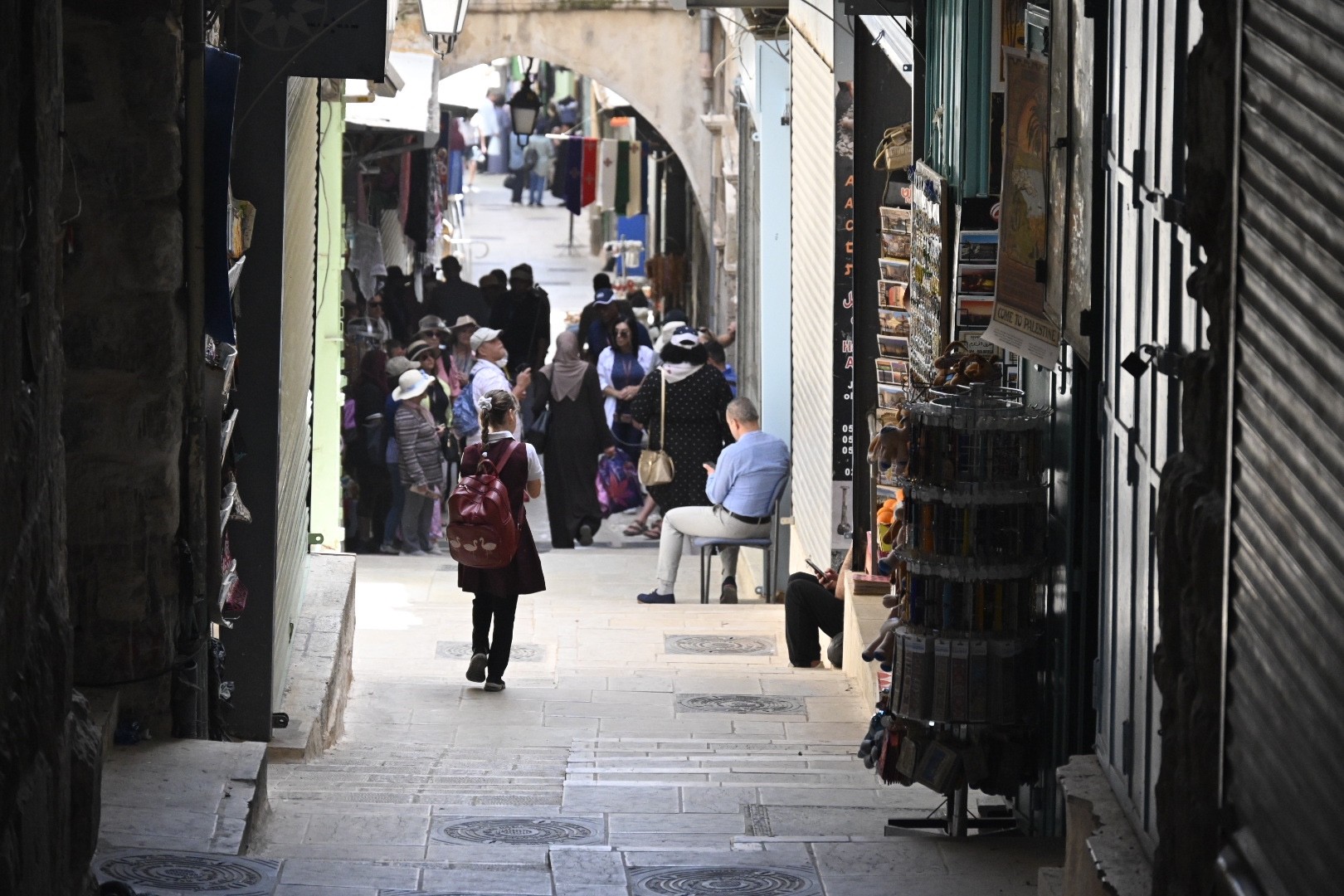 From the tunnels beneath the Old City …
I'm claustrophobic. It's important to begin today's blog with this admission. Read on for why.
We start the day down in the City of David Water Systems. This 1,553 meter tunnel was the source of water for the Old City. We descend a series of stairs to get to the tunnel, then wade through knee-deep water while crouching beneath the low tunnel ceiling. In complete darkness. With shoulder-wide walls. For over a mile. And again, I'm claustrophobic.
It's an engineering marvel. Carved through solid stone by two crews working from opposite ends of the tunnel and somehow meeting in the middle, hundreds of feet below the city.
But we're not done with tunnels. Next we go underneath the Western Wall exploring the tunnels that reveal the foundations of the Old City.
Back above ground we walk the Stations of the Cross on Via Dolorosa … the path Jesus carried the cross to the Crucifixion. Then we walked the grounds of the Church of the Holy Sepulchre and the through the Ethiopian Chapel of the church.
Lunch is shawarma sandwiches in the Old City Bazaar followed by shopping in the market and sampling some of the bazaar's hummus.
After lunch we are back at the Church of the Holy Sepulchre – this time to see the location of the Crucifixion, the stone where Christ's body was prepared for burial, and Christ's tomb.
We walk through the Old City to get back to the Western wall where we started earlier this morning. The Western Wall, also known as the Wailing Wall, is the holiest place in all of Judaism. It's late in the day but many people are still praying at the wall. While we are there evening prayers are heard through the Old City, and a reminder of the intersection in this city of the major world religions.
Tomorrow we explore more of Jerusalem before heading out into the desert.