Israel Day 7: Jerusalem to Negev Desert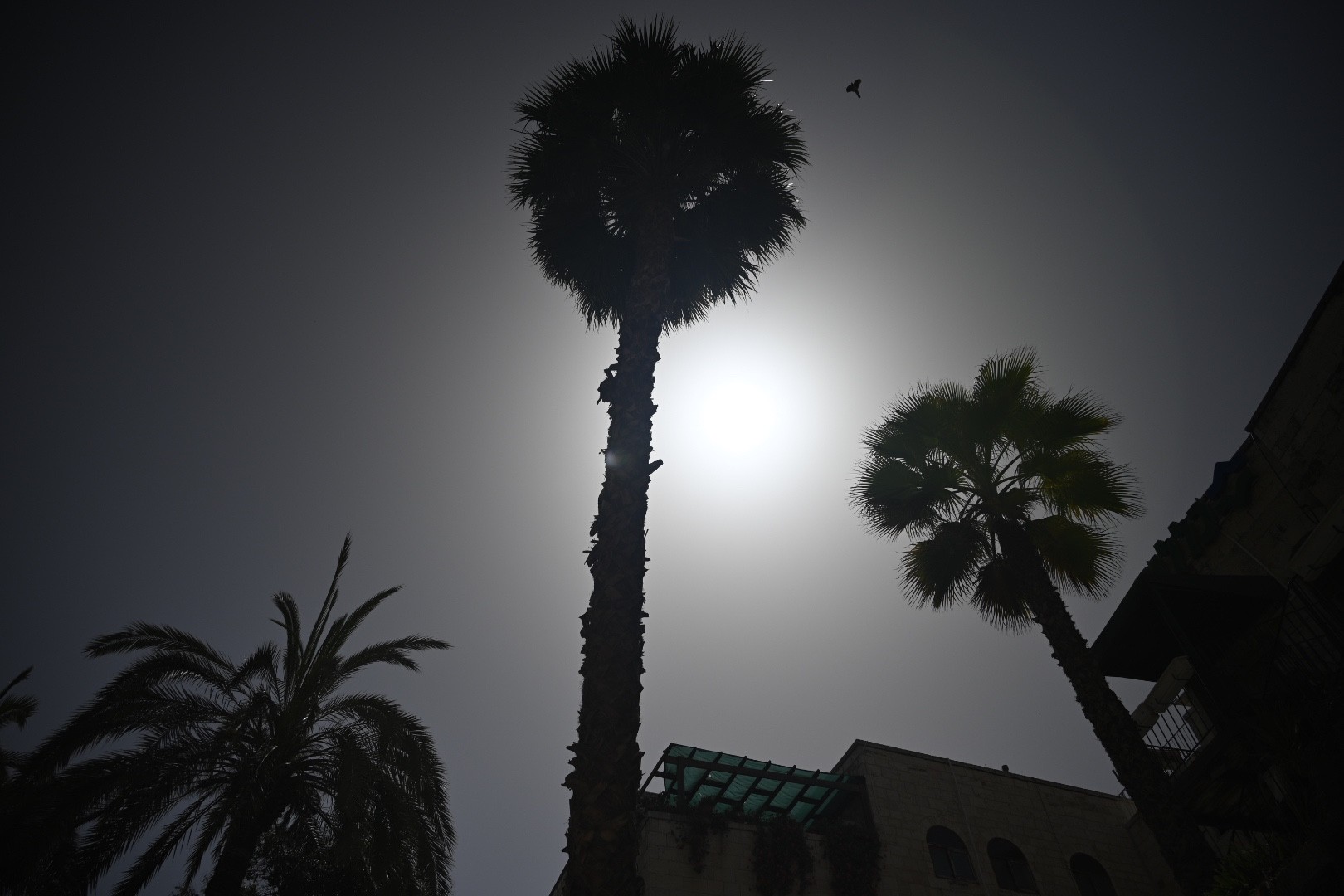 On the bus to the Negev Desert …
We begin the day on the Mount of Olives overlooking the Old City. From here we can see the Dome of the Rock in Temple Mount, the Western Wall, and the wall that surrounds the Old City. Rotem brings us here because it's a great spot for a group photo and the photo that Donna, Mickey, and I take to commemorate each trip.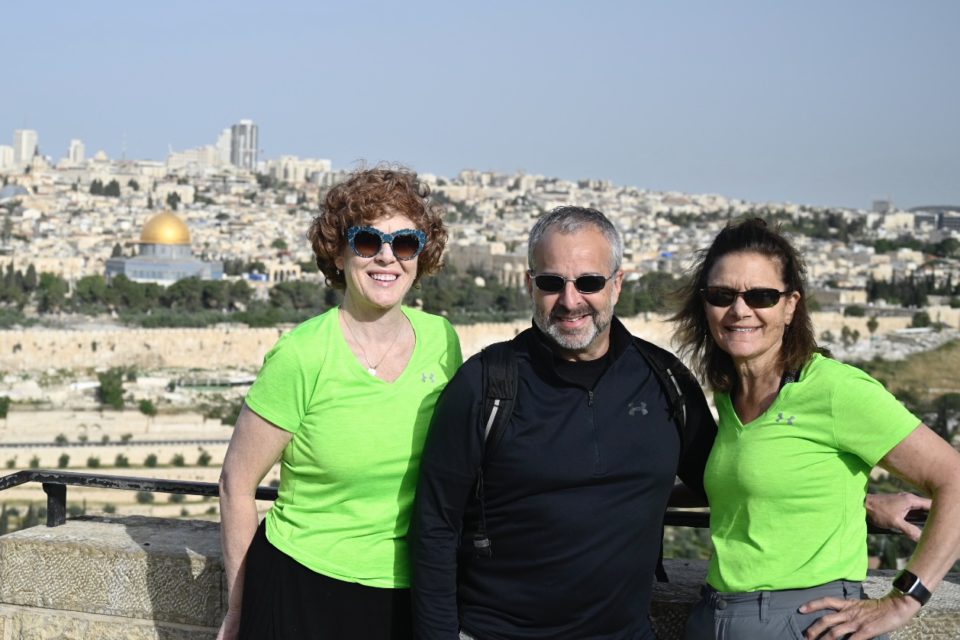 From the Mount of Olives we walk down the Palm Sunday Road to the Garden of Gethsemane. Here Jesus was arrested before the Crucifixion. The olive trees in the garden may date to that time.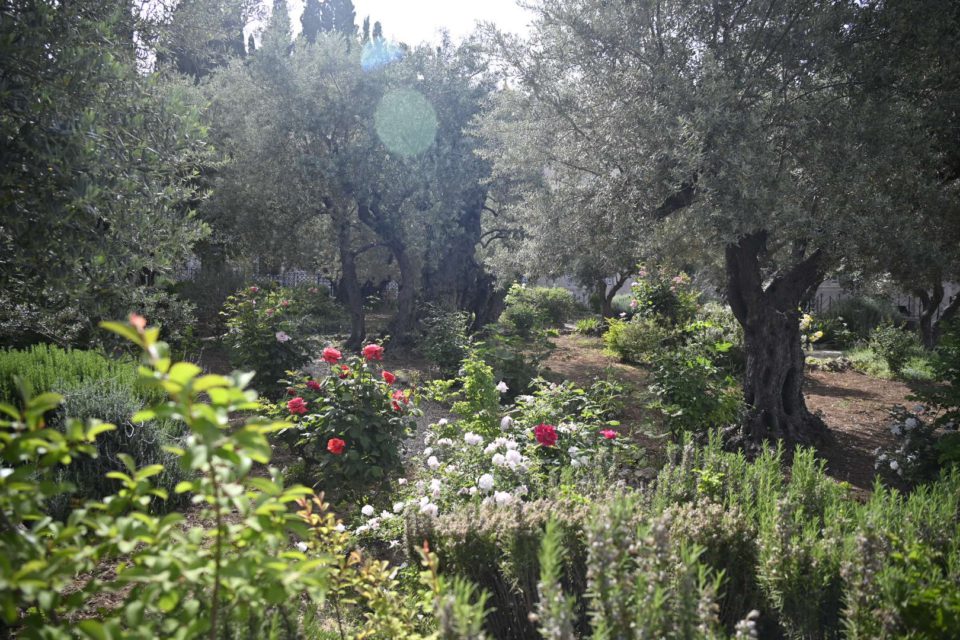 Next we visit Mount Zion in the Old City, location of King David's tomb and the room of the Last Supper, in a single building containing a Church, Mosque, and Synagogue.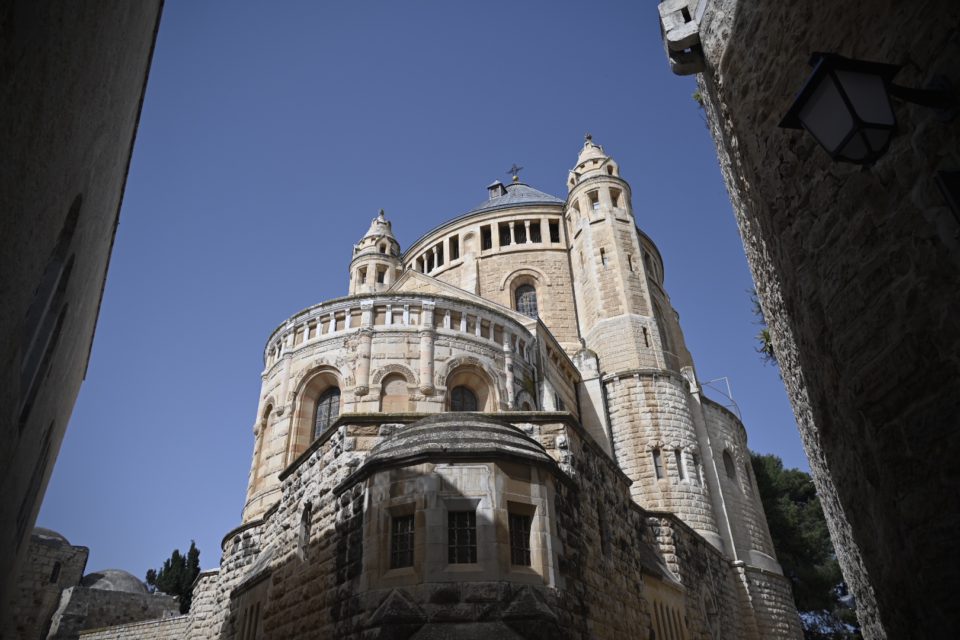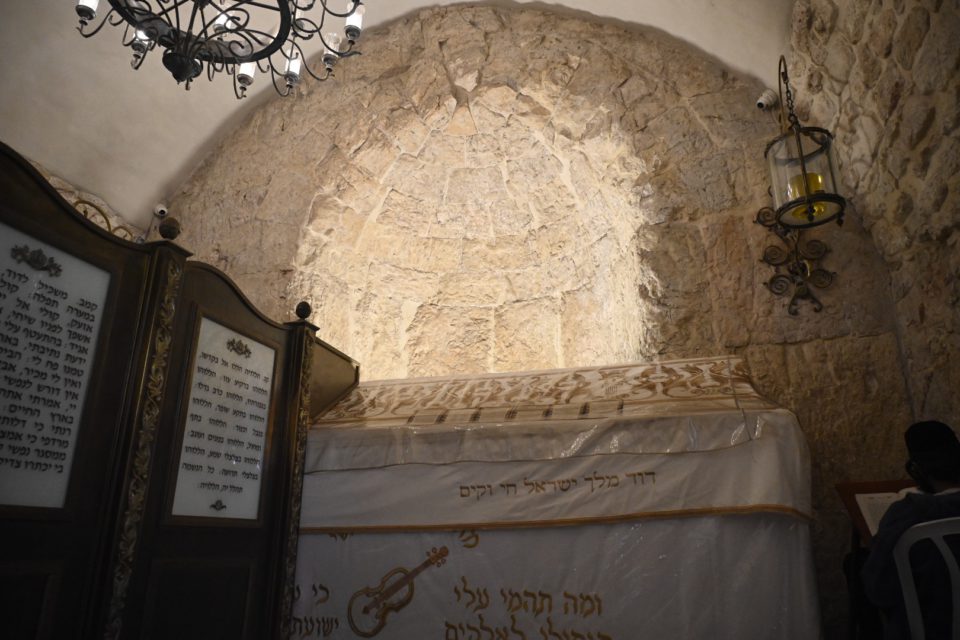 At 10:00 AM we pause with the entire country for two minutes in silence as a siren sounds over Jerusalem signaling the commemoration of Holocaust Remembrance Day and the six million who perished during World War II.
Next we visit the Jewish Quarter of the Old City for lunch … more shawarma! And there is time for shopping. We meet Udi, the artist/proprietor of the Blue and White Art gallery, and buy a few of his beautiful watercolor prints. Rotem gets us an Israeli bagel. It's much different from an American bagel. Instead of small and round it's one foot long and oval. It won't fit in a toaster. No picture because we ate it. In Israel this is known as "bageling!"
After lunch we visit the Yad Vashem Holocaust History Museum and Memorial. The museum is a self-guided tour of the events in Europe in the 1930's leading to the Holocaust. The museum's design and layout serve the solemn telling of this important part of our history. The Hall of Names lists those who perished. The museum ends with a view of the nearby valley offering a chance to breathe after the emotional intensity of the museum.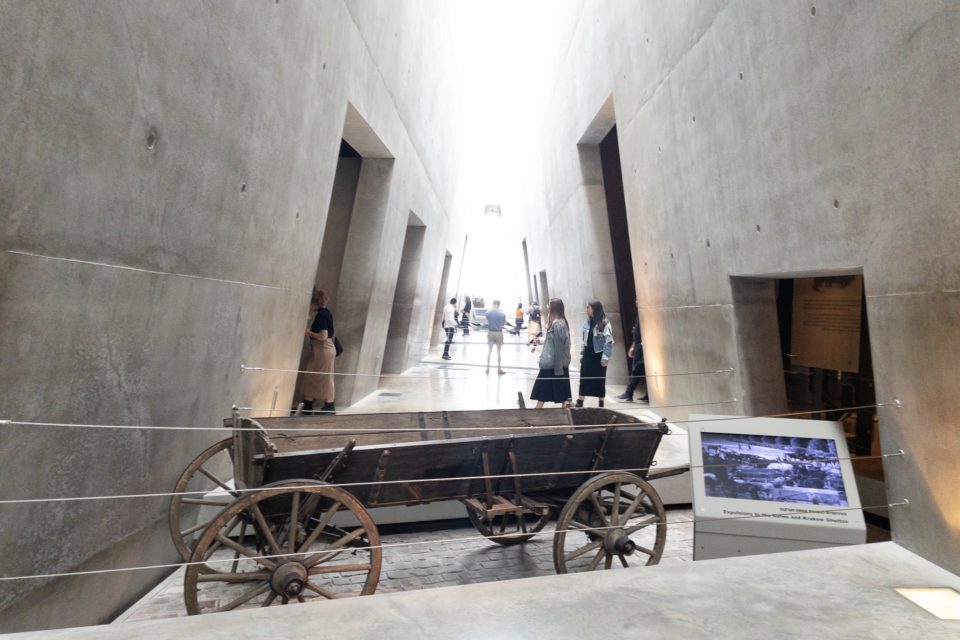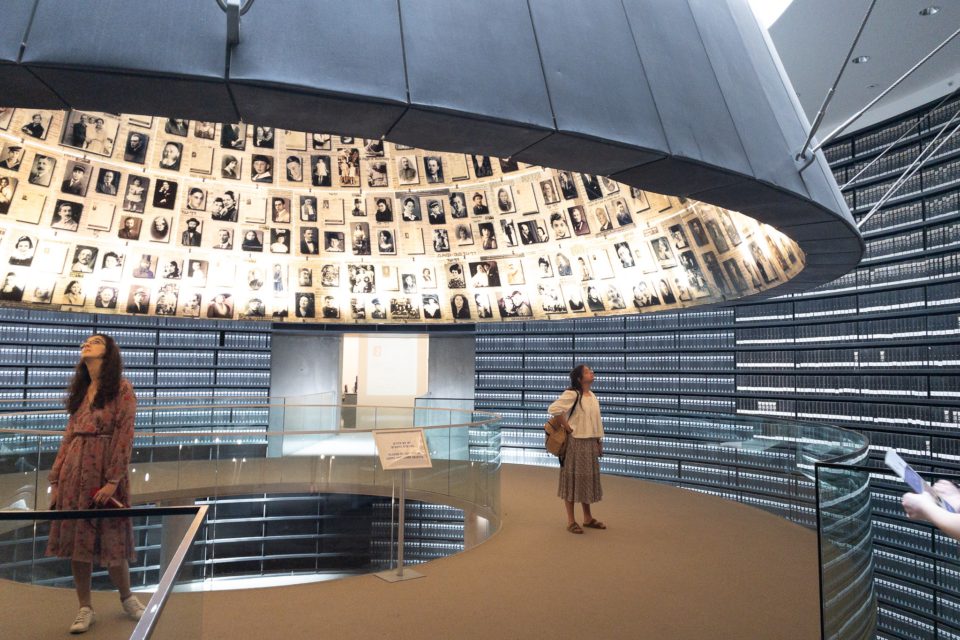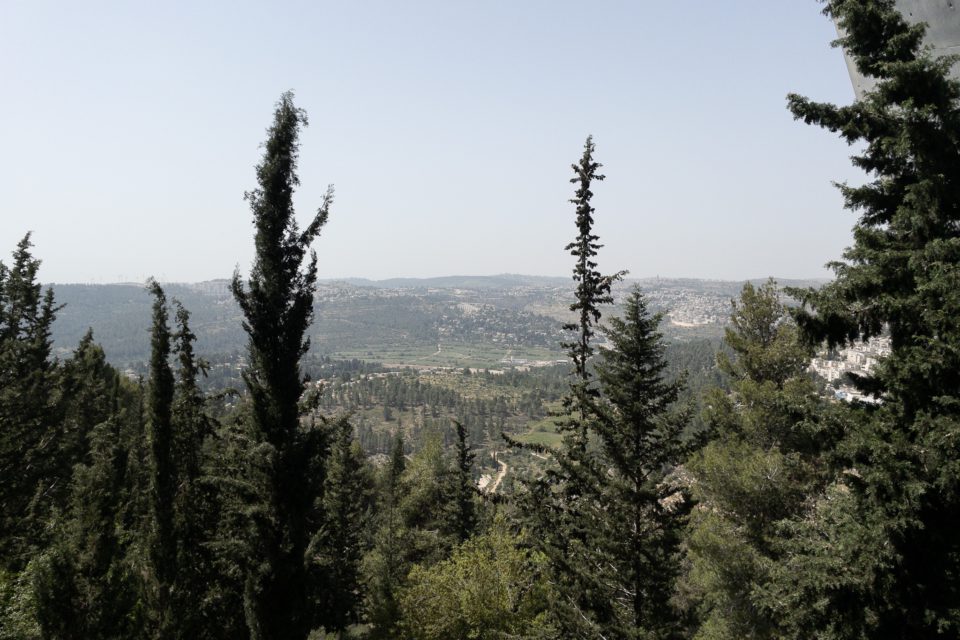 The rest of the afternoon is a drive to the Negev desert. This trip has been short of bus rides to see the country-side, so the drive is welcome.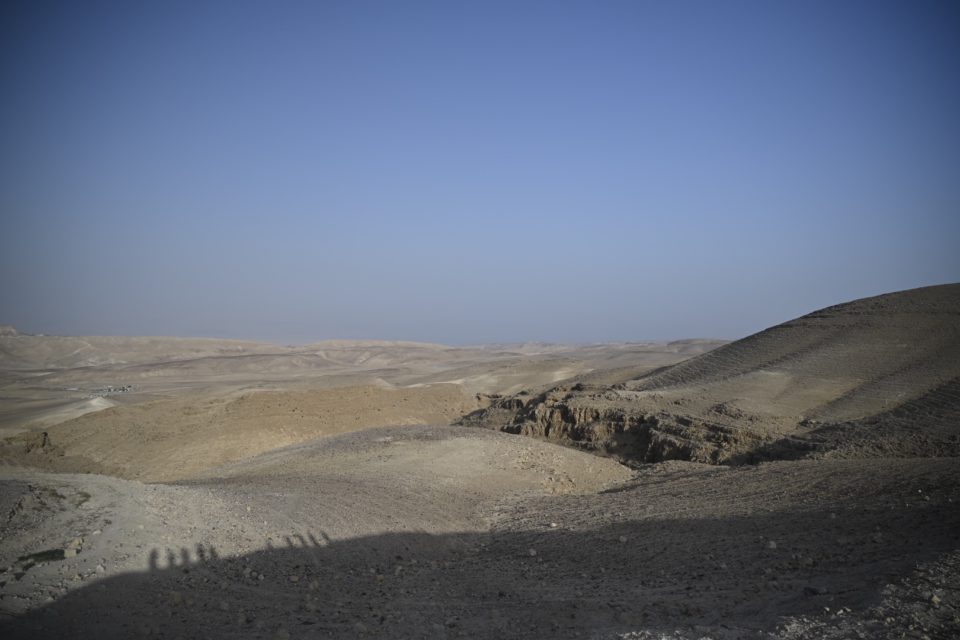 Tonight is a Bedouin Hafla or feast and tomorrow we head to Masada.