Israel Day 8: Masada and The Dead Sea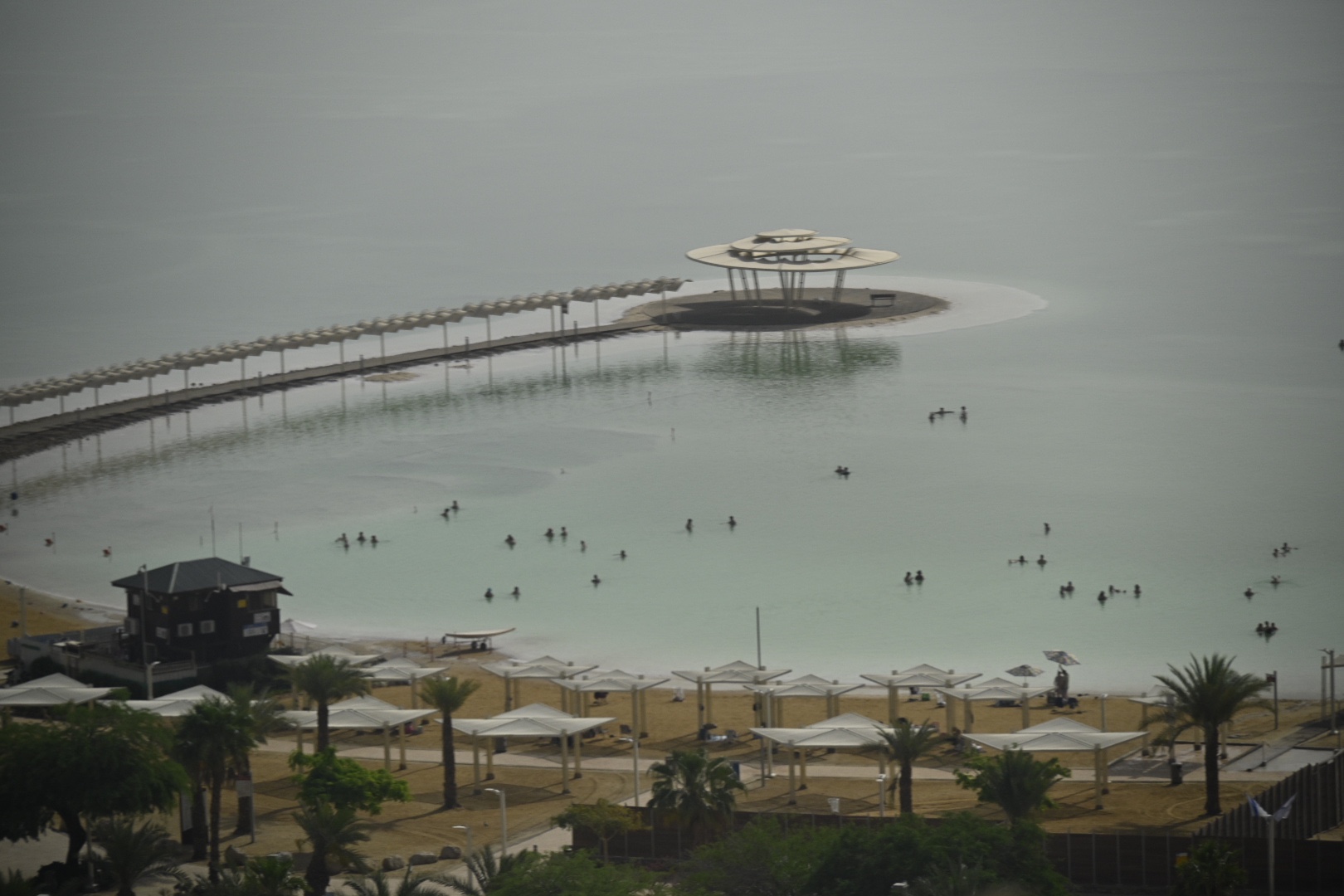 On the bus to Tel Aviv …
We spent last night in the Negev Desert starting with dinner in Kfar Hanokdim and then speaking with a Bedouin man about life in his community and the transition away from a nomadic lifestyle. He misses the desert.
This morning we are on the bus at 8 AM for an hour long ride to Masada. We drive along the Dead Sea. We're at about 1,300 feet below sea level … the lowest point on the planet. Masada towers high above the Dead Sea. You can walk up the Snake Path to reach the top, but we opt for the cable car ride.
The fortress was built by King Herod over 2,000 years ago. When Masada was attacked by 10,000 Romans and defeat was inevitable, the Jews holding the fortress opted to commit suicide instead being taken into slavery by the Romans.
Next we head to Qumran where the Dead Sea Scrolls were discovered. After lunch and shopping we take a quick look at the Qumran site. It's incredibly hot in the desert and it's so hazy that there is hardly any visibility of the horizon.
The Dead Sea is a short drive on the bus. After changing in the locker rooms we head to the sea. You can walk in from the shore, but it's very slippery. Instead we use the ladder at the end of a dock that extends about 100' out into the water. On the second step down the ladder I sit back and I realize I am floating. But floating above the water. It's the strangest sensation. Unlike anything I've done before. It's also oily. I'm in for about 10 minutes and floating on the Dead Sea is checked off the bucket list! These experiences are why we travel.
Of course this is also the location of the lowest bar in the world. We celebrate the day with Dead Sea Margaritas then get back on the bus to head to Tel Aviv.