Israel Day 9: Tel Aviv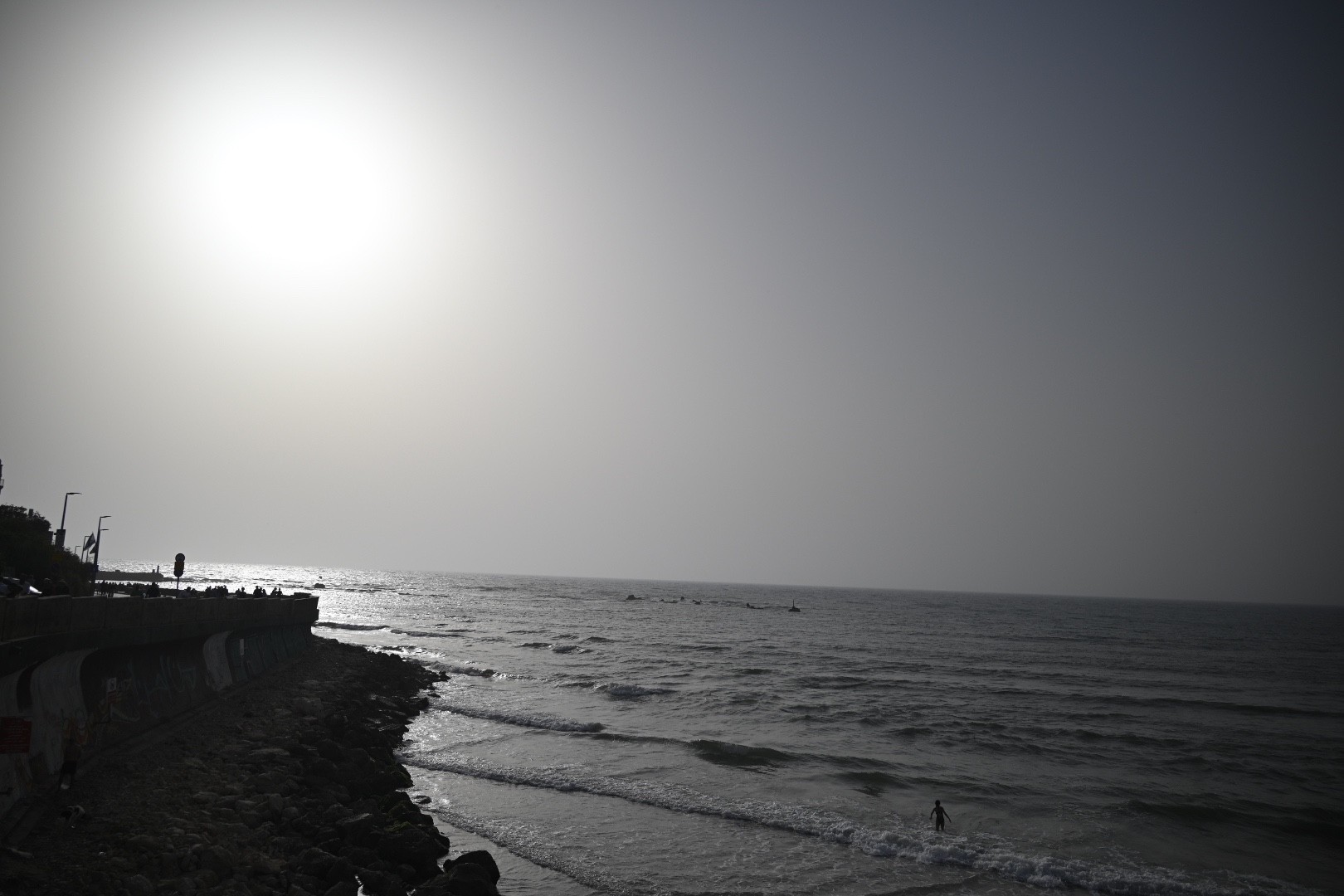 At sunset on the Mediterranean in Tel Aviv …
After a busy week of touring everyone is slowing down a little. Rotem gives us an extra hour to get ready in the morning. It's Saturday in Israel and the Sabbath. Not many people on the streets and not much traffic so it's easy to get around.
Our first order of business is COVID antigen testing for the return flight. Good news! The entire group is negative, so no quarantine stay necessary beyond our planned return.
We start the morning with a walking tour of Jaffa – the oldest section of Tel Aviv. We see Saint Peter's Church, the galleries and housing of the Artists' Quarter, and the Port of Jaffa.
A short bus rides brings us to the oldest part of Tel Aviv. We visit the old train station, then stop for a discussion of the practice of Shabbat. Makes sense on Saturday morning in Israel. Shabbat lasts 25 hours. It starts with lighting of the candles on Friday night and ends on Saturday after sunset when the first three stars are visible in the sky.
We visit a courtyard filled with Jaffa orange trees then stop for a late morning ice cream treat at Golda Flavor Boutique.
Next, a drive down Rothschild Boulevard to see buildings in the Bauhaus architectural style. Then Rotem brings us to Rabin Square and to the memorial that commemorates the exact place of his assassination.
For lunch we skip shawarma and get burgers from the Meat Burger Bar, then head back to the hotel for a couple of hours of free time.
With our week of touring wrapped up, we take a walk to the beach then enjoy cocktails while watching the sunset.
Tomorrow we head to the airport after breakfast at the hotel. We depart for Newark at midday.