Southeast Asia Day 5: Ho Chi Minh City to Siem Reap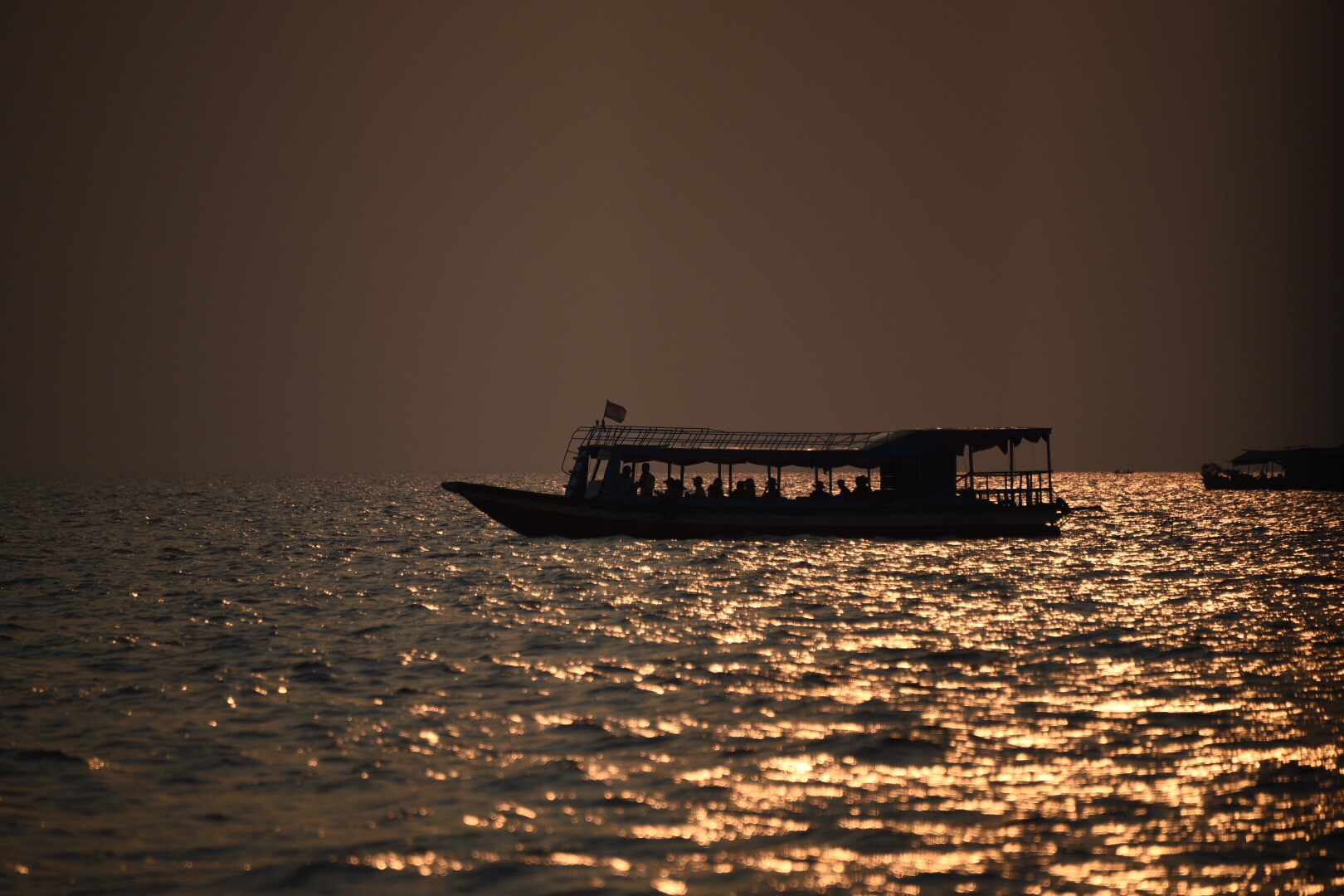 At the City River Hotel in Siem Reap …
After breakfast at the hotel we have a leisurely 9a checkout and get in the bus to head to the airport. Unlike some other trips there aren't any extremely early wake calls and departures. And that helps given the 12 hour time change.
At Tan Son Nhat Airport it takes me a while to get through security. Turns out my DSLR microphone looks suspicious on the X-Ray machine. For a quick lunch I try a Vietnamese Bahn Mi sandwich – pickled vegetables on a baguette. I get mine with chicken. Not bad for an airport lunch.
We fly from Ho Chi Minh City to Siem Reap on Cambodia Angkor Air flight 825. Our 12:25p departure gets us to Siem Reap in Cambodia around 1:30p.
After a quick stop for snacks at the Lucky Mart, we check in at City River Hotel.
Then we take the bus to Tonlé Sap Lake and board a boat for a cruise to see floating villages. The boats in the region are all hand made and use truck engines for power. They are very load. We journey from the chaotic dock where hundreds of tourists are boarding boats, down a twisting canal, and eventually reach the lake. The lake is home to a small flotilla of homes. We stay out on the lake long enough to see the sunset. It's a relaxing change of pace after a busy day of travel.
Dinner is at a restaurant in town called Mahob Khmer Cuisine. The ceviche, hot and sour soup, and grilled chicken are excellent.
Tomorrow we visit Angkor Wat.