Southeast Asia Day 8: Bangkok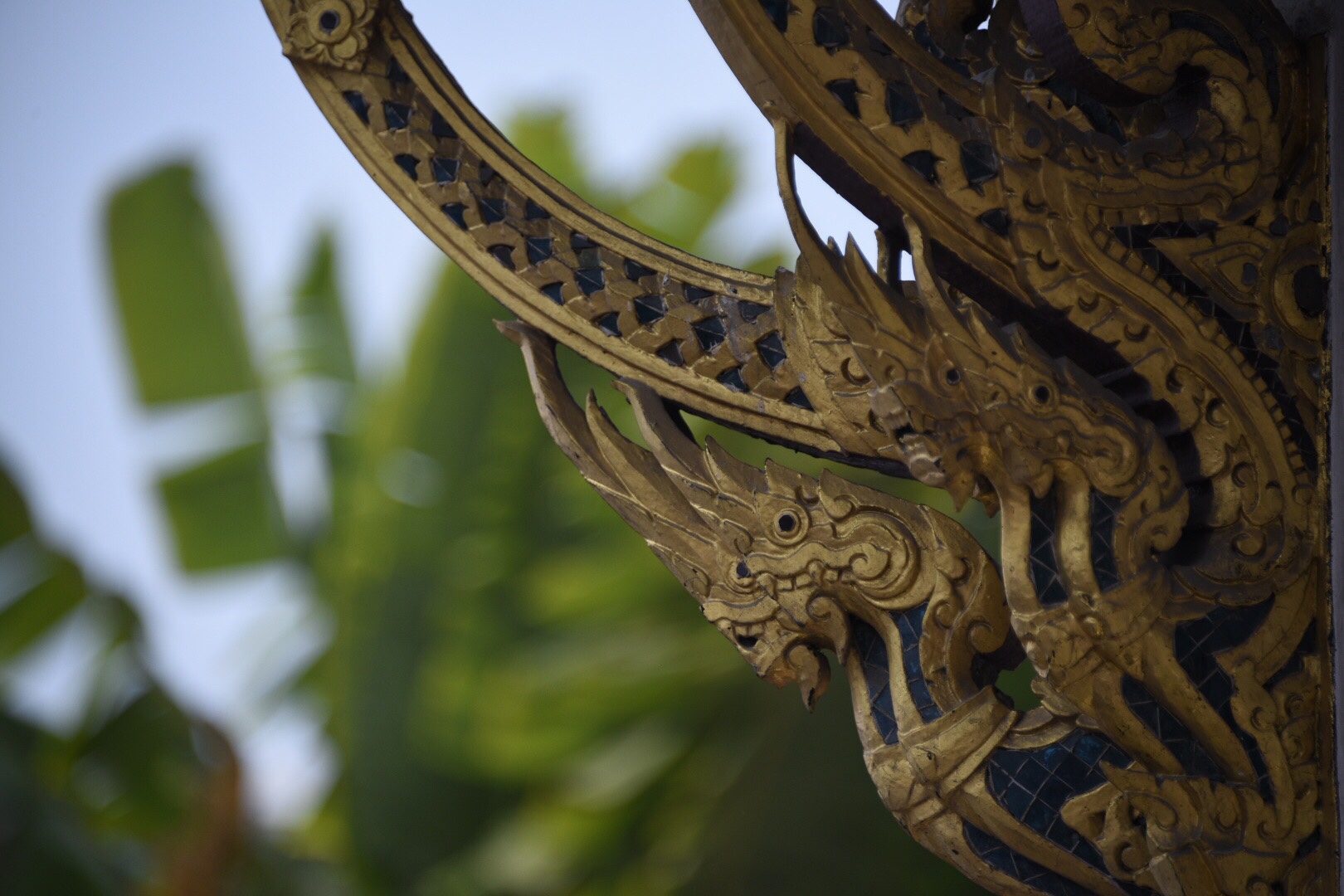 On the Chao Phraya River dinner cruise …
A casual day of seeing the sights in Bangkok turns into an adventure when we get stuck in traffic on the way to dinner.
But we start the day with breakfast at the hotel, then our Thailand tour guide Suthep takes us on a tour of Bangkok landmarks.
We begin at the Bangkok flower market. It's the largest wholesale flower market in Bangkok with fresh cut flowers and fruits of all kinds. We sample the local variety of bananas and take pictures of the flowers and vendors.
Next we visit the Grand Palace complex. We walk the grounds and visit the Emerald Buddha. Then we walk to the east bank of the Chao Phraya River for a 5 minute ferry ride directly across the river to the west bank and a quick look at Wat Arun.
We split up for lunch to save time. Mickey, Donna, Shannon, Peter, Greg and me have Pad Thai at a restaurant called Eat Sight Story overlooking the river and with a beautiful view of Wat Arun.
We wrap up the day's sightseeing with a visit to Wat Pho and see Temple of the Reclining Buddha. Inside the temple the 46 meter long golden Buddha is laying down.
After we get back to the hotel I head out to shoot a few timelapse sequences. I need 10 to 20 minutes to shoot a good sequence and moving from place to place with the group means we are never in one place for very long. I find a Starbucks a few blocks from the hotel for some ice tea while I'm shooting. There's an interesting pedestrian plaza over a busy intersection, so I put the DJI OSMO Pocket timelapse function to work, enjoy some ice tea, and work in today's blog post.
We leave the hotel around 6p to take the bus to the Chao Phraya River dinner cruise but get stuck in a massive Bangkok traffic jam. It takes an hour and a half to get to the dock. We miss the cruise departure, but Suthep immediately makes a plan. We are going to get on the dinner cruise. We race two blocks from the bus to the dock, then jump aboard an express boat and speed down the river. Ten minutes later we catch up to the dinner cruise boat. We pull aside and jump from the express boat into the larger dinner cruise boat. We make it in time for dinner and it's worth it. It's a beautiful night for a dinner cruise on the Chao Phraya River in Bangkok, Thailand.
Tomorrow we visit Kanchanaburi and an elephant sanctuary.