Israel Day 2: Haifa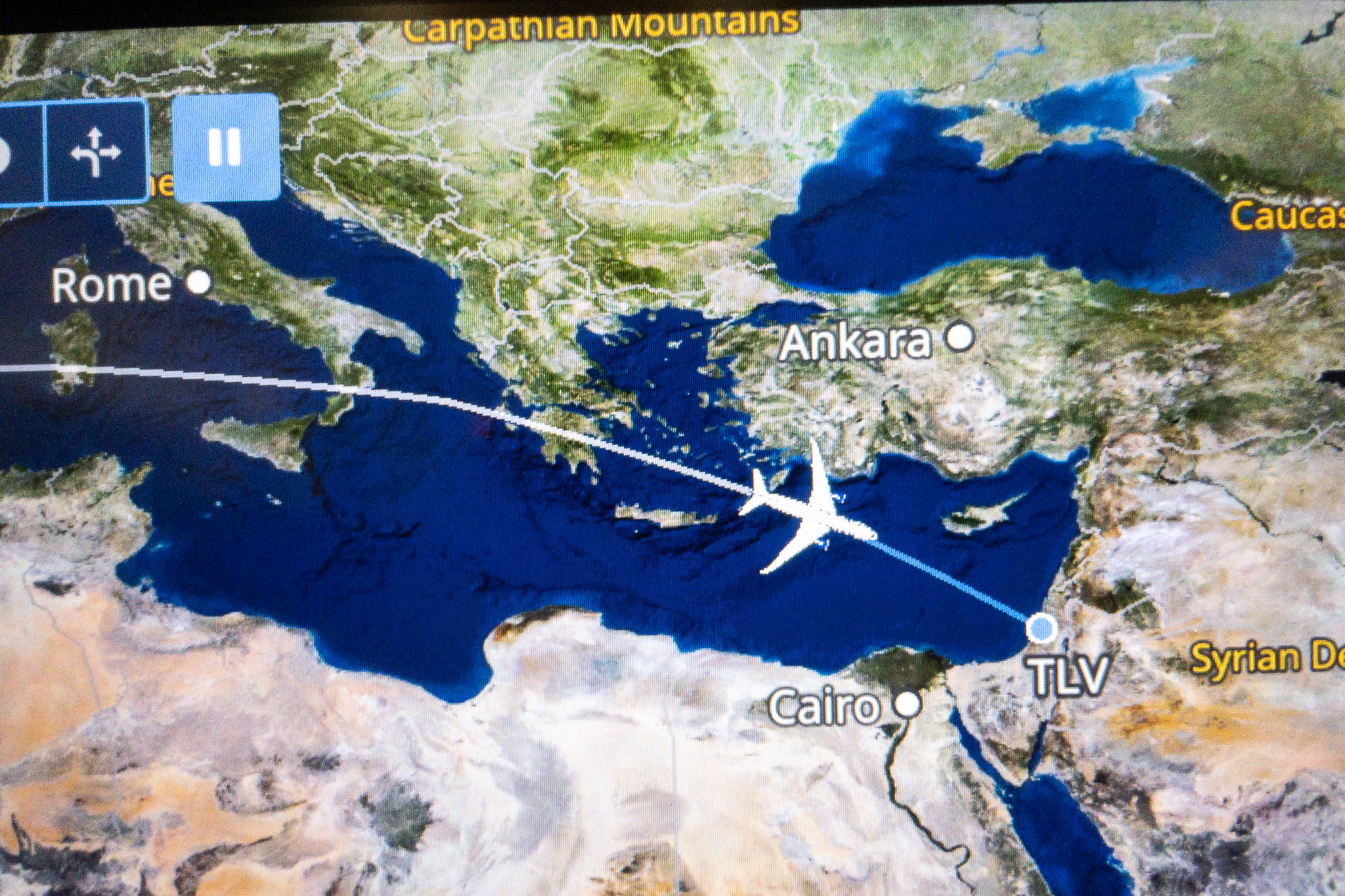 The overnight flight was smooth. When I landed at Ben Gurion International Airport I didn't have to worry about finding the group in the terminal. They arrived at the next gate over. As I got off my flight, the rest of the group was getting off their flight. They were literally 50' away.
And I'm glad that I quickly met the rest of the group. Our travel company – Explorica – arranged for a guide to help get us through the airport. It was complicated. First step, a biometric machine that scans your face and passport and issues a visa. Next passport control – very quick with the assistance of the guide! Then we picked up our baggage before heading to the temporary building constructed for COVID testing. Again having a guide was handy to direct us exactly where we needed to go. Without this assistance the entire process would have taken hours longer.
We won't have the test results until tomorrow, so we boarded our bus for the two hour drive to Haifa and the Golden Crown hotel. We're here for one night. Each safely quarantined in our rooms. But they've arranged for a carryout dinner of grilled chicken and rice with a very Mediterranean flavor from a place called Shtroudol. And it's awesome! Just a hint that we are going to be eating very well this week.
Tomorrow we start exploring!